Long term test bike: AJP's lightweight trail bike
If the ABR forum is anything to go by there appears to be a considerable increase in the number of bikers with an interest in leisure trail riding or green laning to use the UK colloquialism.
This, unfortunately, is all happening at a time when the manufacturers, ably assisted by the bureaucratic nuances of the EU, have conspired to create a market with fewer trail bikes on offer than at any time I can remember over the past 30 years.
By 'trail bikes' I'm not referring to competition groomed machines but the genre of two-wheelers you'd use to nip down a muddy track with your mates on a Sunday morning rather than to have an aggressive blast around an Enduro course.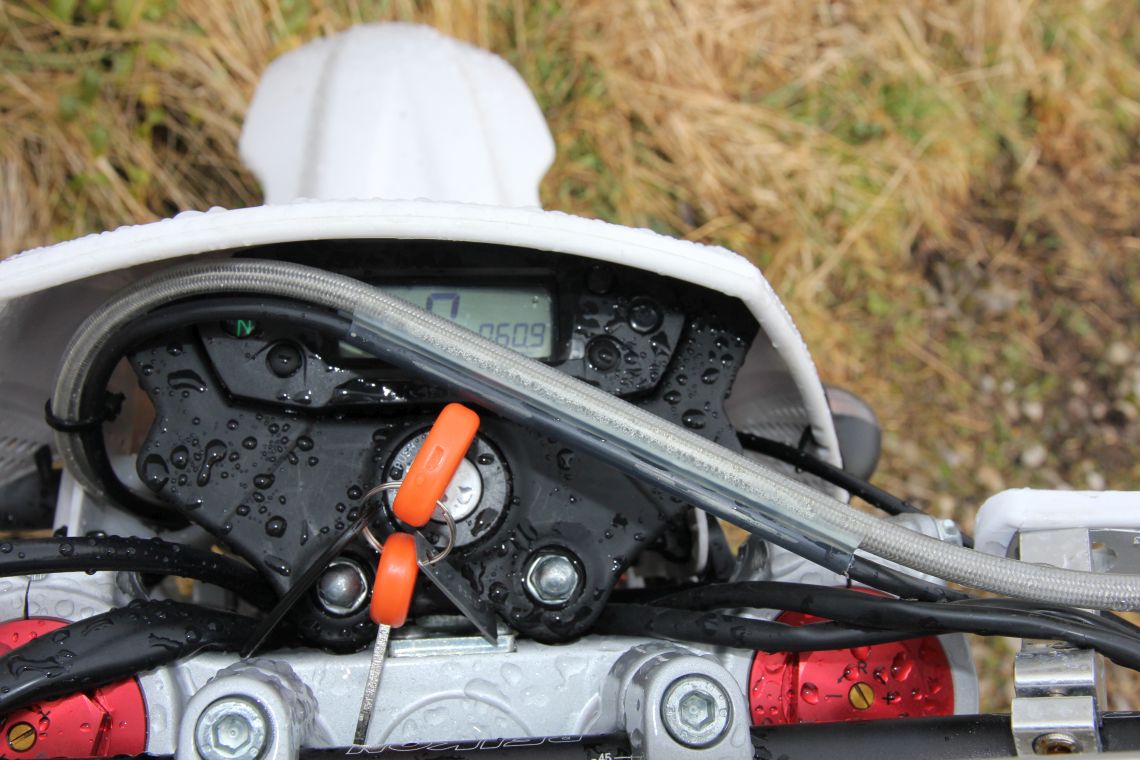 So, it's nice to have got hold of an AJP PS5 250 Trail as a long term loan bike. It's a motorcycle which the Portuguese manufacturers claim to be tailor-made for the trail rider, otherwise known as a UK green laner.
Over the next year we'll be offering our views on the bike's on and off-road performance, the reliability and suitability for purpose and, far more importantly, how much fun you can have trail riding in our green and pleasant land.
Before I do all that, let's clear up one very important issue which is especially relevant to any rider looking to join the green lane fraternity.
Over the past few years, there's been a big increase in the number of bulky and heavy adventure bikes being taken down trails.
And there's nothing wrong with that. However, the skill level required to get any enjoyment out of trail riding on a 200kg plus machine is high, and that's before I even talk about the consequences of dropping such a large and expensive bike.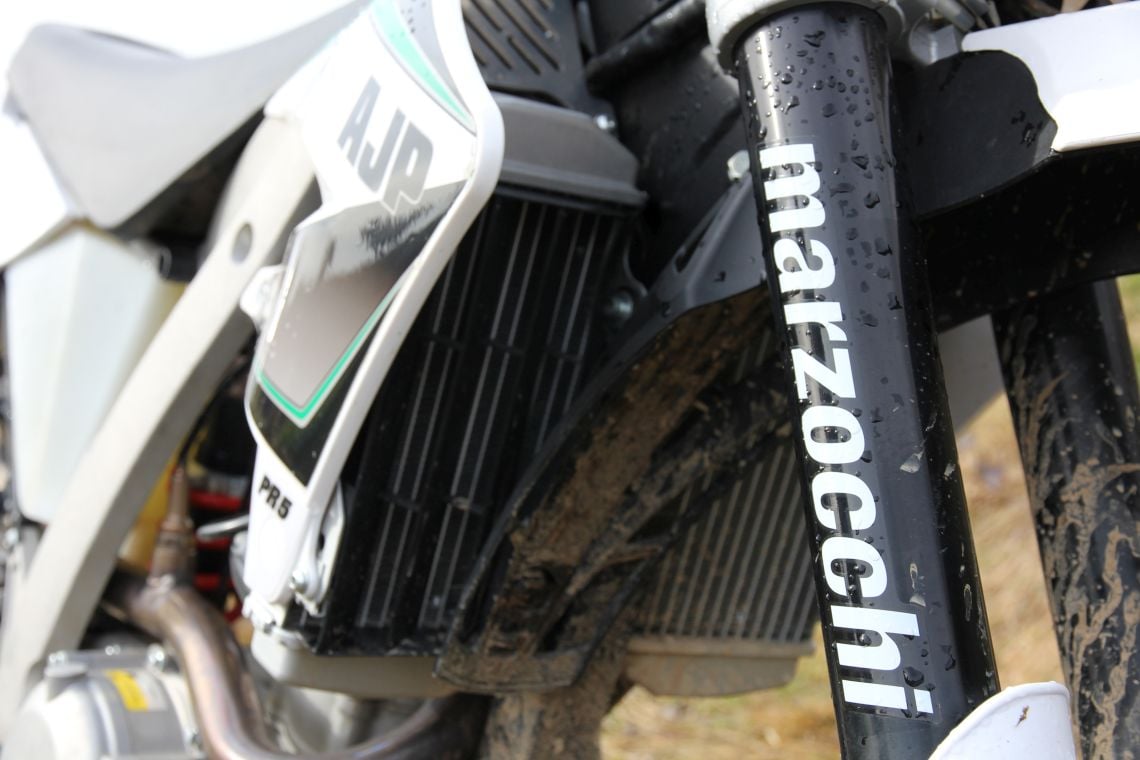 In short, the golden rule of trail riding is this; the lighter the better, within reason. With that in mind let's introduce you to the AJP which at 115kgs is considerably lighter than the two most obvious competitors, the Honda CRF250 which weighs in at 144kgs and the Kawasaki KLX 250 at 138Kgs.
But don't get that cheque book open just yet as there are other considerations to take into account other than weight. Price, quality, reliability, performance, resale value etc. all play important roles.
But for now, let's just say the AJP is off the mark with a flying start.
First impressions wise, I have to say that whilst the lightweight and mountain-bike-like manoeuvrability of the AJP were hugely impressive while the quality of finish and attention to detail left me feeling wanting.
For example, before setting off on my inaugural ride I had to use two zip ties to tidy up some sloppy wire routing – one which obscured the dash display and the other, and far more series, clipping back a wire which was touching the exhaust, resulting in the wire casing melting before I'd left the ABR car park. Right now, the devil and deep blue sea springs to mind. More next issue.
In a line: Light Weight trail bike