Every month there are various ABR events being held throughout the UK. This August it was a mass ride of the Strata Florida in Wales, Mike Beddows recounts the eventful weekend.
Wet and Wild
The weekend of 1st–3rd August was the first (of hopefully many) ABR trips to ride the Strata Florida en mass, staying at the Dolgoch Bunkhouse in deepest darkest Wales. We booked sole use of the bunkhouse and 18 riders turned up for a weekend of drinking, socialising, BBQs, more drinking and a bit of trail riding (and swimming for some). 
The ride was open to all with any suitable bike and was advertised on the ABR forum six weeks prior, but it was advised that this trip was only really for those with previous off-road experience as the Strata Florida is unpredictable and the river crossings are deep in places, especially after rain. Most people turned up after riding their bikes to the bunkhouse, whilst a few opted to van their bikes in. This was good as these 'van lads' also managed to ship in extra supplies and beer for all. There was a good mix of bikes from smaller capacity Enduros, a few mid ranged bikes, KTM690 Enduros, Yamaha XT660Z Ténérés right up to BMW F800 and KTM 950/990 Adventures.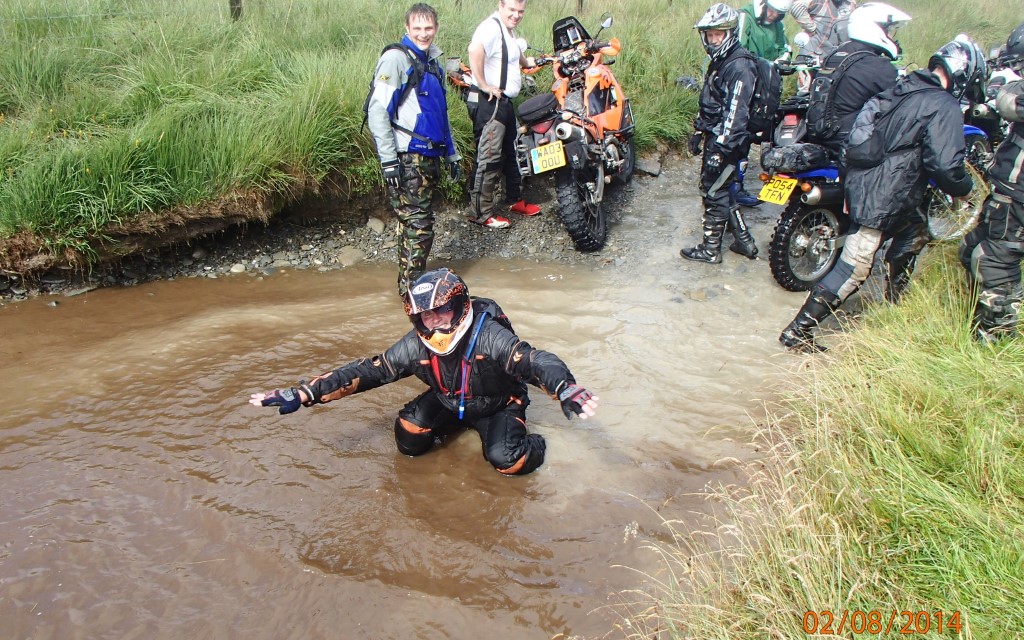 People arrived from midday on the Friday and a few opted to go out and experience Strata Florida during the afternoon. There were a couple of mishaps on the way, with Sparkton breaking down and having to be recovered by the AA, Felco suffering a rear puncture and then having his confidence shattered after taking 2 late evening dips in the rivers as we proceeded to the bunkhouse. Friday was a late one with the more inebriated finally calling it a night/morning at 2am. After this the entire bunkhouse seemed to vibrate with the amount of snoring going on, most of which came from Tea007, MinkyHead, Stewie and Ashely's direction. 
Thanks to Luckiegar for volunteering to lead a second group on the trail ride on Saturday. He had 8 in his group whilst I took 10 out. A late start for my group whilst we waited for Felco to get his milk coloured oil changed from the previous night's drowning sorted. Even though we left 30 minutes after the other group, we passed them after the first river crossing with KTMChris's DRZ in a state of undress whilst it dried out. Still laughing in our helmets we proceeded to the next crossing only for Ashley on his 950 to decide to try and use it as a submarine. The inevitable happened and caused another delay until we managed to get it going again (after the mighty Ténéré supplied a much needed tow and bump start). There were other swim champions during the day with Tea007 going in a few times, StevieD, MikeyBoy, Ry8762 and probably more all suffering from 'a lack of swimming lessons as youngsters' at some point during the crossings. 
After the Strata we headed north to do the network of trails around Devil's Bridge. There are some really good long trails here. There were a few more mishaps with several riders coming off during the ride. No serious injuries though and more importantly the bikes were OK. A select few from the 'elite hard-core group' decided to do the Strata Florida in reverse one last time on the way back to the bunkhouse with the only casualty being XR400Stu's ankle as he hit a bank hard.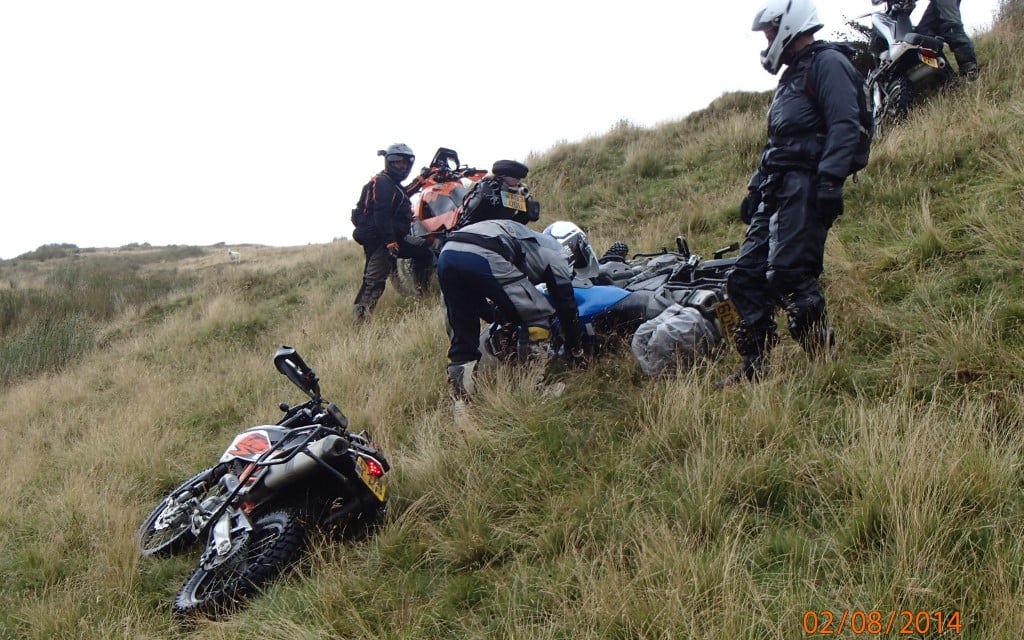 Back at the bunkhouse the beer flowed, BBQs were brought out and slabs of meat cooked (although I'm not really sure what animal Scooby's giant slab came from, some suggested a dinosaur). A great night was had by all. The banter flew and again it was the early hours before those suffering (now) with liver damage decided to call it a night. Sunday was a lazy start for some before we all headed our separate ways ready for another week at work. 
Many thanks to all that turned up. It was definitely a weekend to remember. 
ABR West Wales Rally
Once a weekend for the past three years we've held our ABR rally in the quaint little village of Marloes, just a few miles from Haverfordwest. This year, on the weekend of the 12th – 14th September, dozens of ABRs descended on West Hook Farm to ride bikes, chill out and have a good time whilst raising some much needed money for the Welsh Air Ambulance. 
Numbers were up from last year's total from 25 to 52 with everyone saying that they'd be back for more next year, so we did something right! Prep for the rally began back in January with PaulinBont and my daughter Alanah writing letters to various companies asking them for some donations for the forthcoming event, and on Friday morning all that was left was to get the cawl over to the campsite (cawl is Welsh stew with cheese and bread) and sort out the raffle prizes for Saturday night's get together in the barn.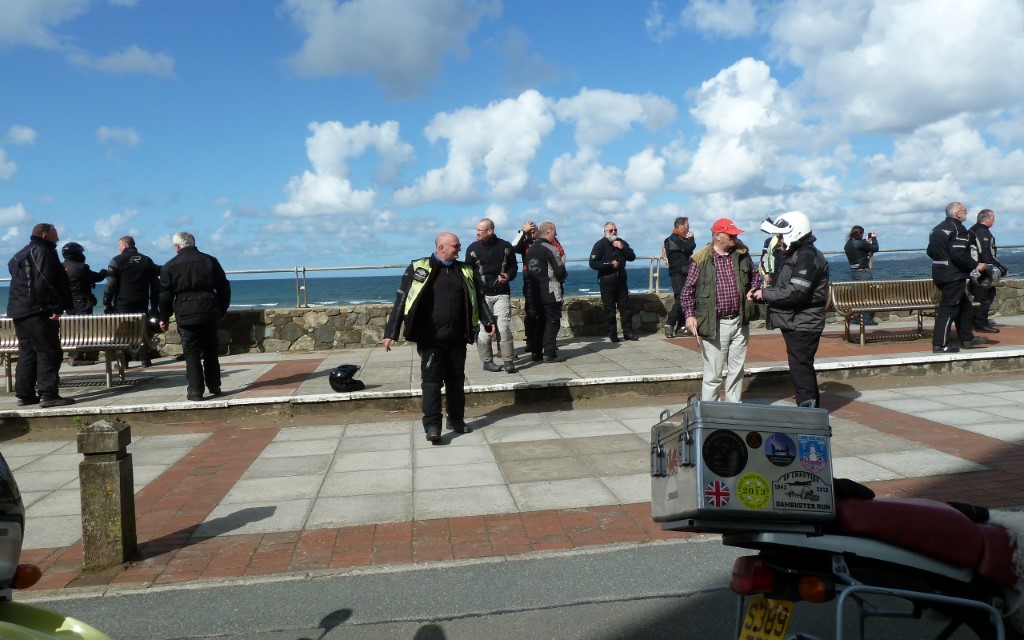 On Friday evening we all gathered around the fire pit with a bit of, uh, show and tell who you are on the ABR forum and why did you choose that name? It worked really well and even some people who weren't at the rally, but were just on the campsite, decided to join in with the fun. It broke the ice with not many people knowing each other before and after a few red medicines we were all the best of friends. 
We had four rideouts planned for Saturday morning taking riders all around the beautiful Welsh countryside. One progressive ride, one leisurely ride, one trail ride and one sedate ride, there was something for everyone. Griffclio, our very own campsite stunt rider who was leading the trail rideout, found out that grass on a slightly damp Saturday morning can be just as challenging as the Strata Florida on a wet day. When he was leaving to take the rideout on his KTM 990 he gave it a little too much and forced the back out, coming off the bike right infront of my car. Thankfully he was OK, and so was my car! 
Griff and his team left quite early on the Saturday as they were heading to the Strata Florida and wanted to make some road time up so that they could spend as much time trail riding as possible. Quick Nick took the leisurely rideout around the Welsh Coast calling in at St Brides Bay, Talbenny, Broadhaven, Newgale, Solva and St Davids, the smallest city in Wales, before making their way to Carnarth Falls for a lunch stop in the Three Horse Shoes Pub. 
Agent Orange led the progressive rideout up through the A487, heading up to Newport Bay, Cardigan, Llandysul, Lampeter, Llandielo and they too joined for lunch at the Three Horse Shoes. Having a chat with one of the chaps after the rideout they said that it was a quick day but they loved every minute of it and wouldn't have missed it for the world. 
Honda Rider and Martin took the sedate rideout pretty much along the same route as Quick Nick but with a more road biased theme and not so many lanes.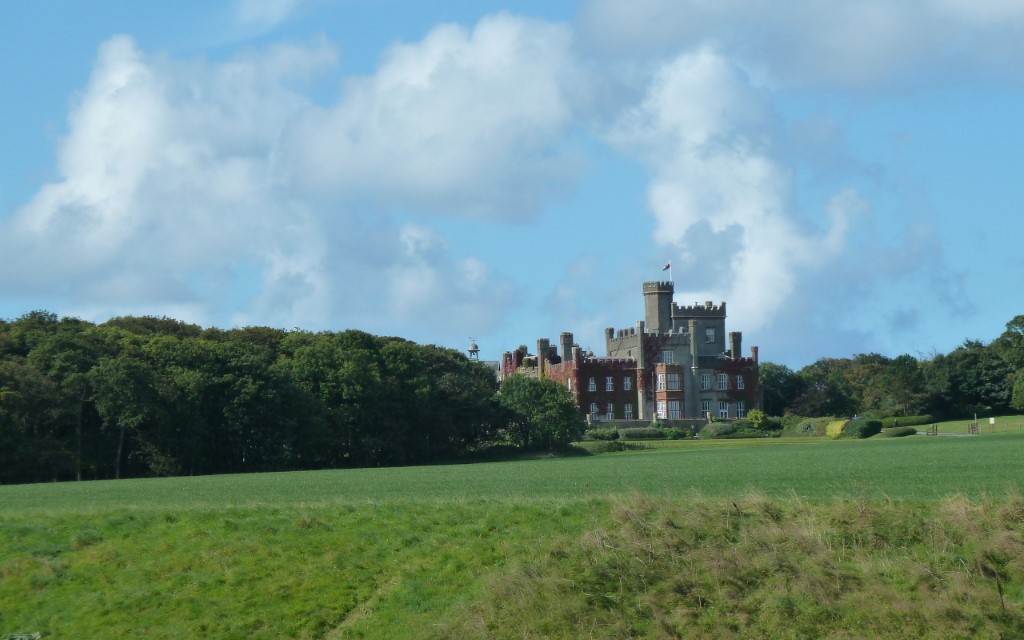 Saturday night was cawl night with a couple of the girls, Alanah, Cerys and Heather, going around the campsite selling raffle tickets in aid of the air ambulance. Myself, Tefflon and Quick Nick served the famous cawl to a hungry lot of satisfied bikers who, a few hours before, were trundling around the lanes and villages of West Wales. 
After the raffle we had a small auction of rugby tickets donated by the Llanelli Scarlets Rugby Club for a family of four to see a rugby match in the newly built Parc y Scarlets Stadium in Llanelli. We started the bidding off at £15 and straight away Jesse XT came back with £20, then it went over to Christian at £30. After about 10 minutes Christian was hilariously bidding against himself and the tickets went for £45 in the end to, you guessed it, Christian (thanks from Big Al). After the auction we all left the barn to have a sit under the stars around the fire pit.
PaulinBont was on his usual half lager and sitting on the bench talking jibberish about something and I noticed that my cup of red was evaporating rather quickly. Then I realised that he must have helped himself to three or four of my cups! It was at that point, after he was putting another log in the fire and almost burning his bum (and he's a fireman in the real world), that it was decided that it was time for him to go to bed. He went peacefully with a grin on his face. 
We sat around the fire as Agent Orange told us the world's longest joke about two skunks called In and Out and two Japanese mates who worked in the sewer at Junction 47. We then decided to finish the boxes of red wine and cider off and watch the shooting stars go by (or was it planes, we weren't sure by that point). We sipped on our red medicine and looked back on what was an awesome weekend in West Wales. The total raised for the Welsh Air Ambulance over the weekend was £470, a big thank you from me and the team who helped make this happen. Sunday morning was the usual egg and bacon butties in most tents and it was time to say goodbye until next year when we'll be holding the fourth ABR Welsh Rally.
ABR Yuletide Exmoor Explorer Rally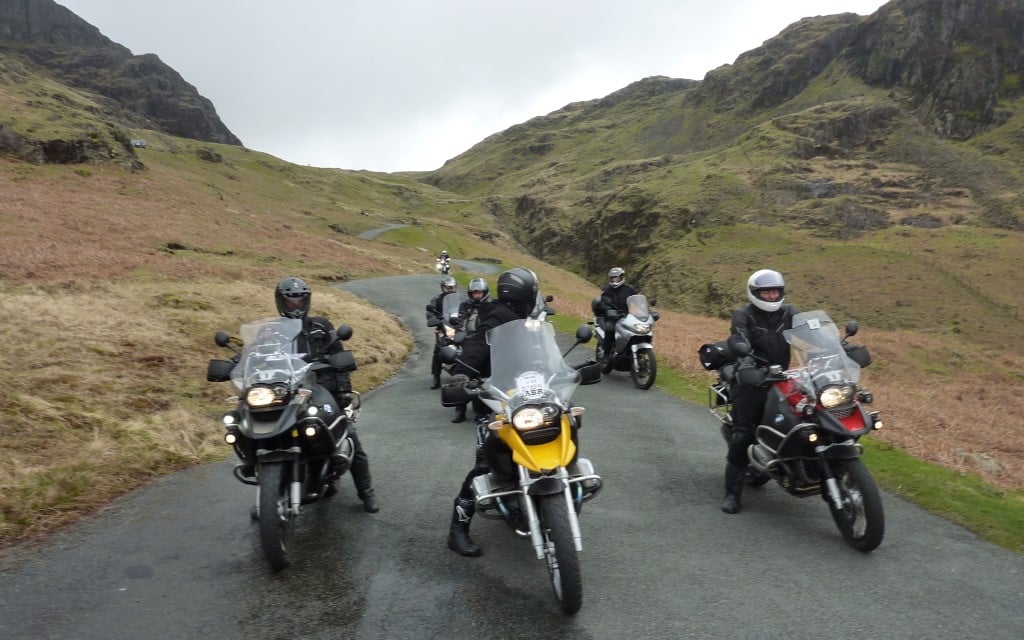 This December forum members Bigtim, Tredown and Devon John are organizing the ABR Yuletide Exmoor Explorer Rally. As of writing this there are 35 ABRs who have signed up for the event which will take place on the weekend of the 5th-7th December 2014.  
You can either spend the weekend in your tent or, if you decide that it's a bit too chilly to be faffing around with a flysheet, you can try out some of the other on-site accommodation; cabins or bunkhouses where mattresses are supplied (be sure to bring your own quilt/sleeping bag). There's also an on site fire pit that will sit about 50 people and a local caff where you can get warm food and drinks! The nearest pub is a 10 minute walk away but John has commandeered a few kegs of real ale and will be selling pints for £2, any profit made from the sales will be donated to the Devon Air Ambulance. 
So, make sure you don't miss out on a cracking weekend of bonfires, bikes and no doubt booze by heading over to the ABR forum to sign up and register your attendance.