We're in the midst of summer and you know what that means? More hours out on the bike and even more spent in the beer gardens talking about all things biking…
That's why here at Adventure Bike Rider, we have put together what we like to call 'ABR Knowledge Bombs'. A random – very random in some cases – selection of biking facts to wow your mates with down the pub. Cue the dropped jaws…
♦The first 'motorcycle' was invented by the Germans (of course, of course) in 1885, but they opted for the somewhat lesser-known name of 'Reitwagen' or the 'Riding Wagon'. It did 0-20mph in 30 seconds, with a max speed of 30mph. The bike was fitted with bicycle brakes and, of the 2000 made, only 12 remain. (Feature Image Above)
♦It is illegal to have sex on a parked motorcycle in the city of London. But there's no mention of having a go on a moving one?
♦Harley Davidson might be one of the biggest names in the motorcycling world, but between 1917 and 1923 the brand was better known for producing push bikes.
♦Japanese toilet manufacturer TOTO were the inventors of a motorbike that ran on human faeces. The waste is stored under the driver's seat and is turned into biofuel to power the engine. The idea behind it is to raise awareness of the environment and reduce CO2 emissions.
♦On average, engineers are the most likely people to have a crash on a motorbike. Lecturers are said to be the least.
♦At the same time, the Germans were making waves with the 'Reitwagen'. Englishman Edward Butler was the first person to coin the term 'motorcycle' with a wooden frame construction attached to a petrol engine. It was a three-wheeled design, it wasn't fitted with any sort of braking mechanism and actually wasn't a commercial success for Butler as he didn't manage to find adequate financial backing – fools!
♦Engineers test bikes in wind tunnels, allowing them to mimic real-life driving conditions, and test different speeds and riding conditions safely.
♦People often think Harleys are the most stolen make of motorcycle, but in fact, Yamahas are in the UK.
---
Interesting numbers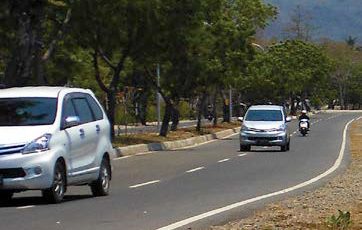 8 – The number of 'average sized' motorcycles you can fit into the same space occupied by a car.
18 minutes – According to facts and figures, a bike is stolen every 18 minutes, with 80% of these being from the owner's house itself.
60% – Research shows that other road users/drivers are responsible for around 60% of all incidents that involve a motorbike.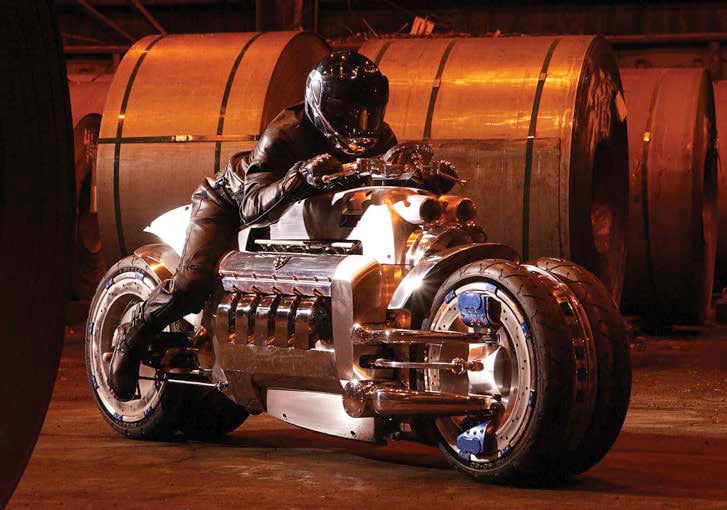 $550,000 – The Dodge Tomahawk is the world's most expensive bike. With a price tag of $550,000 and a claimed top speed of 419mph, it's interesting to note that Dodge emphasizes the fact that the Tomahawk is a rolling sculpture, and is not intended to be ridden…