A STELLA TIME ALL ROUND
Fourteen Intrepid ABR readers team up to take on the Stella Alpina Rally
Images: Andy Cole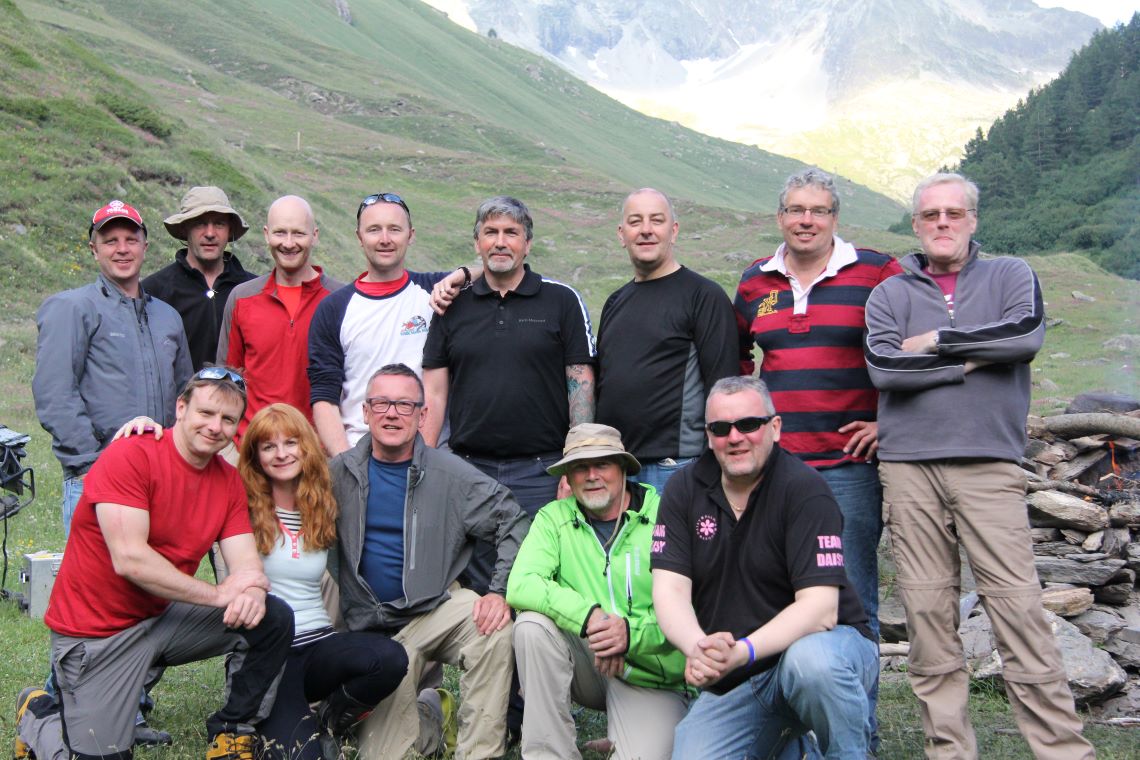 The Stella Alpina Motociclistica Internazionale, more commonly known as the Stella Alpina Rally, has taken place in the Italian Alps every year since 1966.

With the exception of the very first Stella Alpina, the meeting has been held in the Italian ski-resort town of Bardonecchia, which is located close to the Italian border with France at the end of the Frejus tunnel that links the two countries.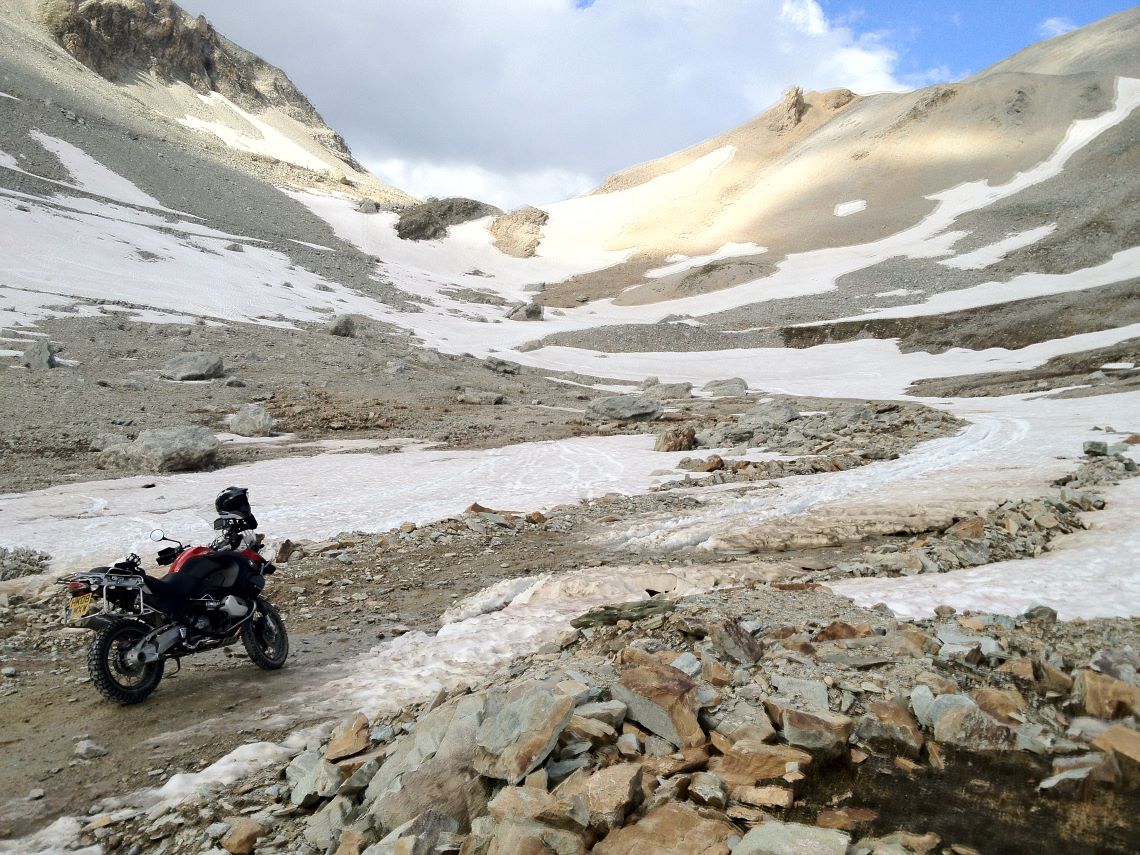 Largely organised throughout its 40-plus years' history by Turin BMW rider Mario Artusio, the Stella is simply a meeting of motorcyclists who share a common interest in adventure bikes. The highlight of the event for many is the Sunday morning ride up the largely unsurfaced track to the Colle del Sommeiller with its 3,000m summit. As with any meeting, socialising over the whole weekend is also a major attraction, of course.
This year's Stella Alpina Rally played host to an ABR contingent of 14 riders from across the UK on everything from BMW GSs to KTMs. "This trip started out with a copy of ABR [issue 2] and a conversation with a couple of biking mates," says organiser Andy Cole, 42, from Solihull. "At the end it was 14 bikes and 2,300 miles of stunning scenery and challenging riding!" The group combined the Stella rally with a visit to the BMW Garmisch Partenkirchen festival in Bavaria, taking in the Stelvio Pass and detouring down the Col D'Iseran. Here are some of their best bits…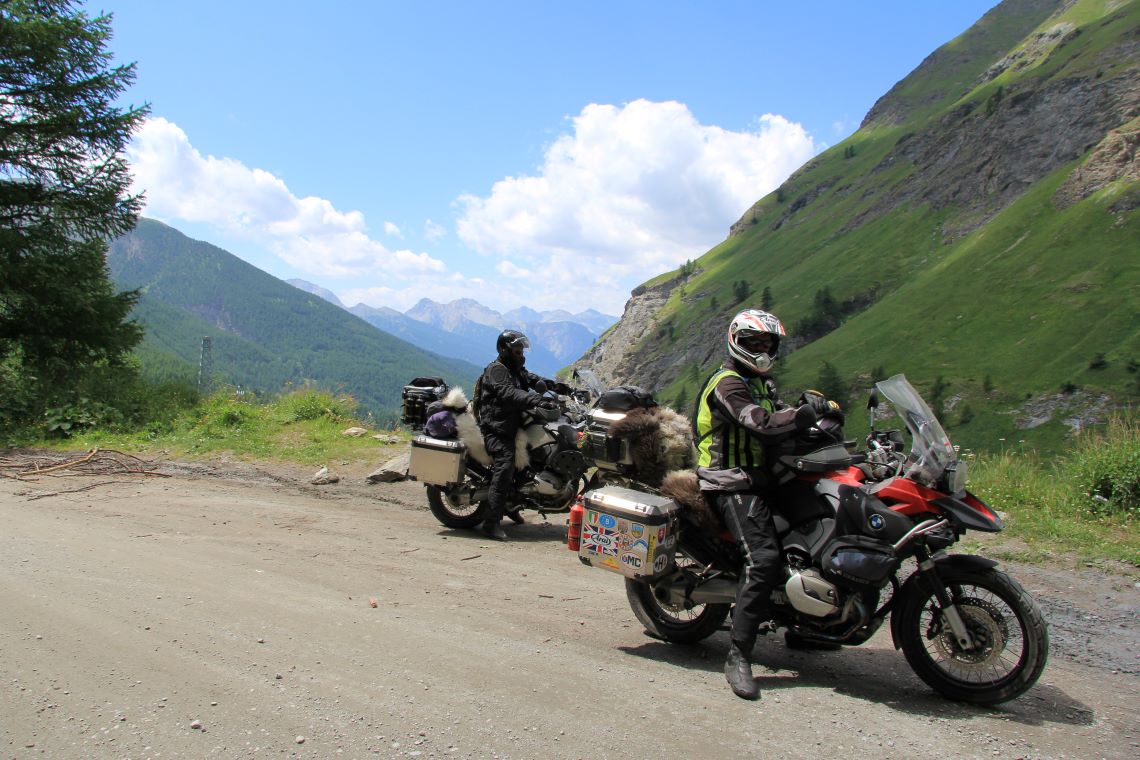 Jason Spafford, 42, Nottingham
When you're hot, tired and sweaty with a bum that's beyond numb, swallowing a big fat fly has to be a moment I'll always cherish
Ron Colyer, 55, Kent
Wild camping, off-roading – at last, an adventure on my adventure bike!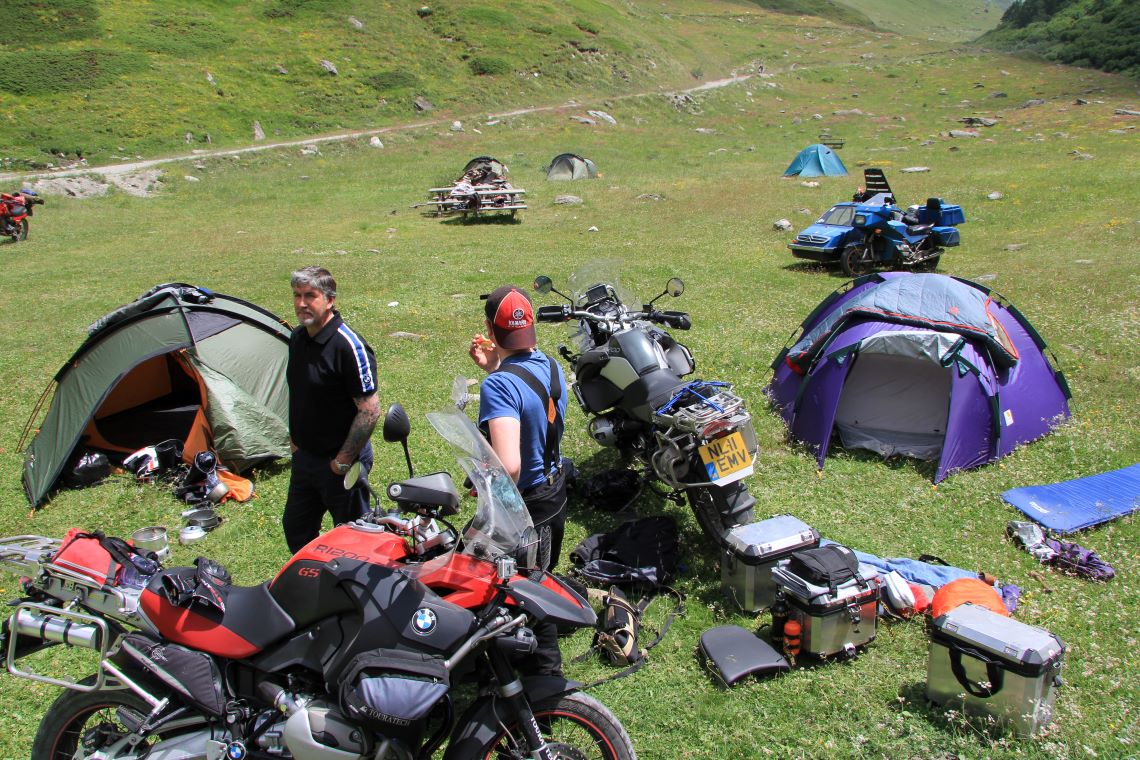 Rich Creese, 49, Bristol
It was a blood-tingling, breathtaking, exhilarating, gruelling and physical conquest. Would I do it again? You bet!
Tim Roberts, 43, Alvechurch
The Stella Alpina day is the best day's green laning I've ever had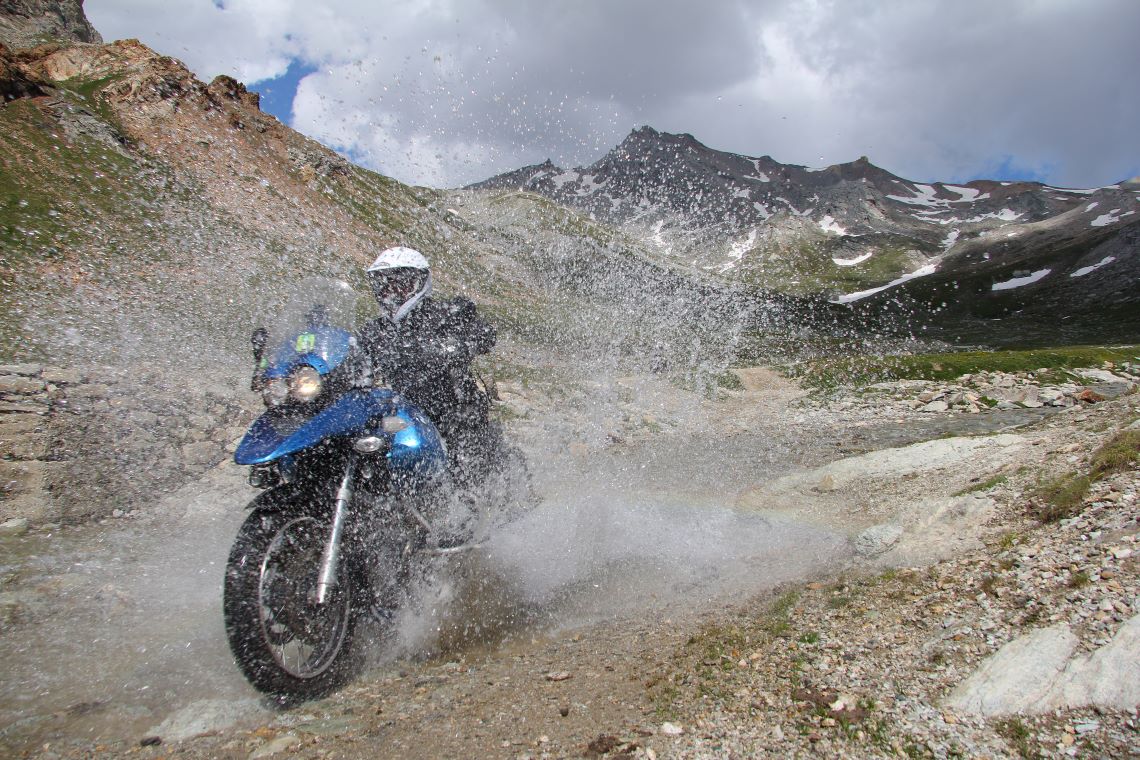 Dave Truman, 53, Solihull
A fantastic place! This, for me, is what the bike is all about
Neil Burnard, age 52, Maidstone
Incredible winding dirt roads with a stunning mountain back drop. It's a bit like skiing a black run: just look ahead, keep momentum and try not to think too much