Two bikes caught our eye in recent months, the Special Edition 800XC, and the handsome looking bike at the bottom. But what is it?…
Not much to say about this, as it's nothing more than a special edition Triumph 800XC, but in the flesh and in the pictures it really stands out as a bold move from Triumph, the changes purely cosmetic, with 'Volcanic Black' paintwork flecked with red metallic, to match the red frame, diablo red cockpit infill, black handlebars, heat shields and grab rails. The bike is otherwise a standard issue 800XC, with the same 94bhp 799cc triple engine, 45mm upside down Showa forks and two-year unlimited mileage warranty. Costing £8,999, the Special Edition 800XC is £300 more than the standard bike.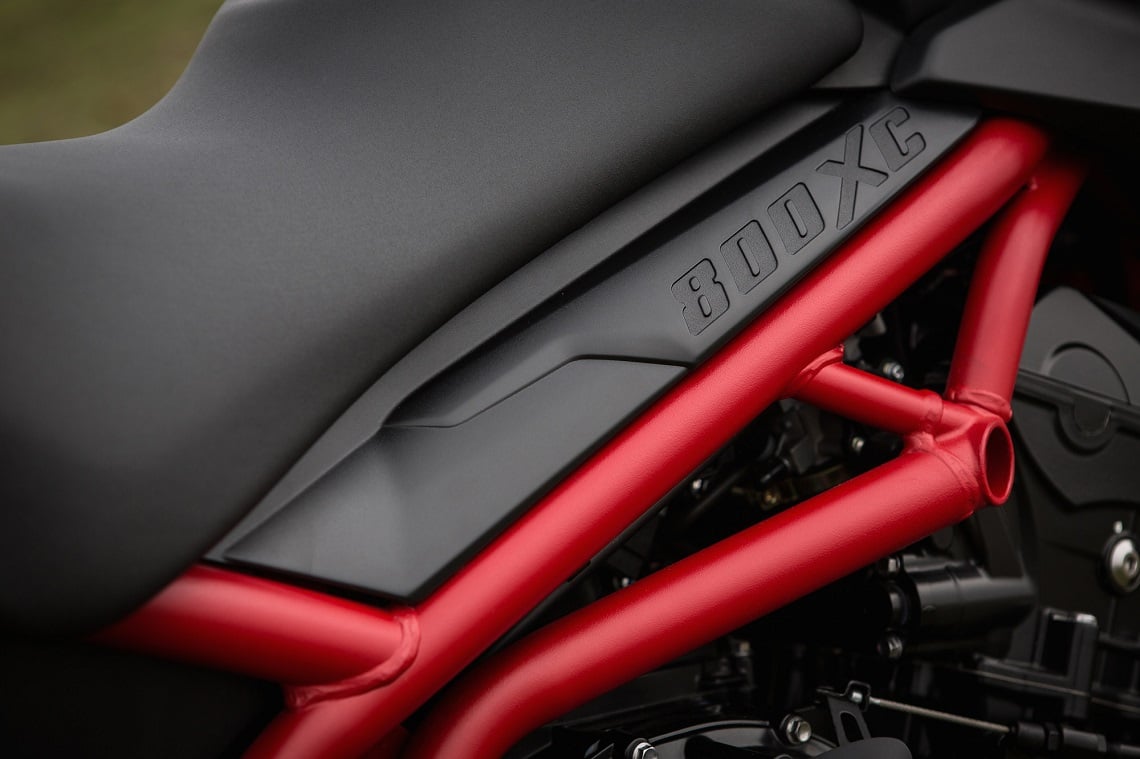 You might not believe it, but this is a Chinese built, 249cc single cylinder four-stroke adventure bike, costing just £3,500, and that includes the panniers and engine guards! We don't know if it's any good or not, but we hope to find out next issue with a ride of the bike. 
In the meantime, what we do know is that it's being rebranded by various different companies, including Minsk, but this one is labelled up as a Honley, and imported by Huddersfield based Earnshaws Two Wheel Centre. Four colours are available – orange, blue, red and white – with the bike weighing a not too sprightly 175kgs, with just 25bhp to power it. But it's the same engine as in the AJP and Gas Gas enduro bikes, so it should be well proven and tested, though from what we gather, it's the fueling that can prove an issue. Either way, as a means of encouraging people into adventure bike riding, with them stepping up to more established, big bike brands in future years, then it can only be seen as a good thing. And it looks the part.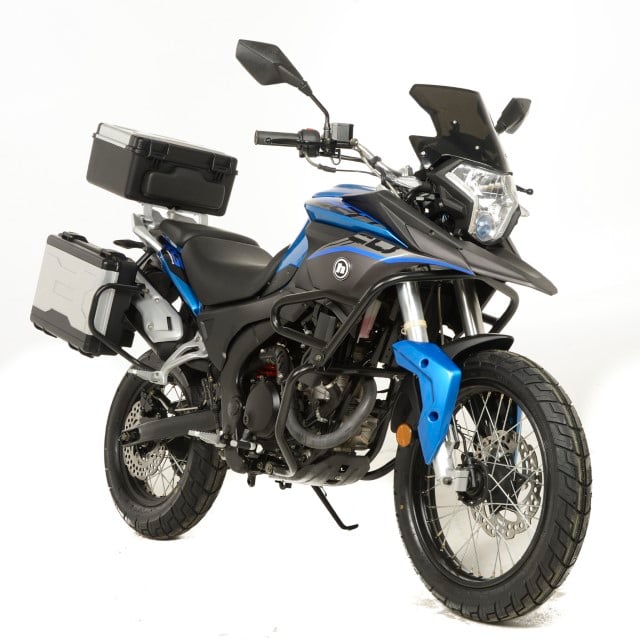 Plus a few more…
The world seems to be going scrambler crazy at the moment, and this one certainly caught our eye – and those of many others – at the recent NEC Expo…
Whilst it might look like a bike from the sixties, it's actually a brand new Kawasaki W800 (available new for £7,350) with an aftermarket scrambler kit fitted to it by the same guys who are bringing in the 250cc Honley adventure bike back over the page. To get your W800 looking like this you'll need to add £1,195 for the highlift exhaust (there are two different variants available, the other, and arguably better looking option, is with a single pipe running either side of the bike), £395 for the custom seat, £95 for the chrome mudguards, a very reasonable £45 for the scrambler bars, plus £495 if you want the custom paint job on the tank. Brand new, the bike in the picture retails for £8,799, but there's no reason you couldn't add the kit to your second hand W800, or W650, to make one great looking machine. Move over Steve McQueen! For more information see; www.earnshaws.ne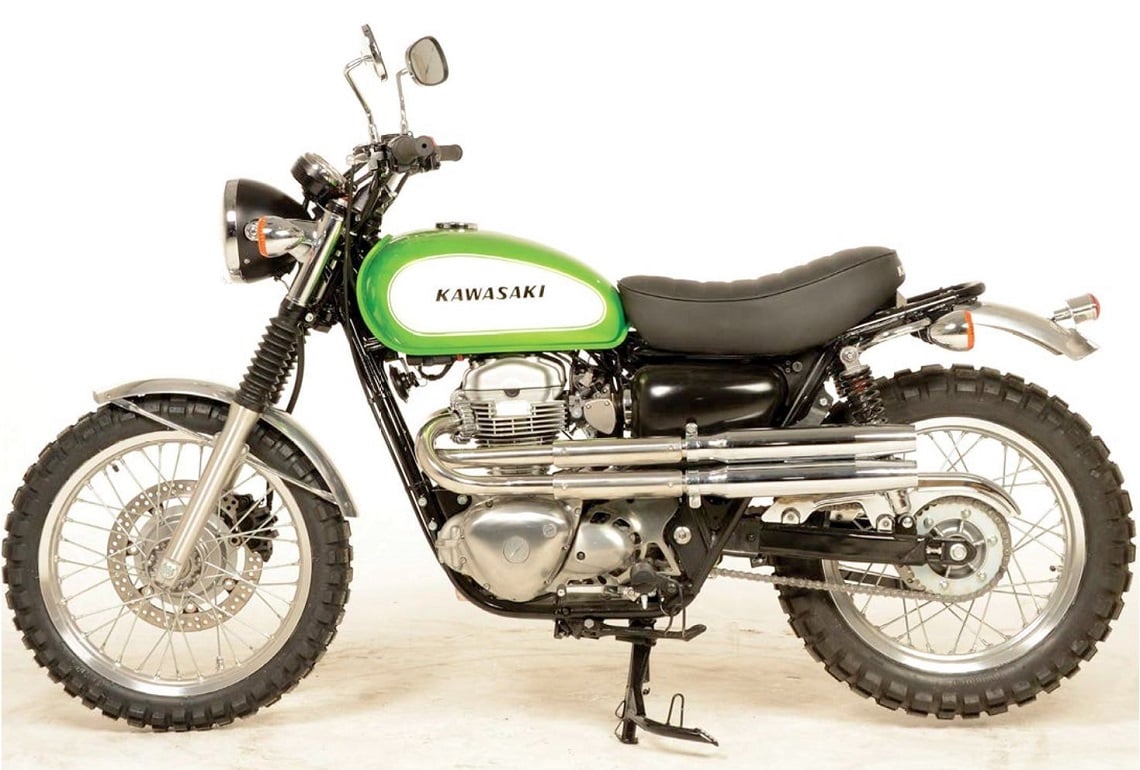 Don't be fooled. Despite this image doing the rounds on the internet as a possible replacement for the Africa Twin, it's nothing more than a computer generated mock-up of what it could look like should it ever appear. Still no confirmation, but there are certainly whispers of something interesting on the horizon (adventure based) from Honda, and certainly we need it, what with the Transalp and Varadero 1000 dropped from the line up in recent months. Whoever makes it, the market desperately needs a genuine big traillie; tough and functional. We hold a lot of hope for what might be on the horizon.