The UK's most anticipated adventure motorcycle festival is just around the corner!
The COUNTDOWN is on for the UK's most exciting and most talked about adventure motorcycle festival. Bursting with test-ride opportunities, off-road training, green lane rideouts, on-road rideouts, inspirational talks, how-to tutorials, live music, and the chance to meet a few legends along the way, this is one you're not going to want to miss. On 12-14 July, thousands of riders are set to converge on Ragley Hall, in the heart of Warwickshire, to ride some of the best biking roads the UK has to offer…
The Adventure Bike Rider Festival 2019 will see nine of the world's biggest bike manufactures, plus another 40 renowned biking brands, take over a venue like no other to create the UK's most exciting adventure motorcycling event. With everything we've got planned, Christmas has come early. So, what can you look forward to at this year's Adventure Bike Rider Festival?
Green Lane rideouts with the TRF
It wouldn't be a proper ABR event without a few rideouts and, since we're on the edge of the Cotswolds Area of Outstanding Natural Beauty, we thought we might as well go BIG. The TRF will be leading riders along brilliant roads and plenty of green lanes, with a number of trail riding routes planned.
The Bridgestone Adventure Trail
The BIG one! Four miles of purpose-built trail riding heaven and, best of all, it's completely private. Now, how many times in life will you get to say you have the use of private trails through the amazing forests of a stately home? Complete with it's very own adventure park, marshalls, guides, and even a viewing area so you can see how the pros like Mick Extance do it?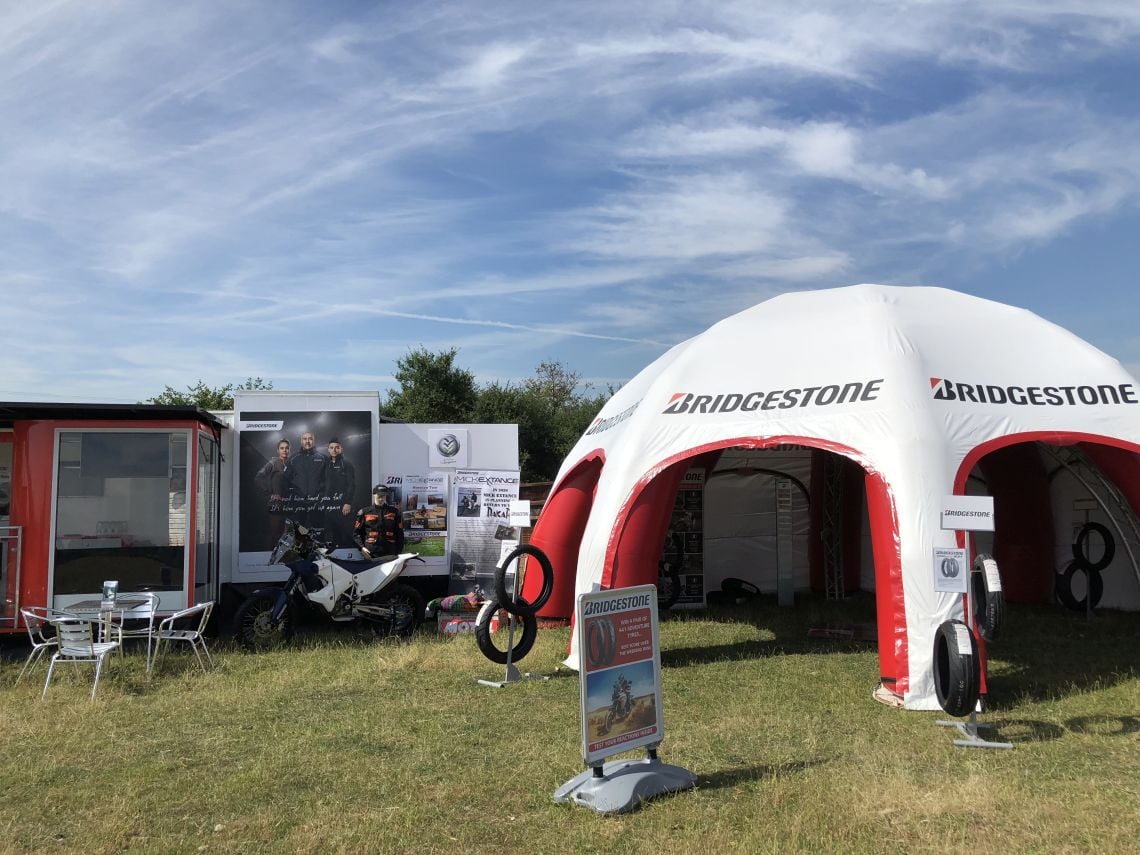 Test ride the latest Adventure Bikes
Perhaps the most difficult decision you'll face at the ABR Festival will be deciding which shiny new adventure bike to test ride next. I mean, where else can you ride a BMW GS back-to-back with a Triumph Tiger, then a Honda Africa Twin, followed by a KTM 790 Adventure?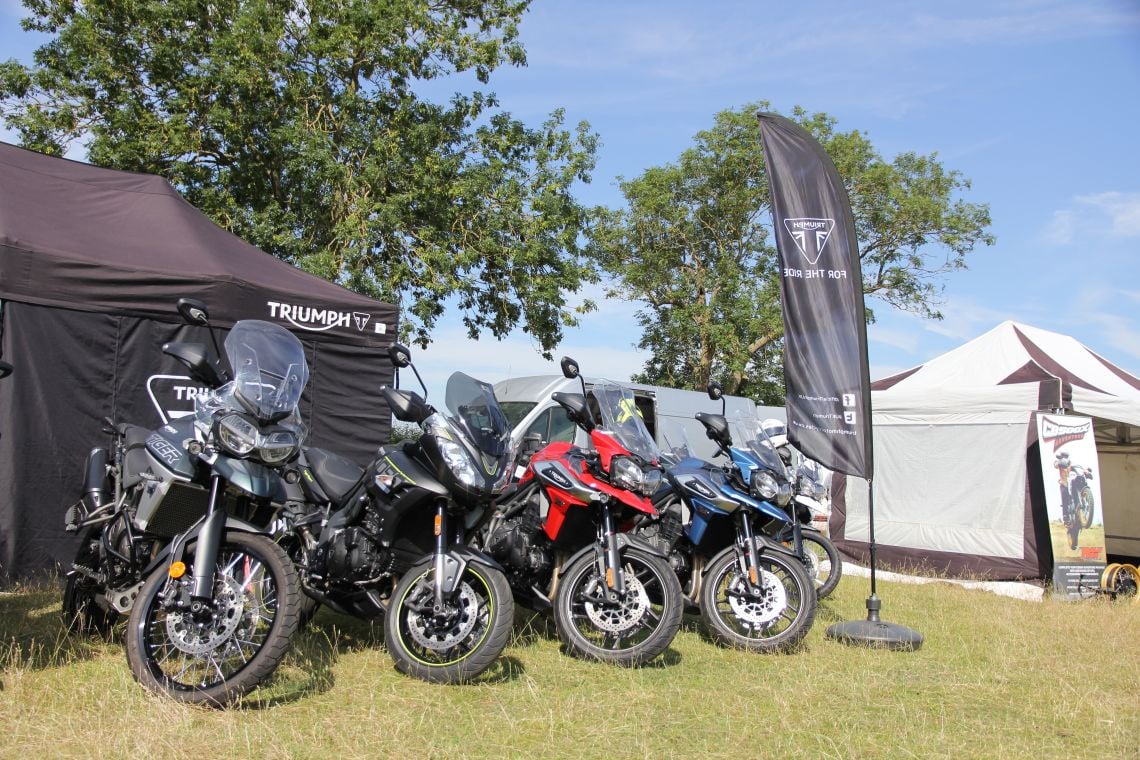 The ABR Festival Village
You'll find all our fantastic exhibitors here; BMW, KTM, Suzuki, Ducati, Kawasaki, Honda, Yamaha, the Adventure Bike Shop, Ultimate Addons, the list goes on, but you can be sure to find everything you want and a bargain or two as well.
Live music and a great big party on the REV'IT! Stage
What's a summer festival without live music and a few beers to end a fantastic day? Each evening we've got live bands, brilliant food, and not one, or two, but three bars for you to grab a drink at and share stories with fellow festival-goers.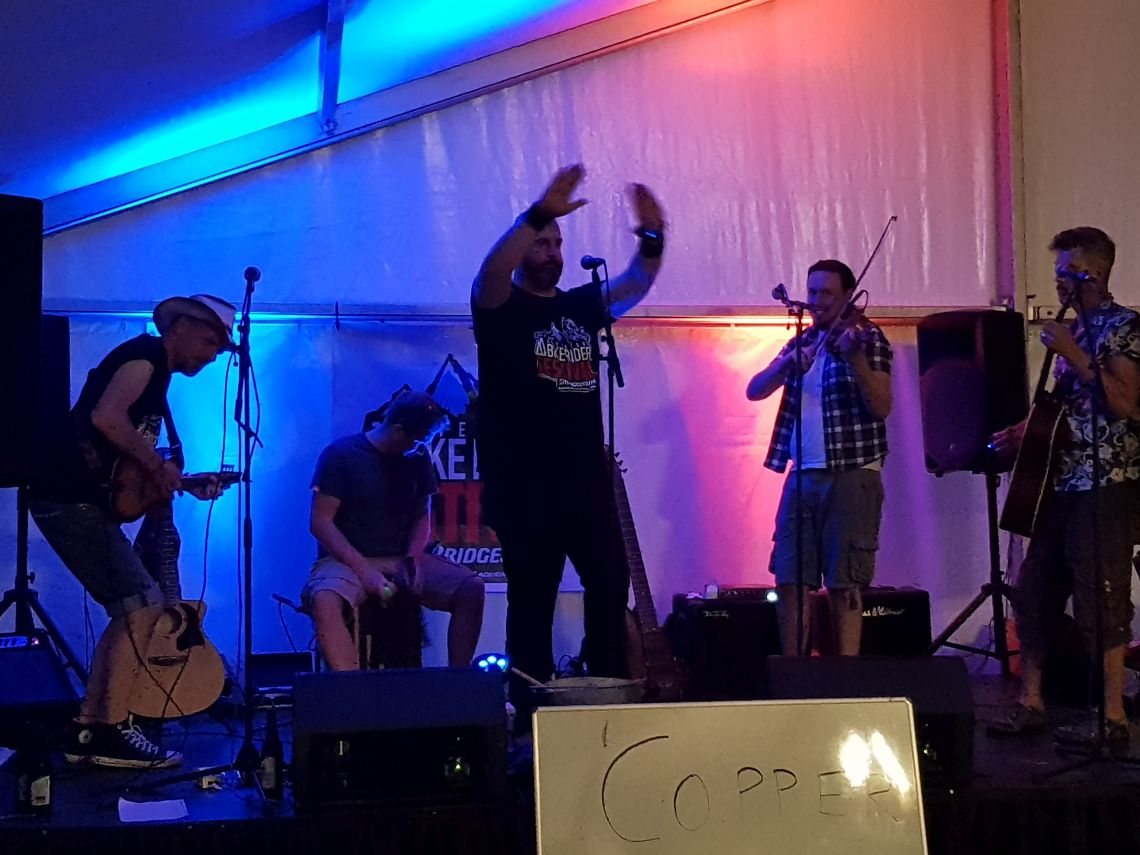 Brittany Ferries guest speakers stage
We're pretty lucky. After nine years of publishing Adventure Bike Rider magazine, we've made a few friends along the way, so when it comes to guest speakers, we've got the very best, including Elspeth Beard, Austin Vince, Sam Manicom, Billy Ward, and Mick Extance.  It's the perfect opportunity to pick up a few tips and ideas from the big names in adventure riding.
Yamaha Tènèrè 700 launch
Yamaha has chosen the Adventure Bike Rider Festival 2019 for the UK launch of the highly anticipated Tènèrè 700, meaning you can test ride one of the most hotly anticipated adventure bikes of the decade before it even reaches the dealers!
Off-road Training
We're particularly proud of this one. It's not often, or ever, you get all the big manufacturers, the UK's top off-road riding schools, an almost unlimited amount of space, more bikes than you could ever hope for and an entire uninterrupted weekend all in one go.
But that's exactly what we've got, and it's all for you! Learn from the best in the business. This isn't just a masterclass in how to ride off-road, it's half a dozen, all in the same weekend and on a different bike every time. Yep, we're pretty excited about this one.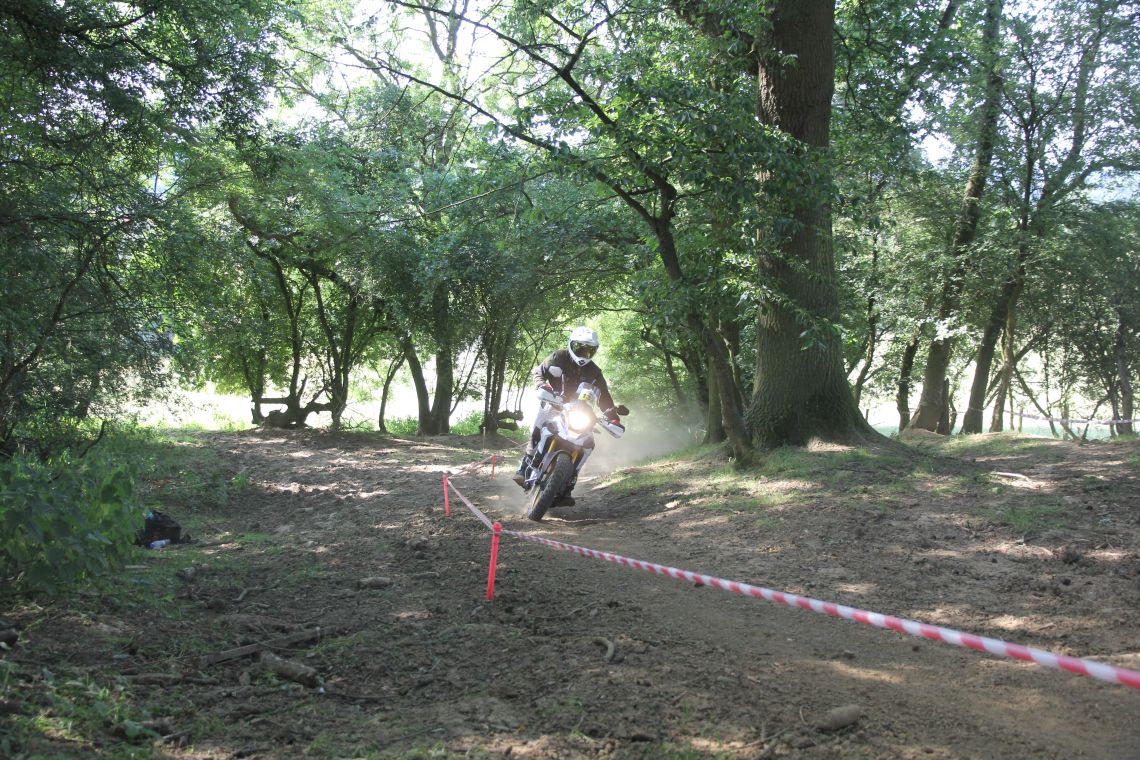 TomTom Rider Little London Enduro track
While we live by the mantra that adventures can be on or off-road, festival-goers who want to try out their bikes on rougher terrain will have access to the TomTom Rider Little London Enduro Park on Saturday 13 July. If you've never had a go on a track before, this is possibly the best opportunity you'll ever get because it's ours for the day, which means you have access to a professional track without the bloke on his 450cc sliding sideways past you on the first corner.
The venue Ragley Hall
The ABR Festival has everything you could want from a motorcycle gathering, and the venue is stunning. Access is easy – you'll be on the tarmac driveway until you reach the camping areas – and we've spared no expense with the shower and toilet facilities for this year's event, so we're confident you'll be comfortable for the weekend.