Thank you to all of you who entered our recent ABR online competition to win the R-PHA MAX helmet by HJC.   We have had an unprecedented number of entries.  You guys really wanted this helmet! But as always, there can only be one winner.
We are pleased to announce that the winner of last week's ABR online competition and the proud new owner of an R-PHA Max helmet is ………Anthony Evers from Kempston! Congratulations, Anthony.  That helmet will be on its way to you shortly.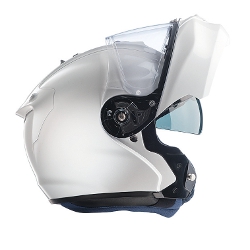 To all those who weren't so lucky this time, why not check out our latest competition where 3 pairs of admission tickets to this year's Prescott Bike Festival are up for grabs.  One lucky winner will even get the opportunity to ride the famous Prescott Hill Climb.  The competition closes on Thursday 28th February so get those entries in soon.
Good luck, everyone!