What would you do if you won the lottery tomorrow? Would you quit your job, pack up your bike, and set off on an around the world trip? It's a dream for many bikers, including me, but unfortunately, my lottery numbers haven't come up yet. Still, it doesn't stop us from hoping.
That's why, for September's Video of the Month, I've chosen this fantastic submission from the Dream Catchers, a couple who chased their dreams of two-wheeled travel and set off on an epic journey around the globe. Their video, which highlights the Iran to New Zealand leg of their epic trip, gives us a brief taste of the joy of travelling the world on two-wheels.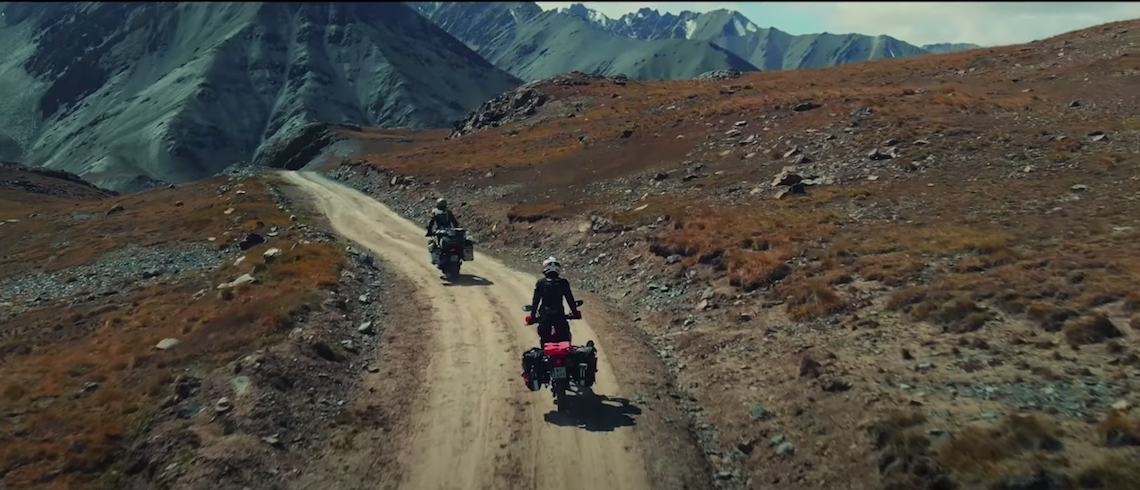 Riding from Iran to New Zealand
The video begins with the couple riding through Iran, a country with a reputation for providing motorcycle travellers with a warm welcome despite tense international relations.
The couple continue their journey around the globe, taking in stunning sights including the majestic peaks of Kyrgyzstan, the temples of Myanmar, and perfect sandy beaches in Thailand. Finally, they arrive in New Zealand, amid some of the most jaw-dropping scenery of the whole journey.
It's a brilliant video, using footage from action cams and drones to give a sense that you're riding along with the couple, while also demonstrating the vastness of the countries that the pair ride through. It also has a catchy soundtrack, something which I always appreciate in a travel video.
It really is an inspiring watch which is why this submission has been crowned September's Video of the Month. I challenge you to watch it and not want to swing your leg over your bike, fire it up, and go for a ride.
So, where will your inspiration take you? Starbucks, the Alps, or perhaps even further afield? Watch the video below and let me know where you end up…
We want to see your videos
Have you got stunning video footage from your last bike tour sitting idle on your phone? How about some GoPro action sequences of you and your mates riding your local green lanes? If the answer is yes, you've come to the right place.
Send us your adventure biking footage and we'll enter you into the Adventure Bike Rider Video of the Month competition. The competition runs until the last day of each month, when the winning entry will be chosen. The winning video will be featured on our website and social media pages, and the creator will win a year's access to the ABR Digital Library (worth £32.99).
Full terms and conditions, prizes, and how to enter, are available HERE. Good luck!