Ecuador Freedom Bike Rental has now become a member of Pack for a Purpose, a community-based project supporting schools and medical clinics in 56 countries around the world.
Pack for a Purpose provides travellers with up to date information on what supplies are needed in the communities that they are travelling to. The objective is that the travellers will then make space in their luggage to bring supplies for the projects in need, creating a lasting impact on the places they visit.
Based in Quito, Ecuador Freedom Bike Rental has begun supporting 13 schools in rural Ecuadorian villages. The routes of Ecuador Freedom's motorcycle tours take tourists past these isolated villages and participants can get involved by making space in their saddle bags for the much needed equipment and supplies.
"As a company we are committed to finding ways to support the local communities that make our motorcycle tours so special," said Court Rand, co-owner of the Quito-based motorcycle tour operator.
"I am thrilled that we are now working with Pack for a Purpose to support our goals of positively giving back to the community."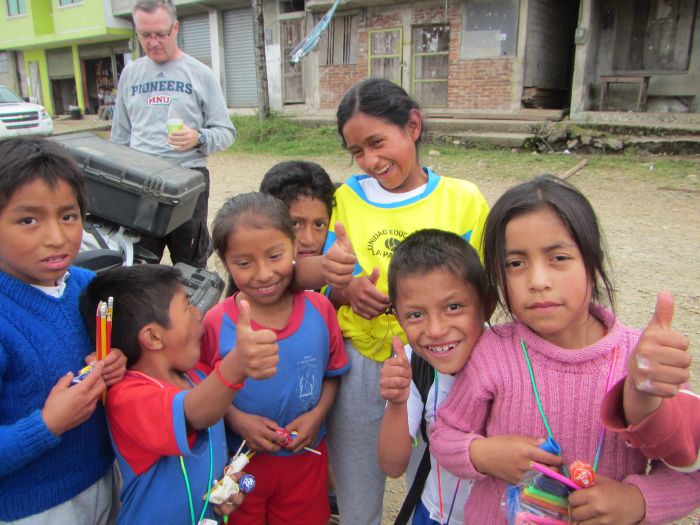 Involvement in the scheme is not limited to motorcycle travellers and anyone can donate items brought to Ecuador by visiting the company's Adventure Motorcycle Travel Center in Quito.
For a list of requested supplies and more information head to the Pack for a Purpose website.