SHARE ON:
Adventure Bike Rider magazine comes out six times a year and is full of the latest bike and gear reviews and tales of inspiring travel on two wheels. There are several ways you can get your hands on each new issue (or buy a gift subscription) and these have been outlined below.
1. Print: You can buy a single issue or treat yourself to a print subscription so each issue will get delivered to your door for just £18. The cost includes postage and saves you 40% on newsagent prices. EU and Rest of World prices include airmail postage.
Our subscribing system is the easiest in the world (don't believe us? Try it). NB All subs will start with the next available issue – Issue 42. If you're not ready for a subscription yet you can buy a single copy of our current issue (issue 41) below.
You can also use our subscription service to buy the perfect gift – a subscription to Adventure Bike Rider magazine.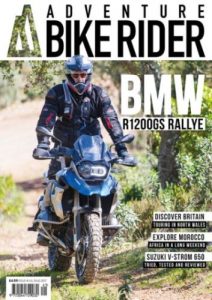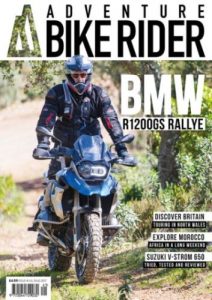 Buy the latest issue of Adventure Bike Rider
2. Digital subscription: Alternatively, if you want to read the magazine on the move you can sign up to a digital subscription through the Apple Store or Google Play to get all new issues on your smartphones and tablets. Single issues are also available to purchase via this method. A digital subscription is a great option for overseas readers as it cuts out the absurd postal charges and the time it takes for the postal service to deliver the magazine.
3. Online library membership: A digital membership to our online library will give you access to all issues of ABR, from the first ever edition right up to present day for just £20. This includes new issues as they become available. The membership lasts a year and you can find more information and sign up at www.adventurebikerider.co.uk. Please be aware that with the online library membership issues are not downloadable and are best viewed on desktop and laptop computers rather than mobile devices.
SHARE ON: