On the weekend of the 25-27 June 2021, you are invited to the largest adventure motorcycle gathering in the UK, the Adventure Bike Rider Festival 2021, sponsored by Bridgestone.
After the success of the 2019 event and the unfortunate need to reschedule 2020, we're pulling out all the stops to ensure 2021's festival is the most spectacular yet with even more opportunities to ride and activities to enjoy. 
There'll be more bikes, more festival attractions, more services, more on-site bike trails, more fun and, most importantly of all, more good times. We can also promise you inspirational guest speakers from the world of adventure biking, film shows, live music, trade stands, evening entertainment, a bar and great company.
Once again, the festival will take place in the grounds of the Ragley Hall Estate, a magnificent location in Warwickshire that proved the perfect setting for a weekend of adventure biking action.
We really are excited to welcome you to the Adventure Bike Rider Festival 2021. Whether you ride on the road, off road, or a mix of both, there'll be plenty of action for you to enjoy.
So, without further ado, here's what you can expect to enjoy.
The AX41 Adventure Trail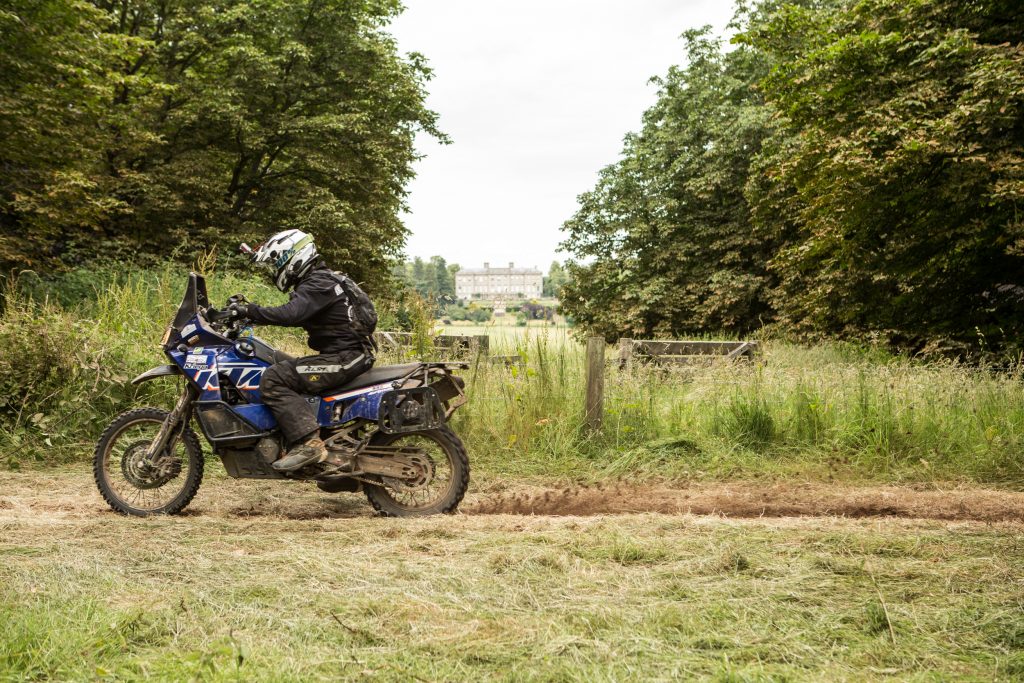 One of the most popular attractions at the 2019 Adventure Bike Rider Festival was the five-mile on-site adventure trail. It was fantastic to see so many people venturing off road on their adventure bikes for the first time, as well as watching experienced riders put their skills to the test.
For 2021, we'll be unveiling a new and improved adventure trail that will wind its way even further through the magnificent grounds of Ragley Hall. The trail will once again feature route options for riders of all abilities, from complete beginners to seasoned green-laners.
For the less experienced, there will be marshals on hand to help out if you drop your bike or you need a bit of support getting around the courses. Find out more and see a video of the trail in action here.
New bike test rides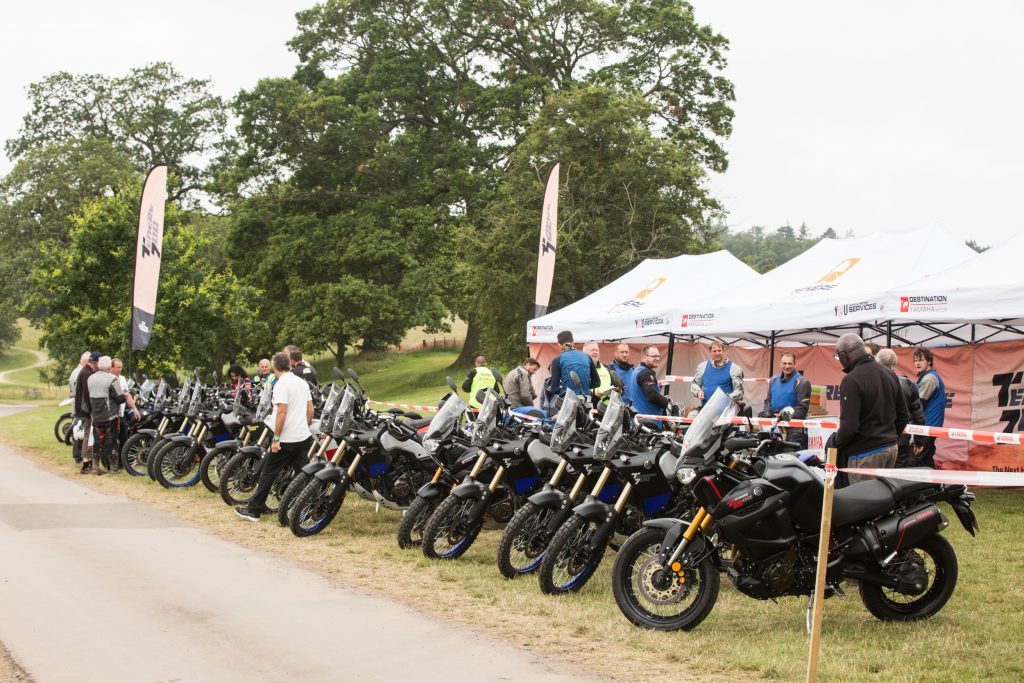 New bike test rides were a big hit at the 2019 Adventure Bike Rider Festival. With this in mind, the world's leading motorcycle manufacturers have promised to bring along more bikes than ever before in 2021.
Whether you're in the market for a new bike and fancy test riding a selection of bikes back to back before making that big decision, or if you're simply curious to discover how the latest adventure bikes ride, you're in for a real treat. See which manufacturers will be at the ABR Festival here.
Road and green lane ride outs with the TRF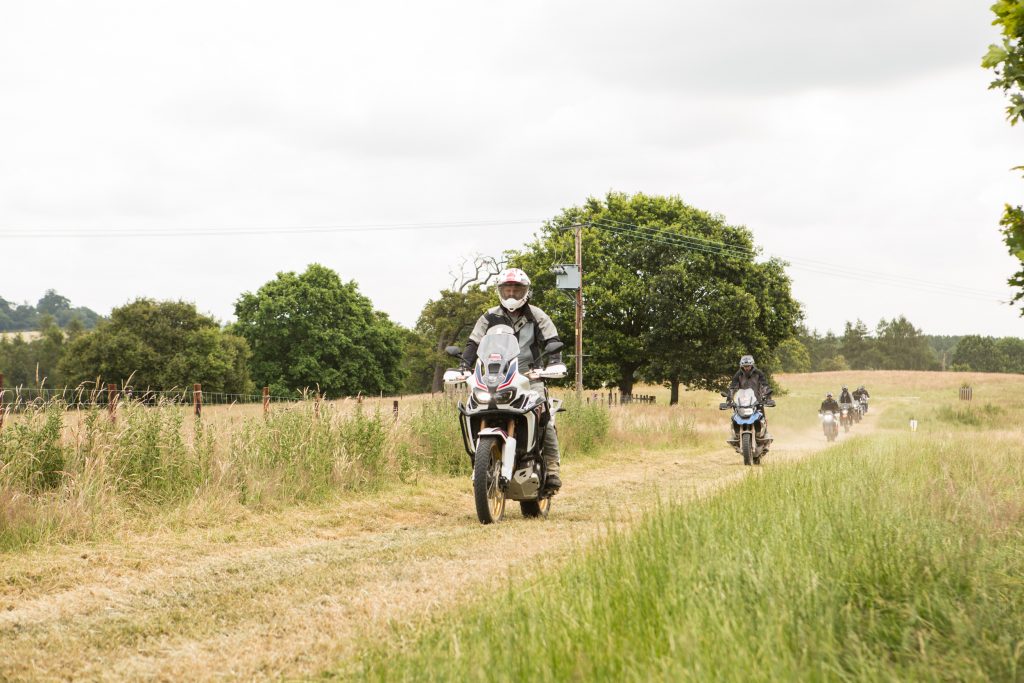 There'll be plenty of fun to be had in the festival grounds throughout the weekend, but it wouldn't be a proper Adventure Bike Rider Festival without ride-outs.
The festival's location on the edge of the Cotswolds Area of Outstanding Natural Beauty means you're in for a real treat. Think rolling hills, woodlands, grasslands and thatched medieval villages. But best of all, the area is riddled with brilliant roads to ride and plenty of green lanes.
Join a group of like-minded bikers and head out into this picturesque corner of the UK for a road ride out, before returning to the festival action. Or, embark on one of the many green lane ride outs catering for novices and experienced riders. These will be led by the Trail Riders Fellowship (TRF) so you know you're in expert hands.
Guest speakers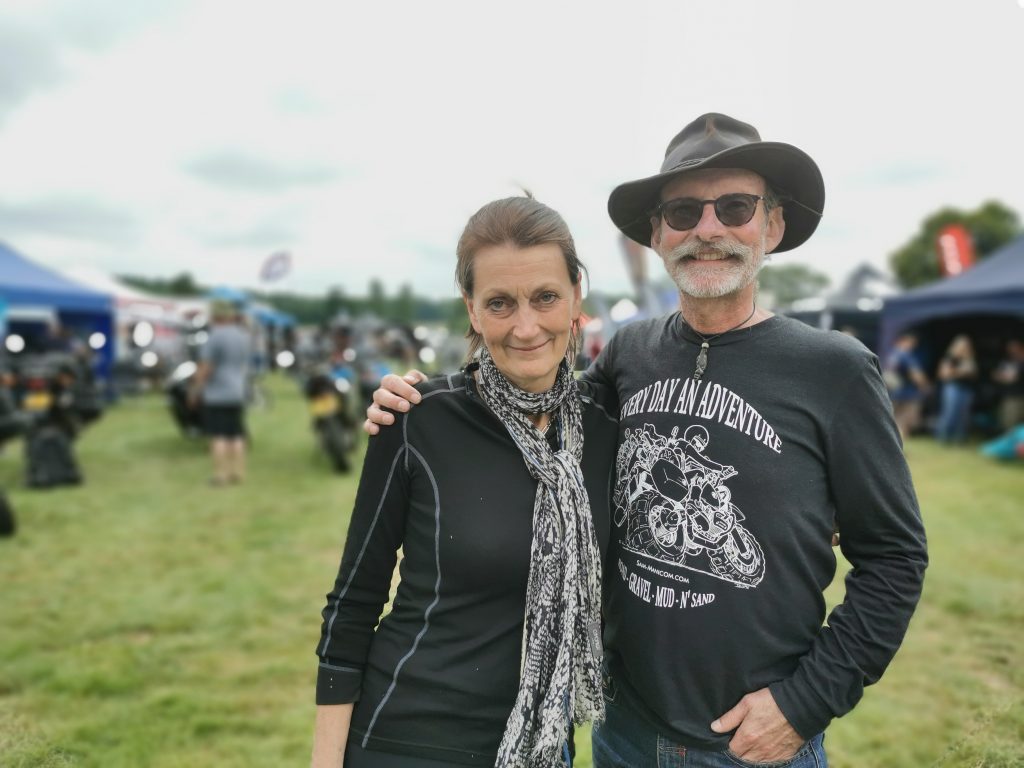 Are you looking for tips from the experts on fulfilling your dream of riding around the world? Or perhaps you're keen to meet some of your adventure biking heroes. You can do both at the Adventure Bike Rider Festival 2021, where you'll have the opportunity to hear from a host of guest speakers from the world of adventure riding.
They'll be telling tales of two-wheeled adventures from every corner of the globe and revealing the secrets of a successful long-distance bike tour. See the full list of speakers at the ABR Festival here.
Festival Village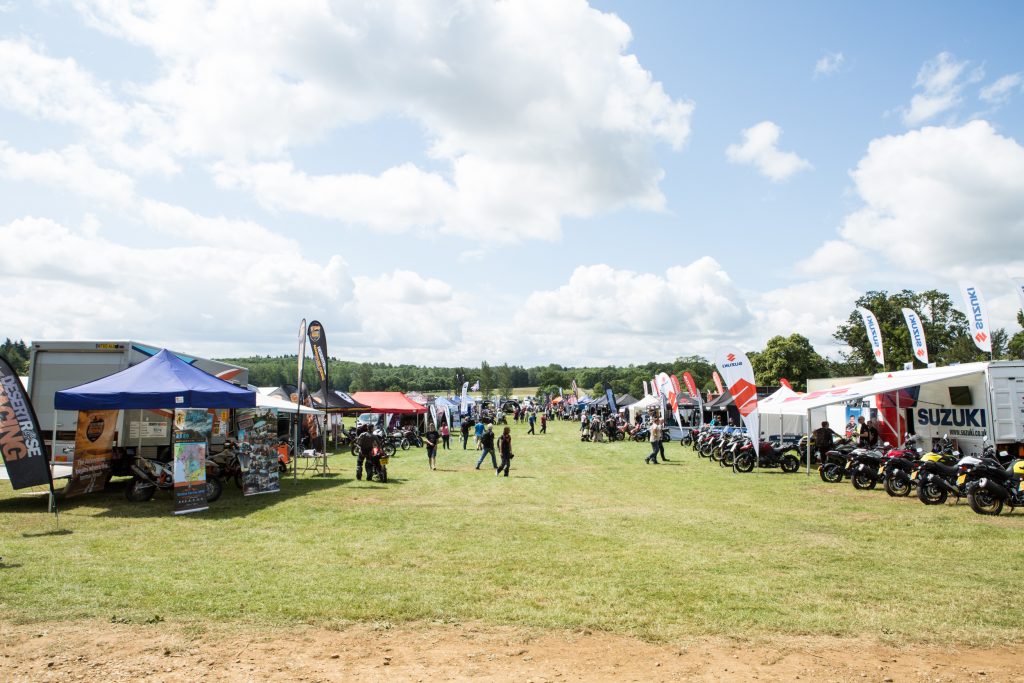 While riding bikes on and off-road is core to the Adventure Bike Rider Festival, we'll also be ensuring there are plenty of attractions taking place to keep you occupied off the bike. Central to this will be the Festival Village which will be a buzzing hub of activity throughout the weekend. 
This will include the Bridgestone bar where you'll be able to grab a few beers with new and old friends and relax as the sun goes. There'll also be plenty of entertainment taking place at the REV'IT! Stage and marquee including live music to help you party the night away.
There'll be a wide selection of trade stands manned by leading brands from the motorcycle industry for those of you who fancy buying new gear and picking up a bargain or two. And, there will be numerous hot food stalls offering tasty meals and snacks all weekend to ensure you can satisfy that appetite worked up riding bikes.
TomTom Rider Slow Adventure Bike Race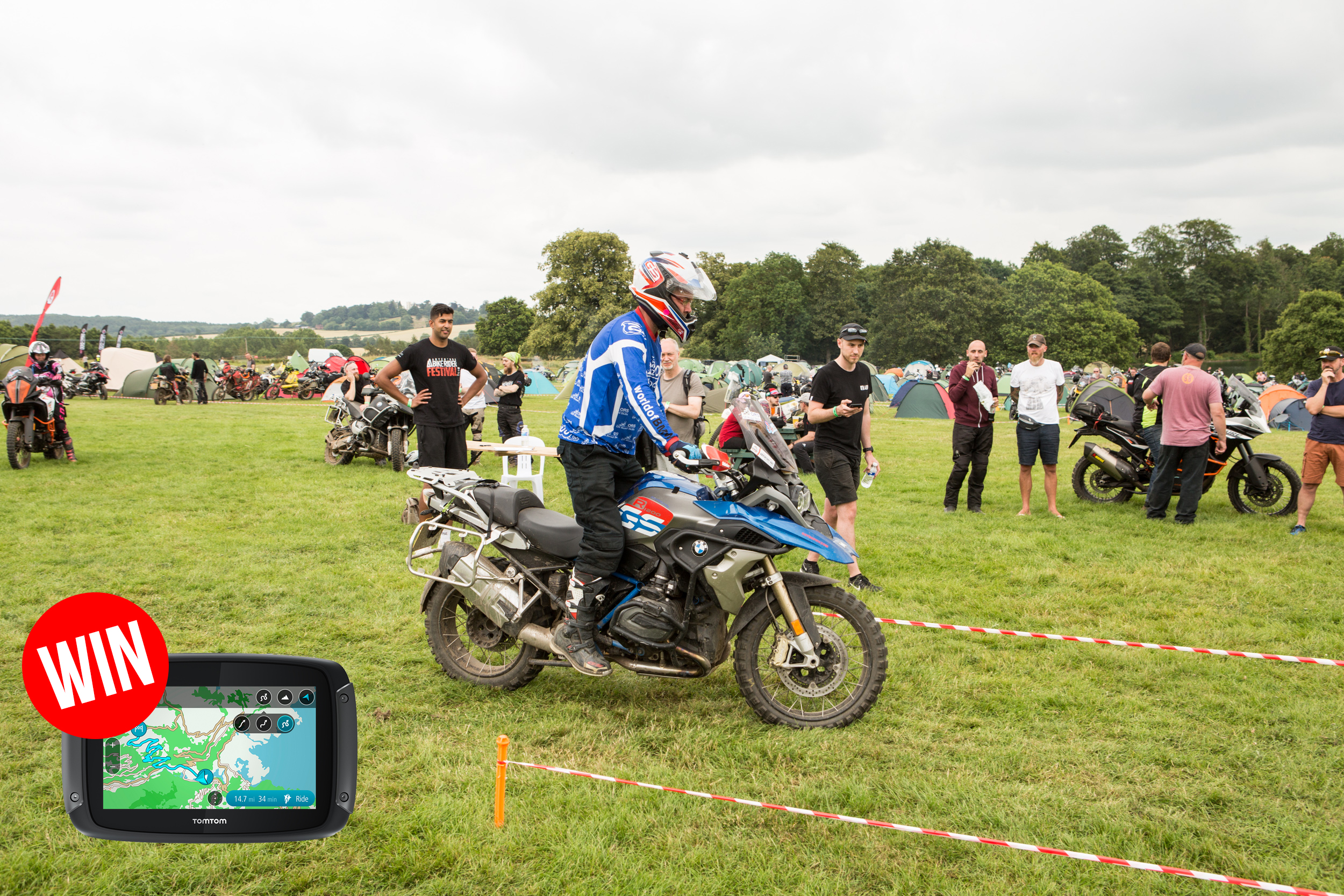 Have you got what it takes to be crowned slowest rider at the festival? 2021's slow adventure bike race is sponsored by TomTom Rider and will once again see bikers put their skill, balance and nerve to the test to find out who can ride the slowest over a set distance. The contest is open to anyone riding an adventure bike, but not dirt or trials bikes.
Adventure Bike Rider Quiz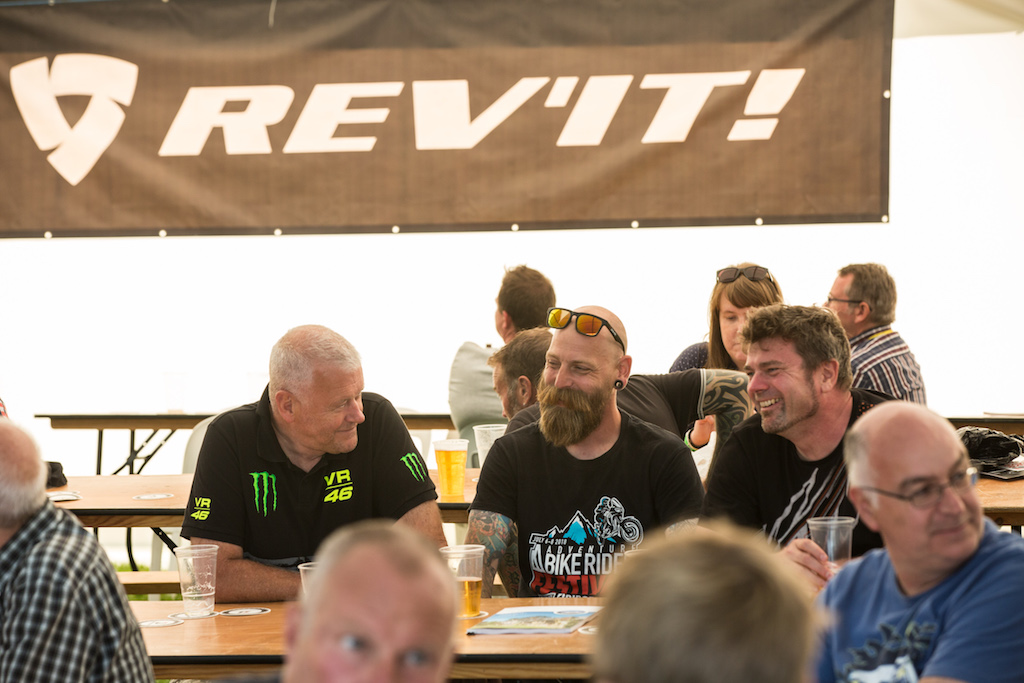 Do you know your Boxer from your Testastretta? Or how about your Furka from your Stelvio? You'll be able to impress your fellow festivalgoers with your knowledge of all things adventure biking by taking part in the Adventure Bike Rider Festival 2021 quiz in the REV'IT! Marquee. Join a team, grab a drink and see if you can win one of the top prizes on offer.
The REV'IT! Boot Wang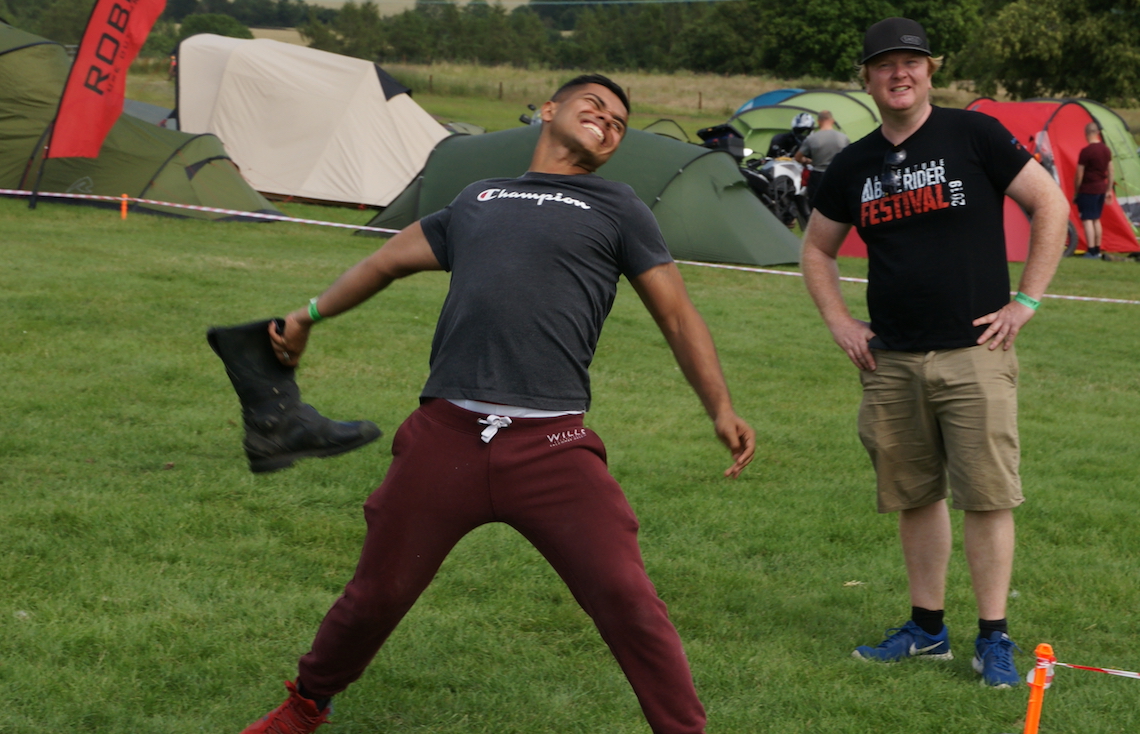 The boot wang has been a popular part of the Adventure Bike Rider Festival since day one. The rules are simple – throw a motorcycle boot further than anyone else to win and be crowned the festival's biggest wanger. As you can imagine, there will be plenty of cheers and howls of laughter as crowds gather to see who will be crowned champion. REV'IT! has kindly sponsored 2021's event and will provide the winner with a brand-new pair of motorcycle boots. It's time to get practicing.
Bridgestone Motorcycle Rodeo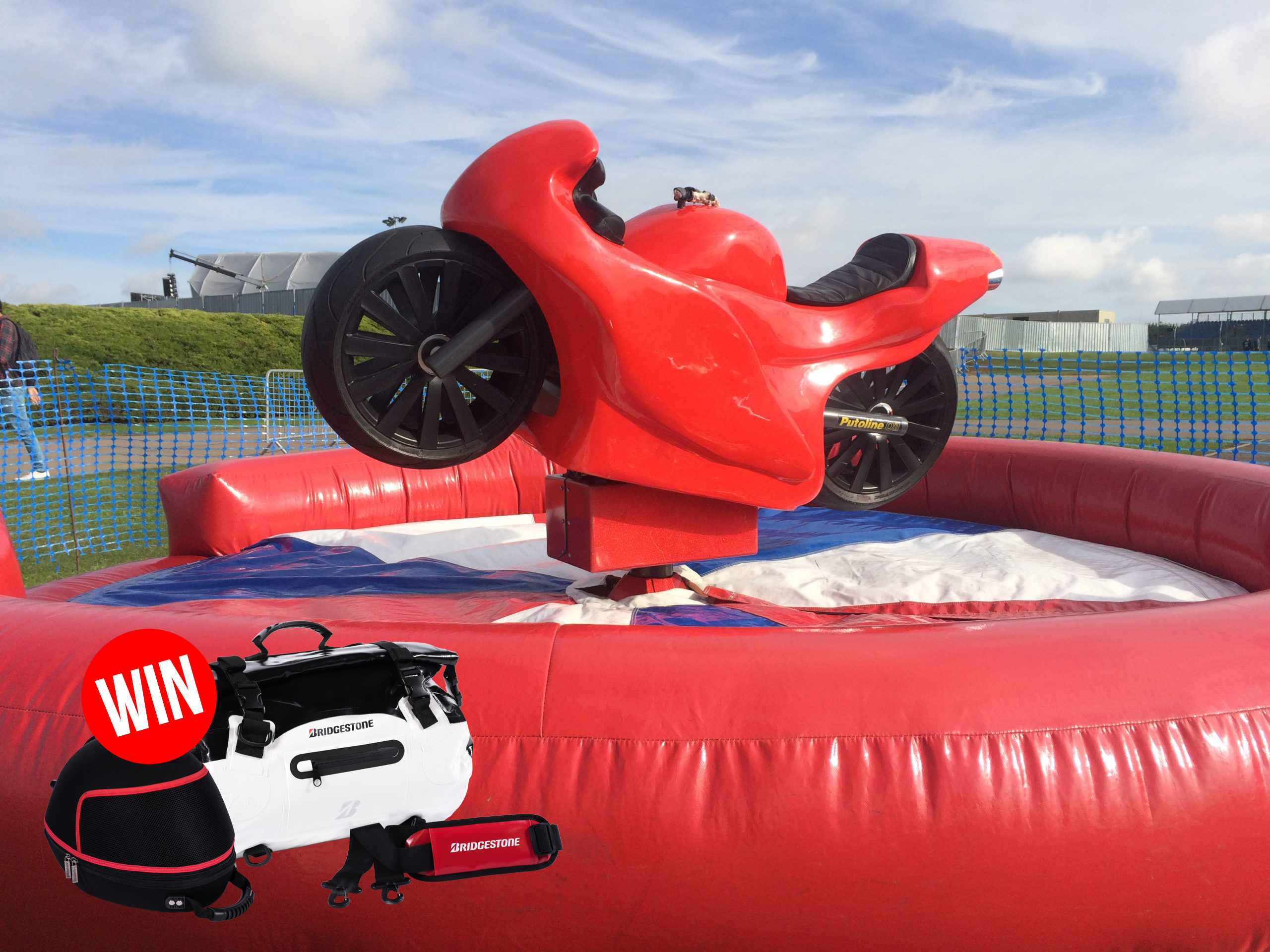 You may have spent the day riding the adventure trail and road-testing the latest adventure bikes, but the action doesn't stop there. We've got a giant motorcycle rodeo for you to test your mettle on. It's a bit like a mechanical bull but shaped like a motorcycle.
You'll pull wheelies and lean into hairpin turns, gently at first, but then the pace quickens as the bike attempts to throw you off onto the inflatable air bed below. Cling on for as long as you can to show you've got what it takes to conquer the Motorcycle Rodeo.
World-class off-road riding tuition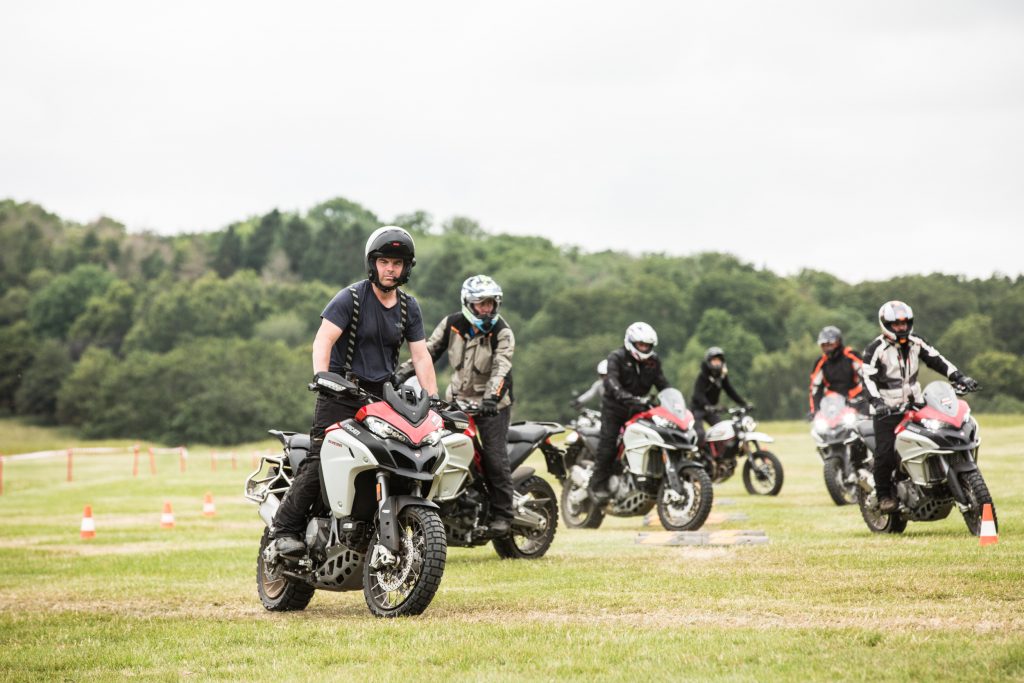 Whether you prefer your adventures on the road or along green lanes, learning to ride off-road is a fantastic way to improve your riding skills. At the Adventure Bike Rider Festival you'll be able to learn from some of the world's leading motorcycle instructors. And best of all, lessons are free once you've paid for your festival ticket.
Adventure Travel Film Festival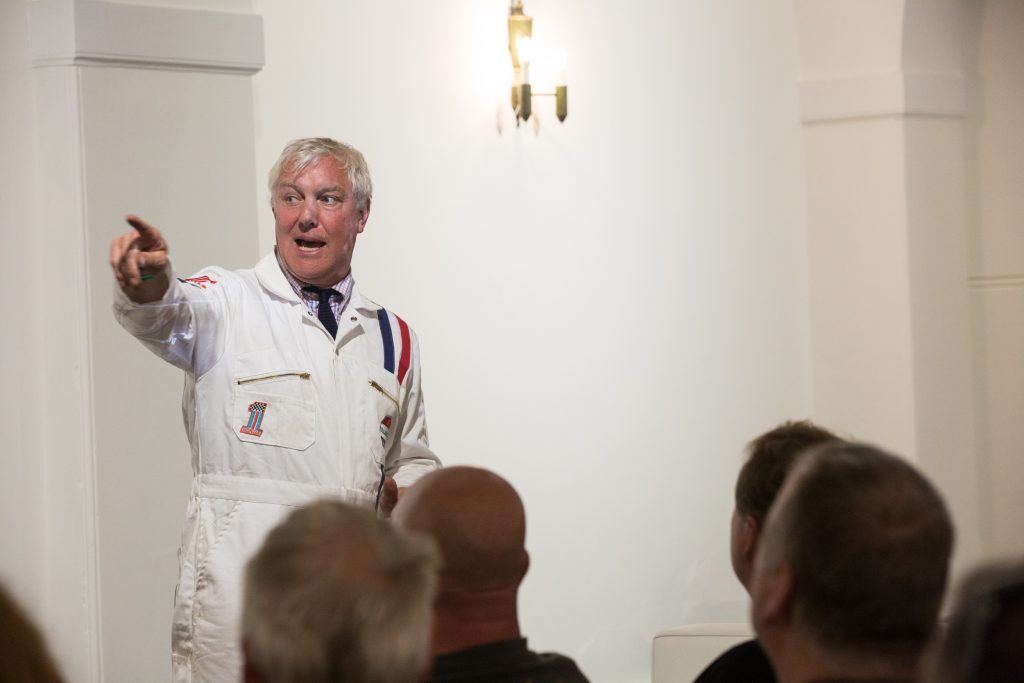 Motorcycling legend Austin Vince will once again bring his popular Adventure Travel Film Festival to Ragley Hall, where he'll showcase the best films and documentaries from the adventure motorcycling world.
Austin cemented his position in the annals of adventure biking history when he and a group of friends filmed themselves riding around the world. The resulting Mondo Enduro documentary proved a hit long before Ewan and Charley set off on the Long Way Round. See the schedule of films at the ABR Festival here.
Bridgestone Bar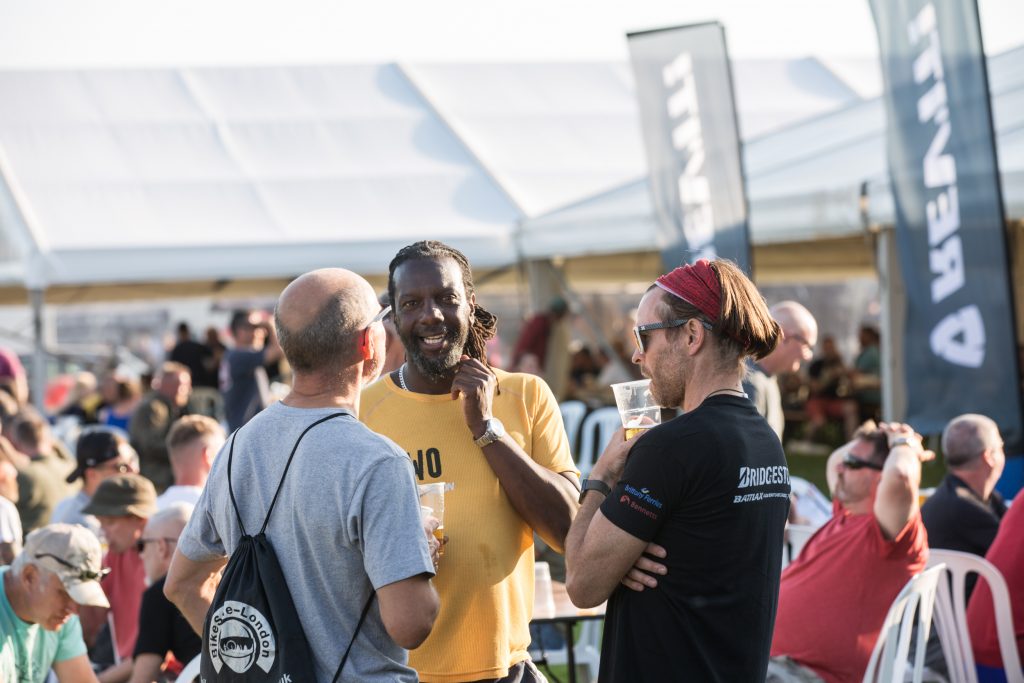 After a day of riding the trails, get yourself over to the Bridgestone Bar to relax over a couple of drinks with new and old friends, in the magnificent surroundings of the Ragley Hall Estate. We've sourced the finest local beer, ale and cider from Warwickshire brewery Purity, and there'll also be a gin and prosecco bar to quench your thirst.
Muc-off bike wash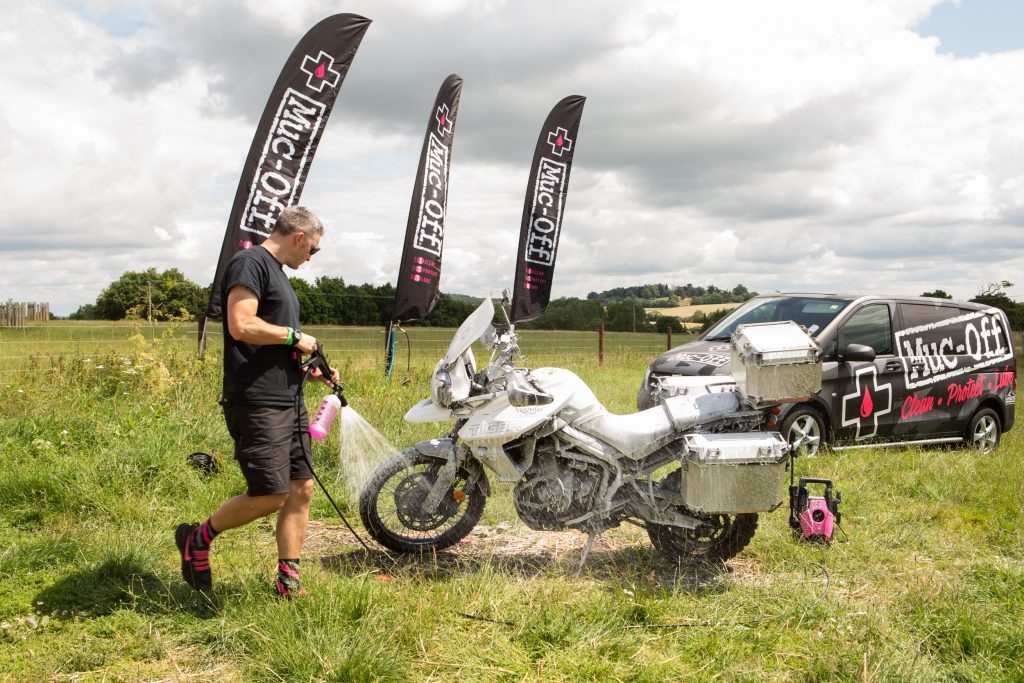 Leave the ABR Festival with a sparkling bike thanks to the good folks at Muc-Off who'll be providing free bike washes through the event. They'll be using the Muc-Off Pressure Washer which has been specifically designed to be safe for use on motorcycles.
IAM RoadSmart sessions
Coventry and Warwickshire Advanced Motorcyclists (CWAM) will be offering one-hour, on-road, one-to-one riding assessments for free during the festival. You won't be judged but, if necessary, you'll be offered advice on how to progress safely. Safe does not necessarily mean slow when good observations, competent bike control and reading the road ahead are combined. CWAM is affiliated with IAM RoadSmart, the national road safety charity.
Bike Safe
Warwickshire Police's Off-Road Motorcycle and Roads Policing Motorcycle Team will be on hand throughout the festival to offer hints, tips, help and advice on riding safely on and off road. Officers from the team will also be giving assessed rides with advice on how to improve your riding skills.
Adventure Bike Rider Photo of the Year
Enjoy a stunning travel photography exhibition featuring the finalists in the Adventure Bike Rider Photo of the Year competition. You'll also be able to cast your vote and find out which image is chosen as ABR Photo of the Year.
Yoga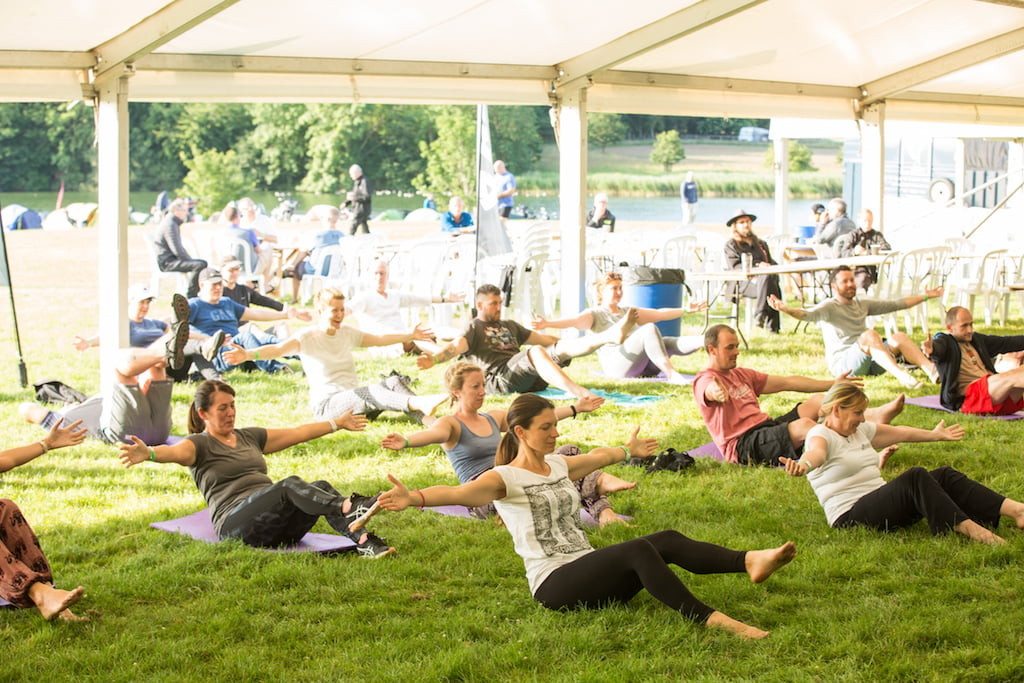 In 2019, we introduced morning yoga sessions at the festival, held in the REV'IT! Marquee to help festival-goers limber up for a day biking action. The sessions proved popular, so much so that yoga will be returning in 2021.
Inch Perfect trials riding taster sessions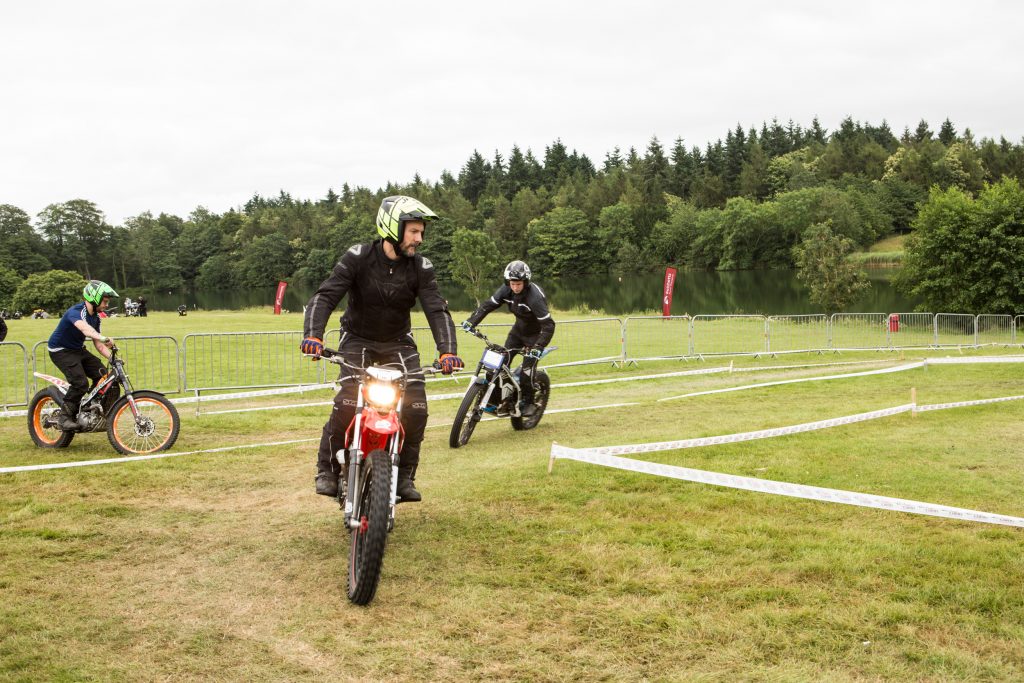 If you've ever fancied having a go at motorcycle trials, the Adventure Bike Rider Festival will be the perfect place to do it. Inch Perfect Trials will be running taster sessions throughout the weekend to help you unleash your inner Dougie Lampkin.
Learning trials techniques, including balance and bike control, is a fantastic way to improve your riding skills on and off road.
Little London Enduro Course
While we live by the mantra that adventures can be had on or off road, festival-goers who want to try out their bikes on rougher terrain will have free access to the Little London Enduro Park.
There will be no racing on the two courses, with the main focus being on letting you have fun and master your riding skills. So, even if it's your first time on an enduro course, it will be the perfect opportunity to enjoy riding off-road in a relaxed environment.
The Harley-Davidson Campfire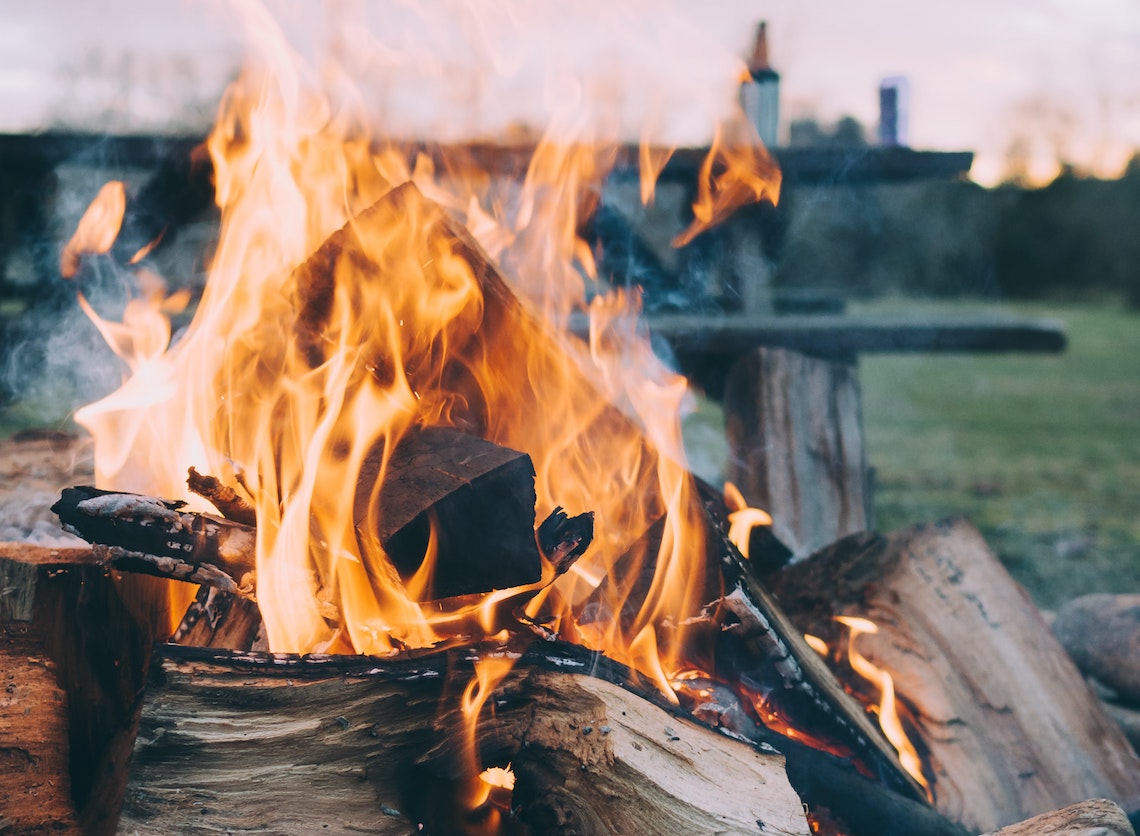 Do you fancy having a chat around a campfire with RTW travellers, motorcycle authors, and the riders you follow on Instagram? Then head over to the Campfire Tipi at this year's festival to swap stories and discuss all things motorcycling and travel. It's as informal as you can get. Just pull up a chair and join in.
Masterclasses
Just like the Masterclass section in Adventure Bike Rider magazine, there'll be a series of Masterclasses taking place throughout the festival to help you prepare for your next adventure. Among the experts offering advice will be RTW rider and published author Lisa Thomas who'll be talking about Dirty Dining on the road, TomTom will delve deep into the art of route planning, and Moto Freight will explain the dos and don'ts of shipping your bike abroad.
Authors' Tent
You'll be able to meet some of the best-known authors from the world of adventure biking, talk about their travels and pick up hints and tips for your next trip in the Author's Tent. Adventurer's including Elspeth Beard and Sam Manicom will be among those signing copies of their books so make sure you drop by and say hello.
Live Music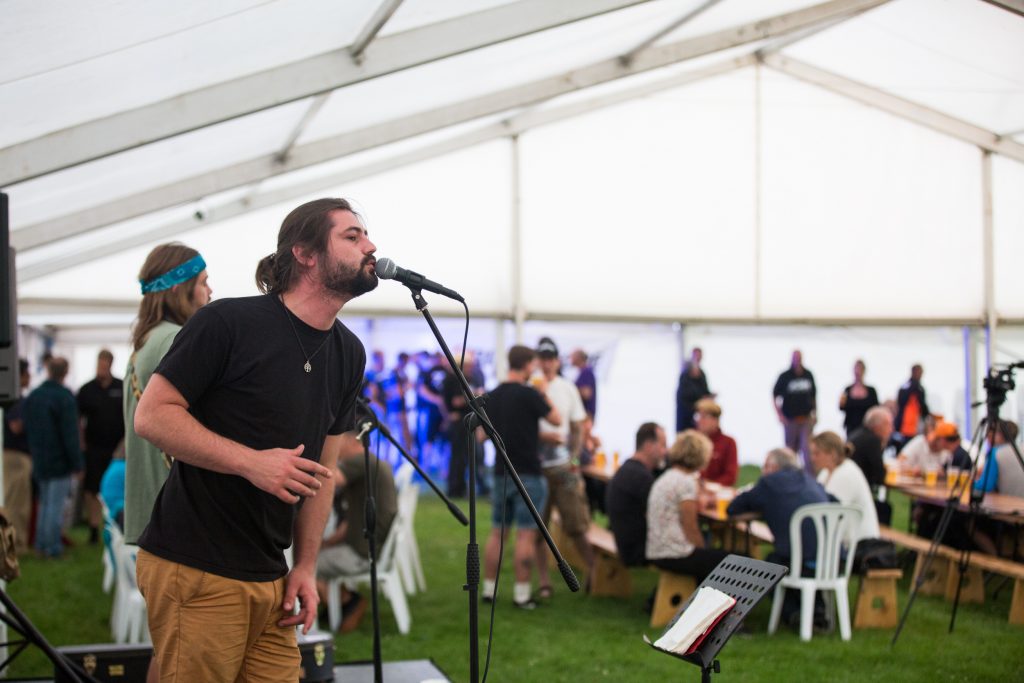 Once again, we've lined-up a selection of brilliant live bands to soundtrack your festival. We've got the Texan Peacocks, Wired, Hansel Brothers, and Jay and Eli, who'll be playing in the REV'IT! Marquee from late afternoon through to 11pm.
Street Food Market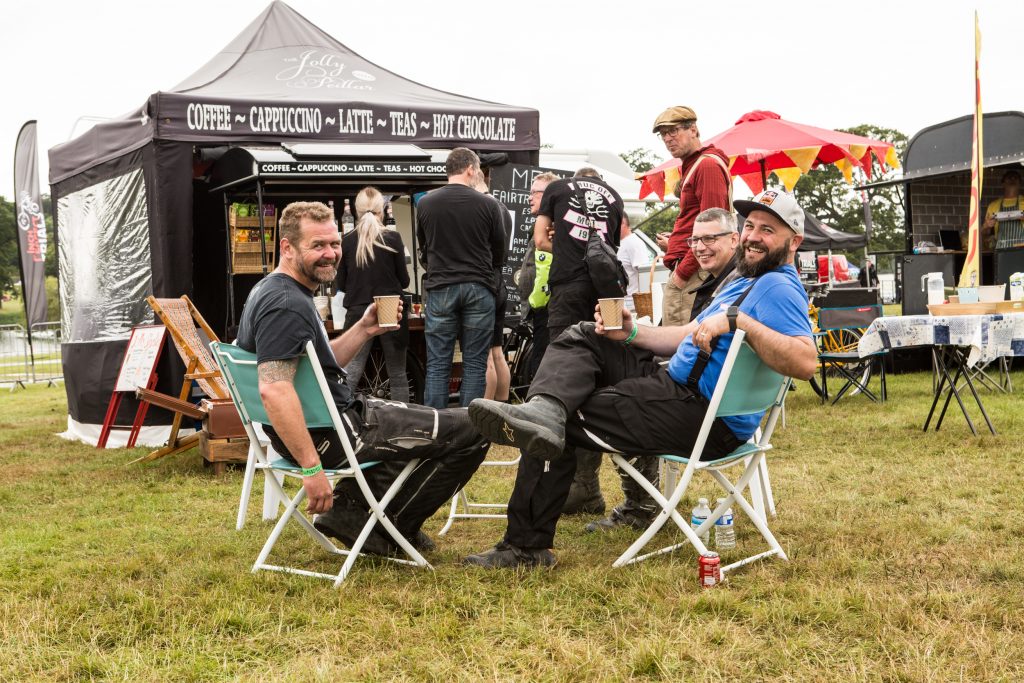 Three days of adventure biking action is sure to work up an appetite, so the Street Food Market will be the perfect place to pick up a delicious breakfast, lunch and dinner with new and old friends. There'll be a wide selection of stalls to cater for all tastes.
Camping, glamping, and campervans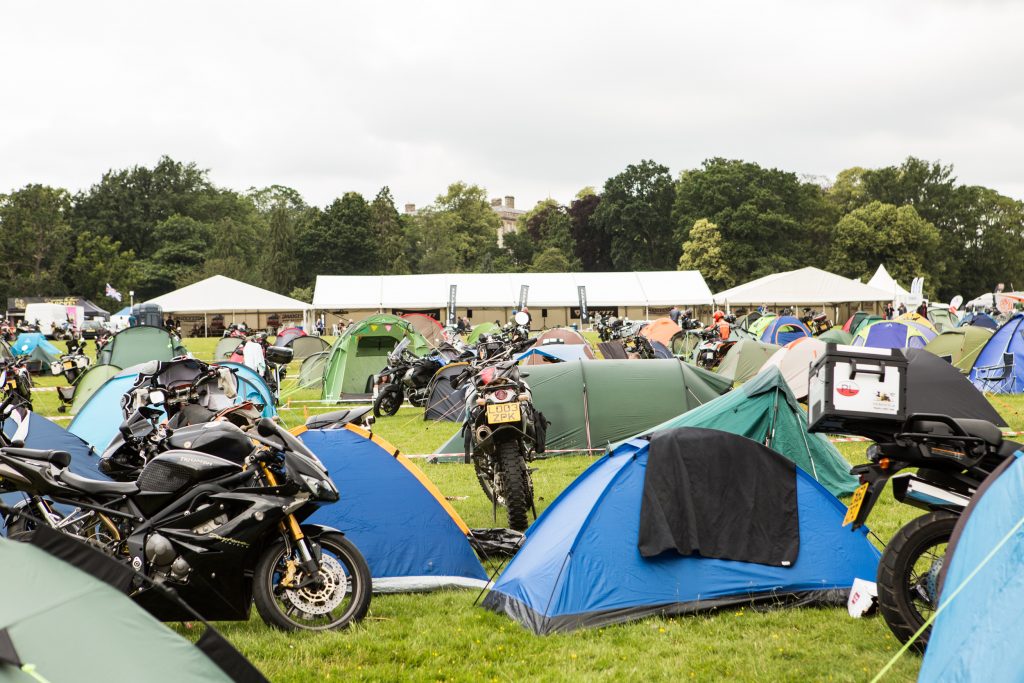 Whether you like to camp, glamp or spend your nights under the stars in a campervan, you're guaranteed beautiful surroundings in which to have a well-earned rest at the Adventure Bike Rider Festival.
If you don't fancy brining your own tent, or simply want to treat yourself and your better half, there's the option to book a glamping tipi or Camper King VW campervan to make the weekend that extra bit special.
You can also bring a motorhome to set up camp in for the weekend, although there is an extra charge to do so.
Find out more about booking glamping here.
More hot showers and plenty of posh toilets
We know how important high-quality facilities are in helping you enjoy the festival experience, so this year we'll have even more hot showers to help you freshen up after a day of biking action. There will also plenty of posh toilets for you to use that will be kept clean by a team of cleaners working throughout the weekend.