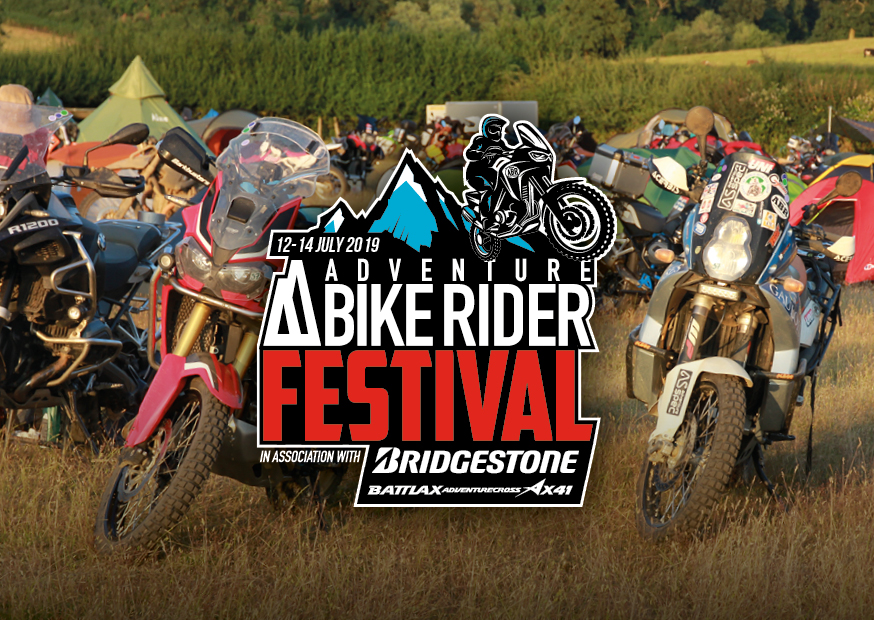 Disclaimer and Important Information for Adventure Bike Rider Festival 2019
PLEASE READ PRIOR TO ATTENDANCE
Whilst our festival is all about enjoying yourself, having a good time with friends, there is the boring stuff we have to go through with you and health and safety at the event has to be our first priority. Whether that is relaxing by your tents, using the on site facilities or testing your skills on your bike we want to help ensure your safety and the safety of everyone at the event. Please read the below in full before attending the event and any of the activities you may wish to pursue over the weekend.
GENERAL ON SITE:
DISCLAIMER:
Motorcycling is an inherently dangerous activity and the chances of damage to your bike, yourself or someone else is high. By turning up to our awesome event on your bike and participating in the riding on site or off site you will be at risk or harm. But you already know this I am sure. If you are not prepared to take these risks then we suggest you stay in bed, get Netflix up and have a duvet day. If you understand these risks and are fully prepared to behave sensibly with them in mind, we'd love to see you at the event.
The boring bit..
By  attending the event you hereby agree to comply with all of our terms and conditions of Adventurize Media, our sponsors, vendors, volunteers and anybody else in attendance of Adventure Bike Rider festival 2019 which are stated below.
Attendees assume all risk and danger incidental to attendance of this event (in any capacity) and release the owners and anybody working for Adventurize Media, Adventure Bike Rider and their close corporations, employees, suppliers, sponsors, vendors or representatives from any and all liabilities, damages, costs and expenses arising from any cause whatsoever. This includes but is not limited to any damage, theft or loss of property or earnings, as well as any death or injury or damage to any person within the premises of Ragley Hall before, during or after the festival. The organisers can also not be held responsible for poor weather, water or power interruptions, the failure of artists to perform, or any other unforeseen circumstances that may occur. Right of admission is reserved.
IMPORTANT INFORMATION:
Persons younger than 18 will only be allowed into the festival if they are under parental supervision.
Anybody found breaking the law regards drink driving limits will be reported to the police immediately and ejected from the site with no refund or transfer.
Young children and persons under the age of 16 should be supervised at all times.
No car boot music, Vuvuzelas, S-Club 7 or sirens are allowed in the festival site.  Please be courteous and considerate to other festival-goers and don't forget there is a 12 midnight noise curfew enforced using common sense. Personal music players near your tent is fine.
Gas and multi-fuel cooking equipment is permitted throughout but naturally fuelled open fires are not. We will have official fires with enough space for all. Be alert at all times and if you see any unattended fires, please put them out or call the nearest marshal.
Please don't block thoroughfares or emergency vehicle access, especially in the festival campsite.
Please respect the environment by disposing of rubbish and leaving the festival site the way you found it.
Please be respectful of any wild animals you may encounter on site. This is their home, not yours.
Motorcycles and any other vehicles will be subject to a 5mph limit whilst on site, and there is strict no racing policy whist using the on-site off-road trials . Anyone found to be breaking these limits or ignoring the taped bike riding areas marked  will be ejected from the festival with no refunds or transfers.
Please safeguard all valuables (gas appliances, cameras, motorcycles etc) when away from your camp area. Any incidents should immediately be reported to marshals.
No firearms, nuclear weapons, WMD's,  illegal substances, violent, offensive or dangerous behaviour, unauthorised solicitations, sampling or giveaways will be tolerated at Adventure Bike Rider Festival and offenders will be dealt with by the necessary authorities.
For logistical reasons, there are unfortunately no ATM facilities or electrical points at Adventure Bike Rider Festival, so please make sure you bring enough cash with you and any charging units you may need. Alternatively you can make use of the ATMs and supermarkets in Alcester.
24-hour medical assistance will be available on-site.
GREEN LANE AND ROAD RIDE OUTS:
Adventure Bike Rider are hugely grateful to the TRF for helping out at Adventure Bike Rider Festive 2019 by leading the Green Lane and Road Ride outs thought the festival weekend.
To join a green lane rideout, visit the TRF stand at the Festival (stand T61) where you'll be able to book on the day. Before booking your space or participating in any of these activities you must have read the information provided in the links below in full. By attending the event you hereby agree to have full knowledge of your responsibly whilst on your machine, and that any injury and or death, and any damage, lose or thief that may occur during these activities – the rider will indemnify the event organisers including TRF's voluntary participation, from any claim connected with the participant's riding.
By attending the event you also hereby agree that you are aware of the risks of riding and that you are volunteering to participate in a hazardous activity.
You will be solely responsible for your safety and obeying the laws of the land whilst participating in these activities and any other activities you may participate in whilst at Adventure Bike Rider Festive 2019.
Please read the information provided in the links below in full prior to your attendance.
The TRF website – http://www.trf.org.uk/where-to-ride/
The TRF Code of Conduct – http://www.trf.org.uk/portfolio-item/what-about-other-countryside-users/
The TRF brief for beginners  – http://www.trf.org.uk/a-beginners-guide-to-the-trf/