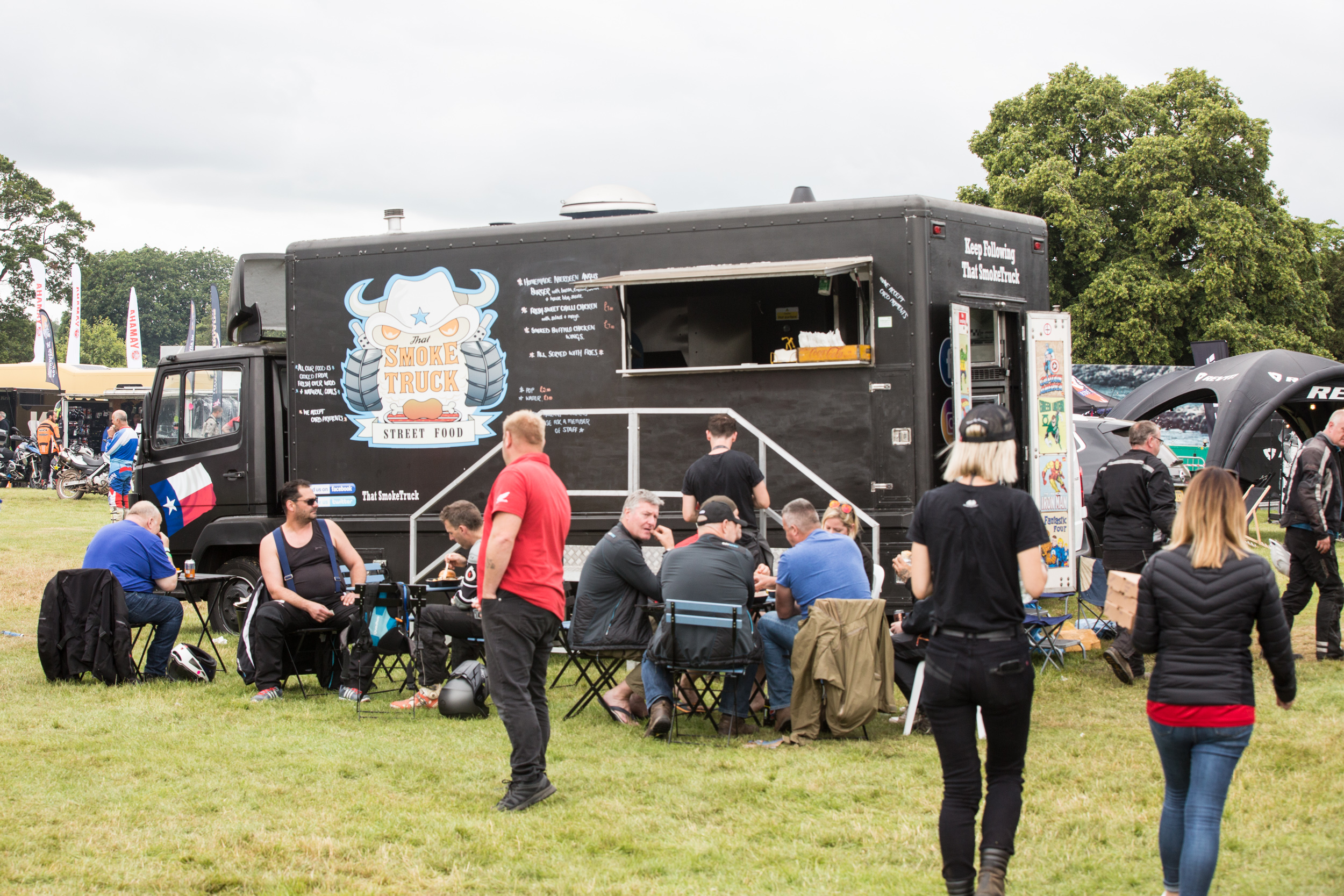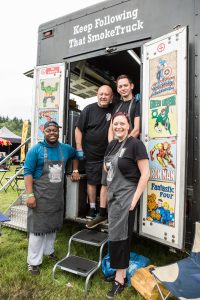 That Smoke Truck
'Smokey' is our fully self-contained smokin' truck, we have everything onboard to produce excellent Texas style smoked Pork, Beef and Fish menu items.
'ThatSmokeTruck' has a fully licensed bar, enabling us to serve Texan Beers and USA Wines, like Lone Star, etc
The Smoke Truck team are a collection of SuperHeroes each with special powers: The Smoker (Wayne) is our Smokin' expert in charge of flavour, The Cicerone (Nicky) is our fully licensed bar keep expert in Texan Beers and Wines and The Sauce our expert in sauces and dips.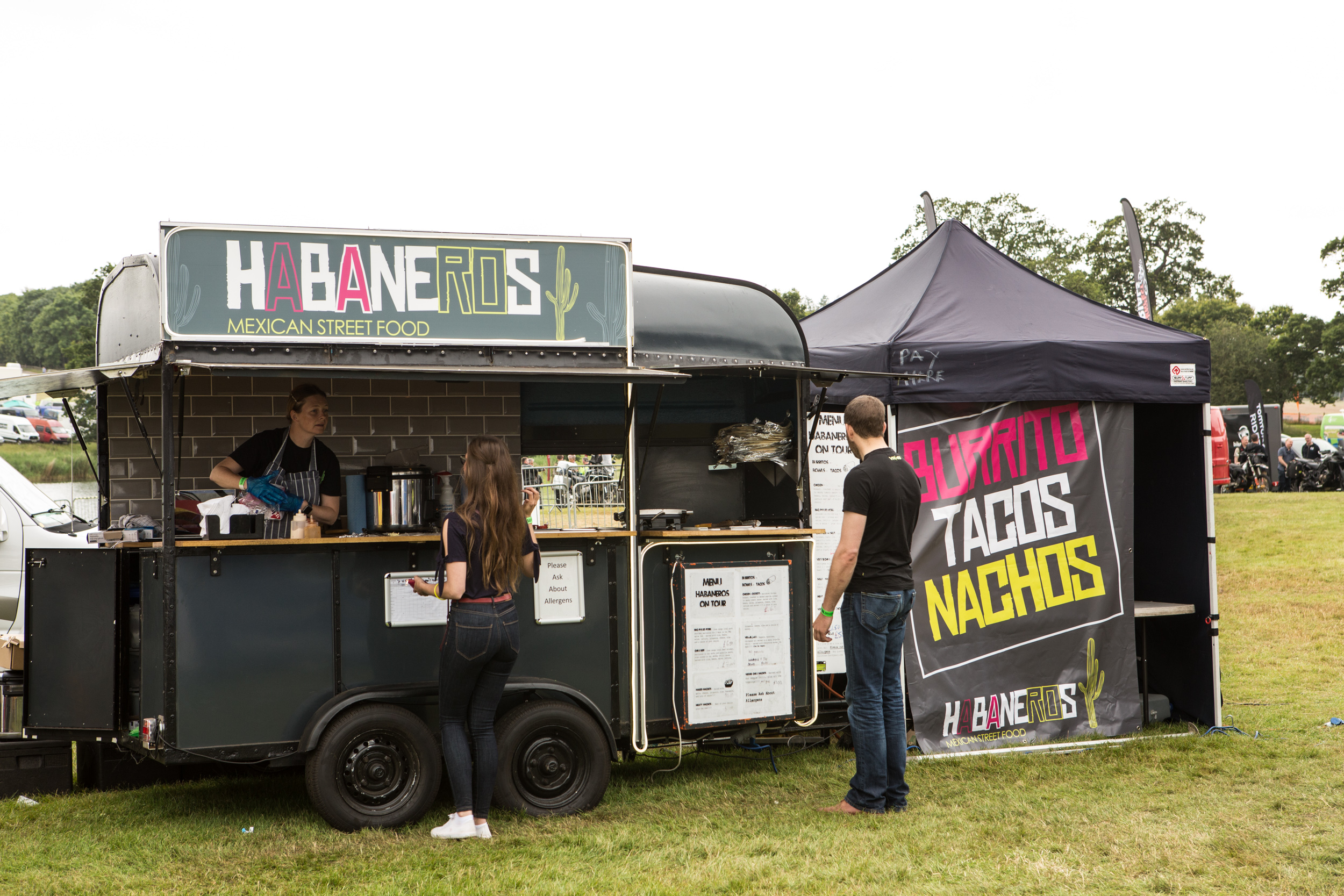 Habaneros
Habaneros are a new business providing ethical, healthy, fresh and quality Mexican street food.
All of our food is prepared from fresh ingredients (no nasty preservatives or additives), ethically sourced (where possible local produce) and cooked fresh every day. Our meats are supplied from a local farm (19gales) who only use free range meats, which delivers the best natural flavours for your food.
All of our sauces are homemade using chilli's that have been imported from Mexico, but then combined with local produce to deliver our great flavours.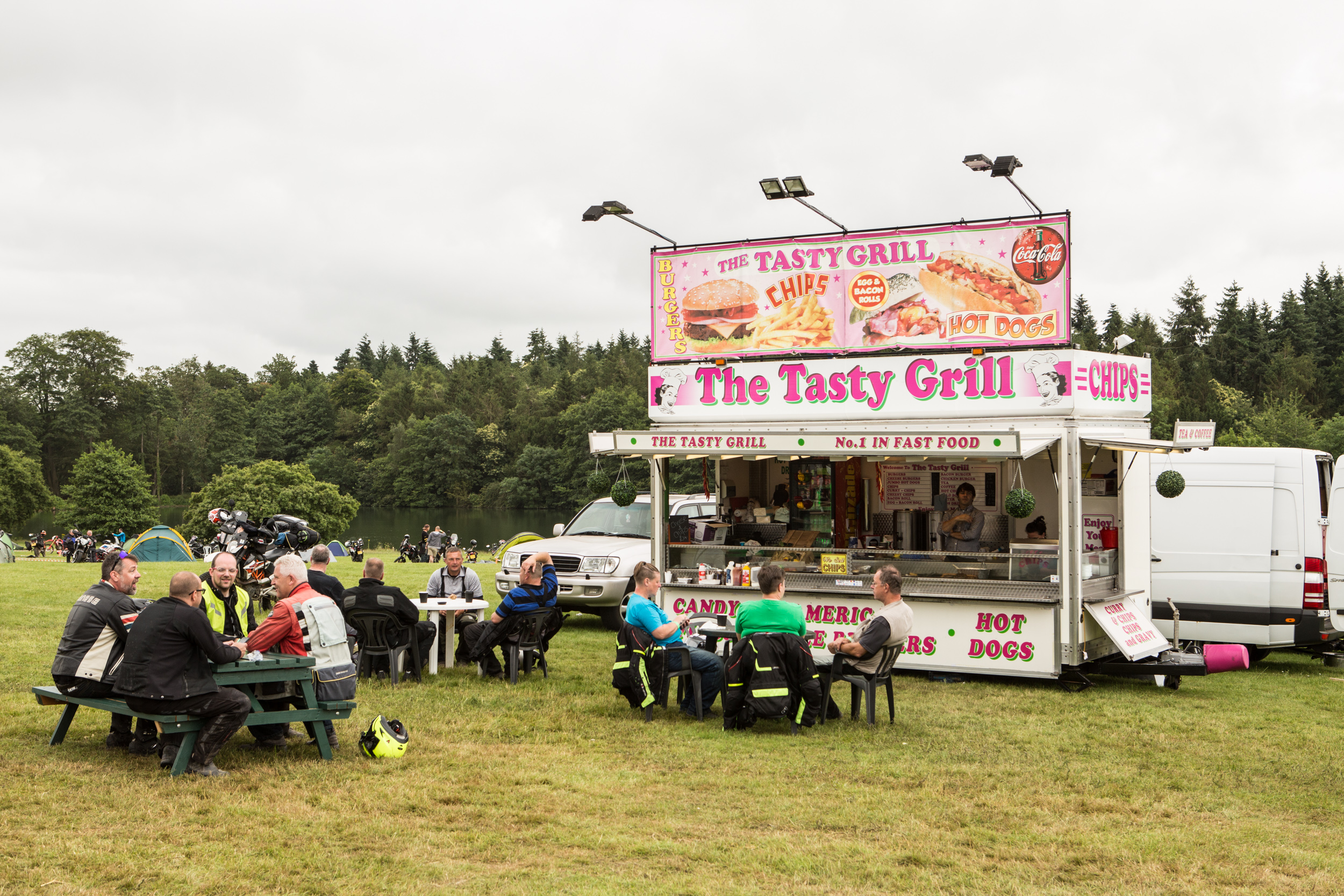 The Tasty Grill – burgers and noodle bar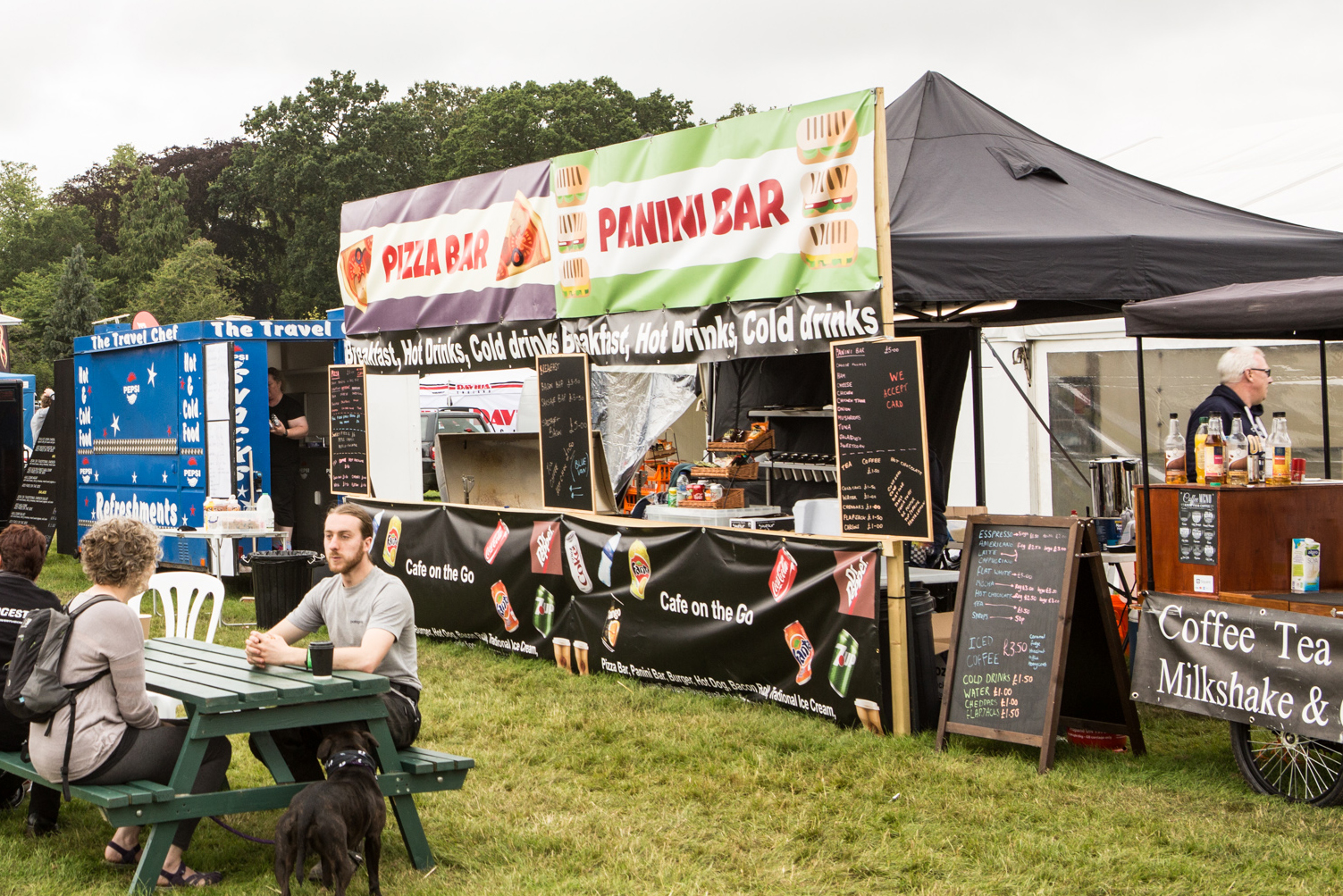 Café on the Go – pizza and panini
We are Cafe on the Go a central England multi devise supplier to events, parties, festivals. With many years combined catering experience we provide an excellent quality selection of products and services, All of our units carry 5 star Health and Hygiene certificates. We can provide multiple devices to events making us a one stop caterer.
Our units are all very presentable and we always allow plenty of time to set up in order to offer the very best possible service to our customers.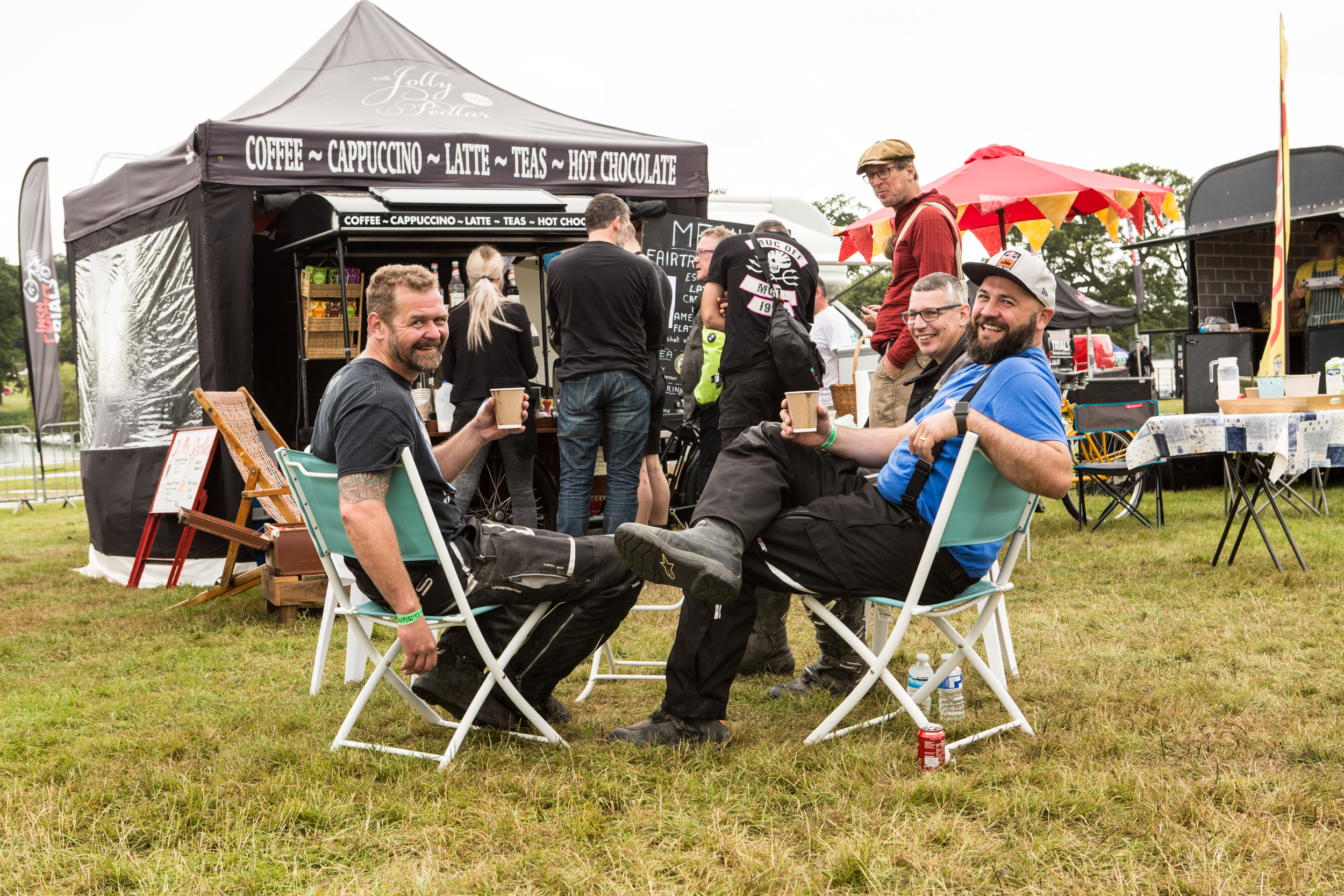 The Jolly Pedlar – coffee
Jolly pedlar, bringing you specialist coffees, A selection of teas , Belgium hot chocolate , jolly shakes, pink gin cocktails And giant muffins served all from my bike.

SIFT
Sweet, Indulgent French Toast. Brioche dipped in custard and lightly fried, then topped with some sinful, yummy treats including honey from our own bees, Belgian chocolate and seasonal fruit.
http://www.thejabberwocky.co.uk/sift-dessert-french-toast/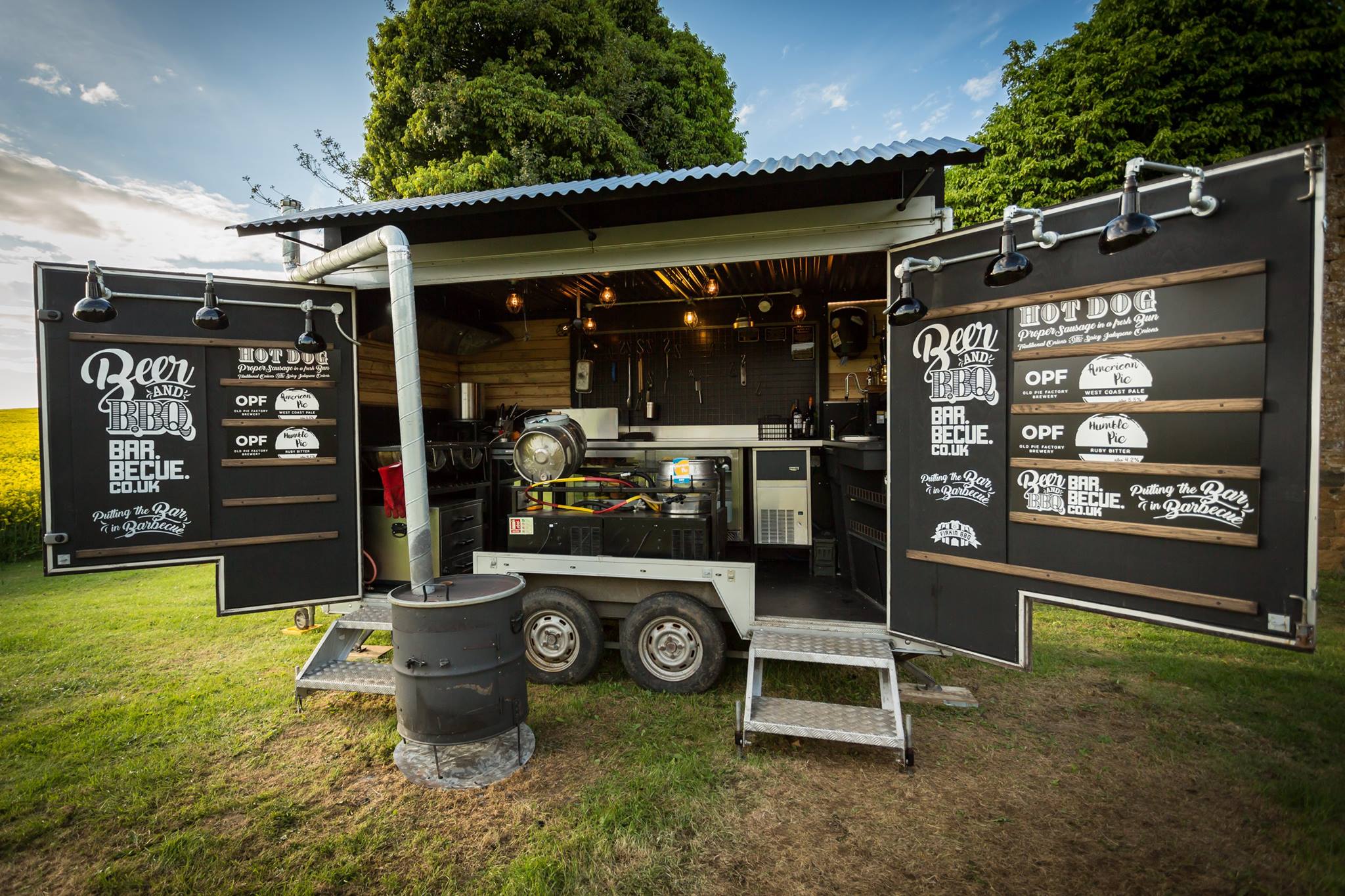 Firkin BBQ
Introducing bar.becue…
A Bar & BBQ Kitchen combined in a single trailer.
Providing perfectly chilled drinks from one side, "Bar" and tasty BBQ food cooked over charcoal on the other side, "Barbecue". Together, they make up Bar.Becue… Putting the bar in barbecue!
Our "bar & barbecue" trailer is open fronted like a stage, adding a sense of theatre & total honesty as the food & drinks are prepared.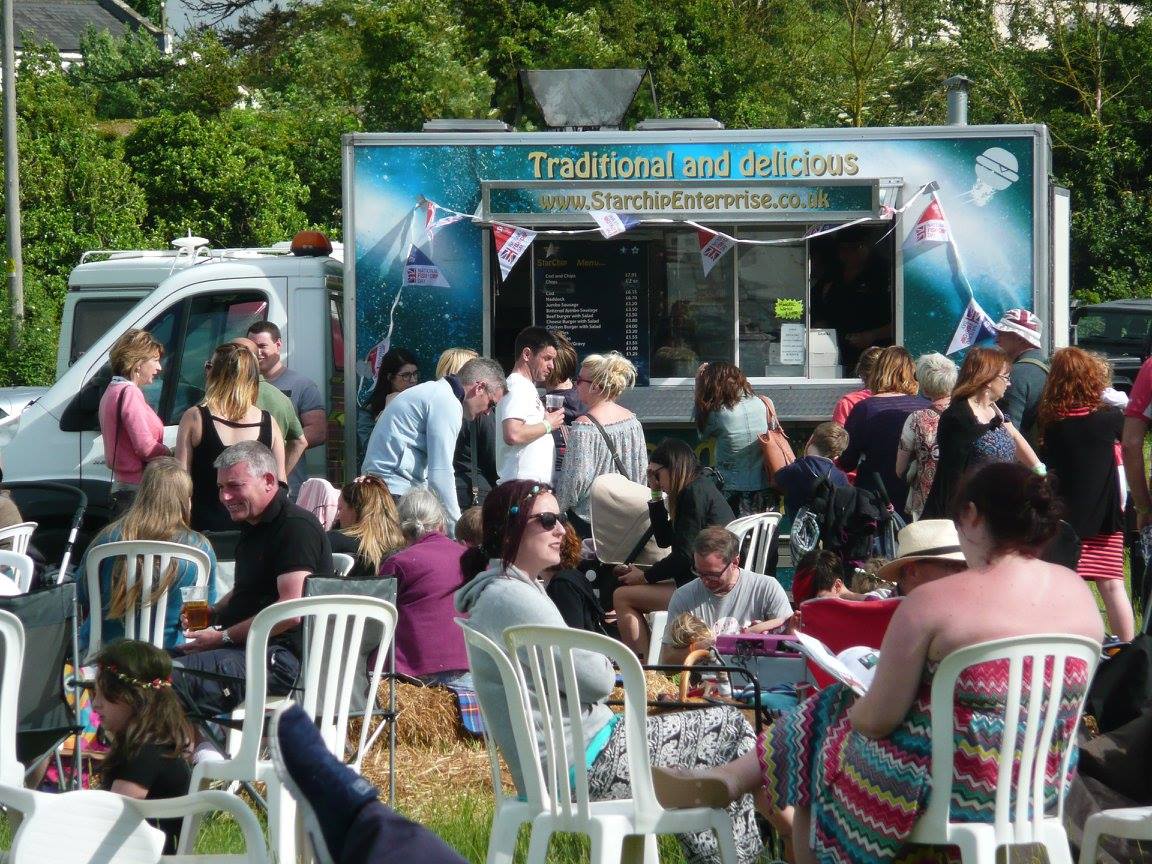 Starchip Enterprise
Enjoy quality fish and chips at the UK's finest fish and chip service.
With a desire for fine cuisine, Starchip Enterprise has been set up with the intention of providing you the customer with the finest fresh fish and chips available today.
All of our produce is sourced from local farms in the Vale. Our meat products from burgers to sausages are finely selected from a highly experienced local butcher, with farm assured traceable potatoes, all cooked in high quality fryers with the highest levels of hygiene so you get the very best taste.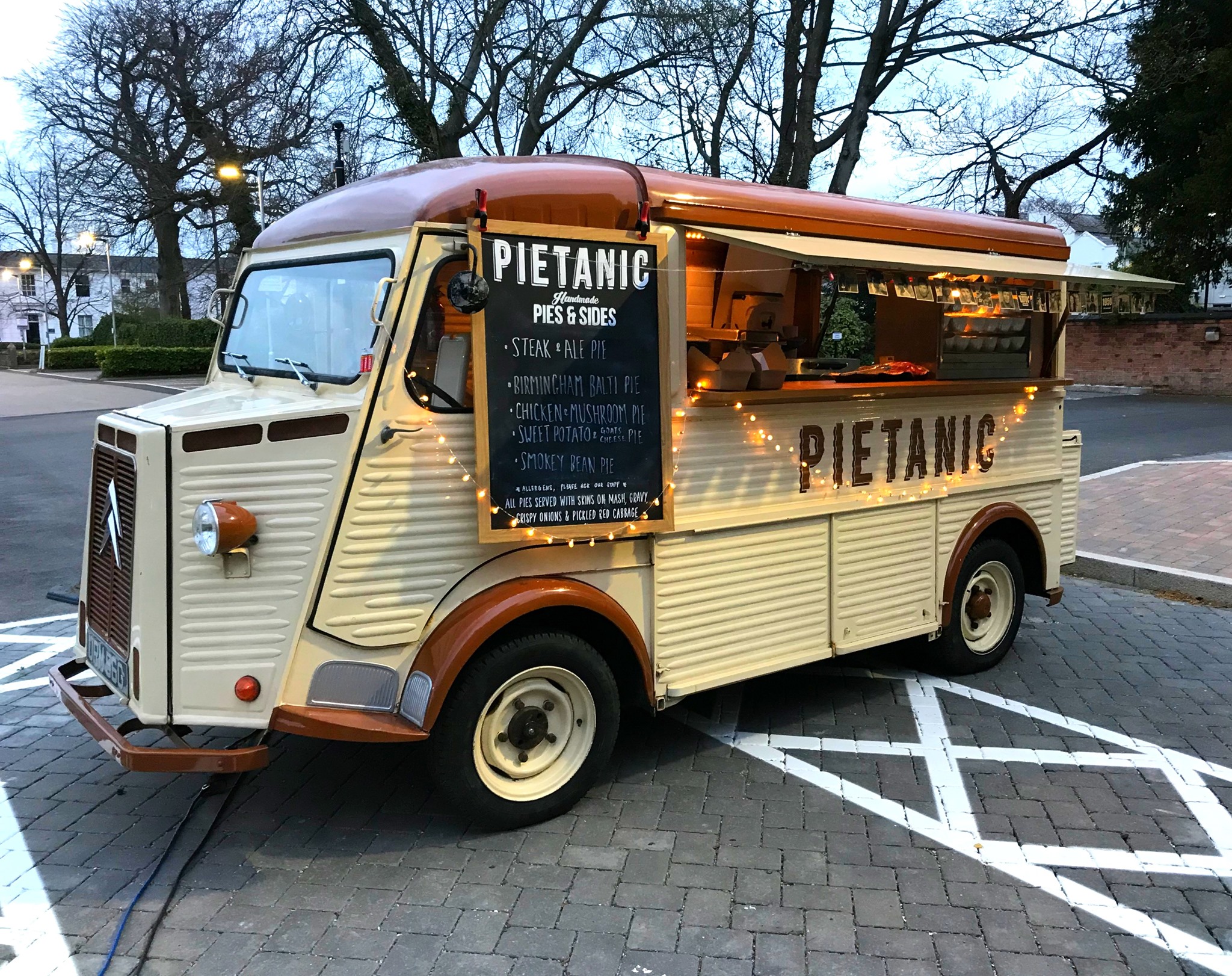 Pietanic
Pietanic was born in 2015 from a passion for the classic British pie and an excitement for the emerging street food scene.
We started by trading a bar tab for a beat up old ice cream van with no engine. One DIY conversion and a lot of pie making later and we were ready for our maiden voyage… After losing a wheel en route and getting towed to the event, we sold out! Feeding over 200 hungry pie lovers. Pietanic was in business.
Claude (our 1969 Citroen H Van) joined the team in 2016. Since then we have travelled all over the UK, catering for over 100 weddings and corporate events along the way.
We believe a pie has endless possibilities and our menu is ever evolving with both seasonality and creativity.
Bacon Cheeseburger Pie anyone?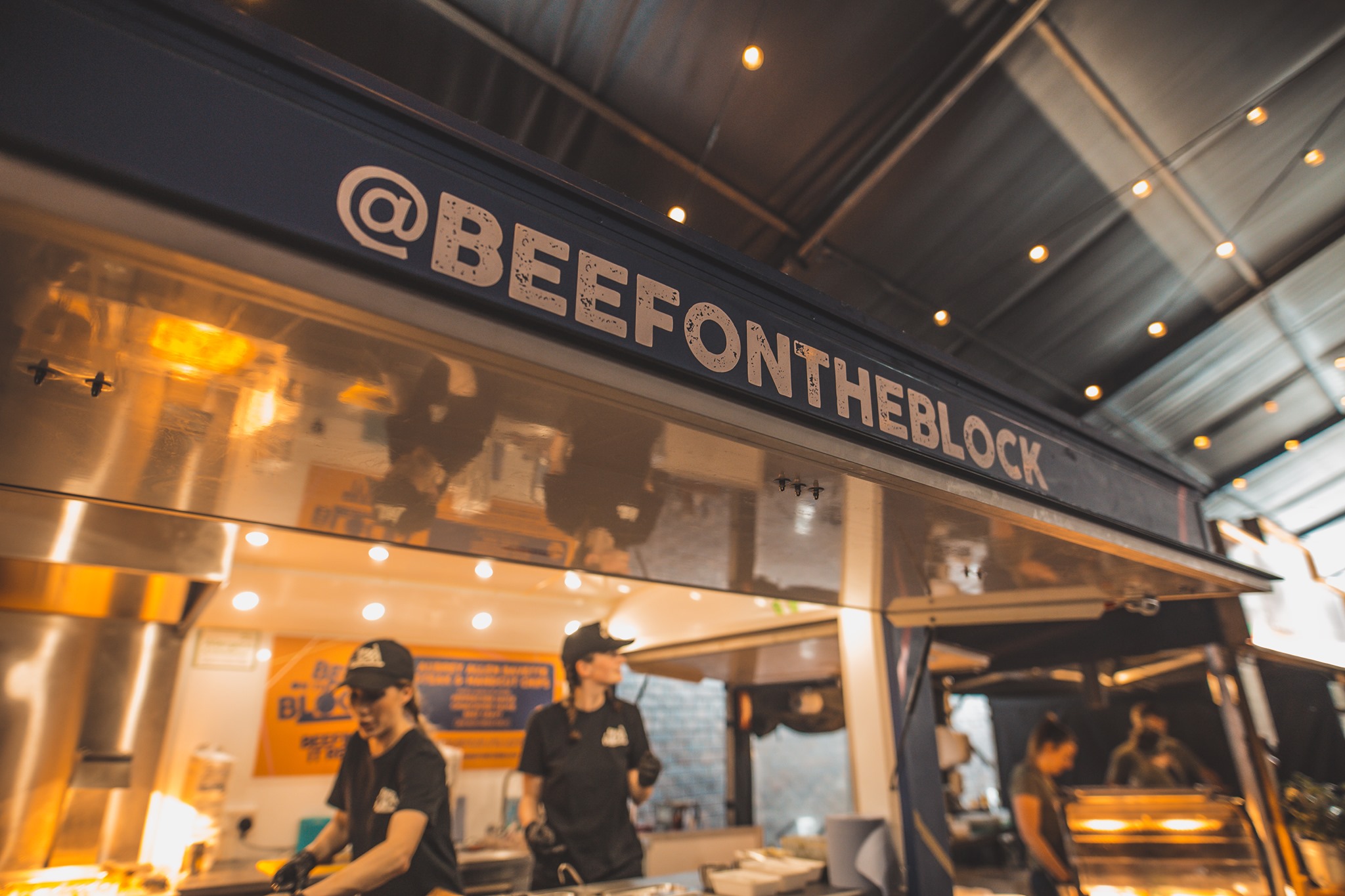 Beef on the Block
Beef on the Block was born out of a love for good quality steak and for the street food industry. Our mission is very simple: to make well sourced and quality Steak and Chips for the people of the Midlands.
All of our beef is sourced from the award-winning, official supplier to the Royal Family; Aubrey Allen.
Our chips are all hand-cut potatoes from Lower Baveney Farm in Worcester: a family run farm that have been going since the early thirties and are a supplier to companies like McCoys & McCains.
The star of the show: the sauces, are all made from locally sourced ingredients from farms in and around the Midlands.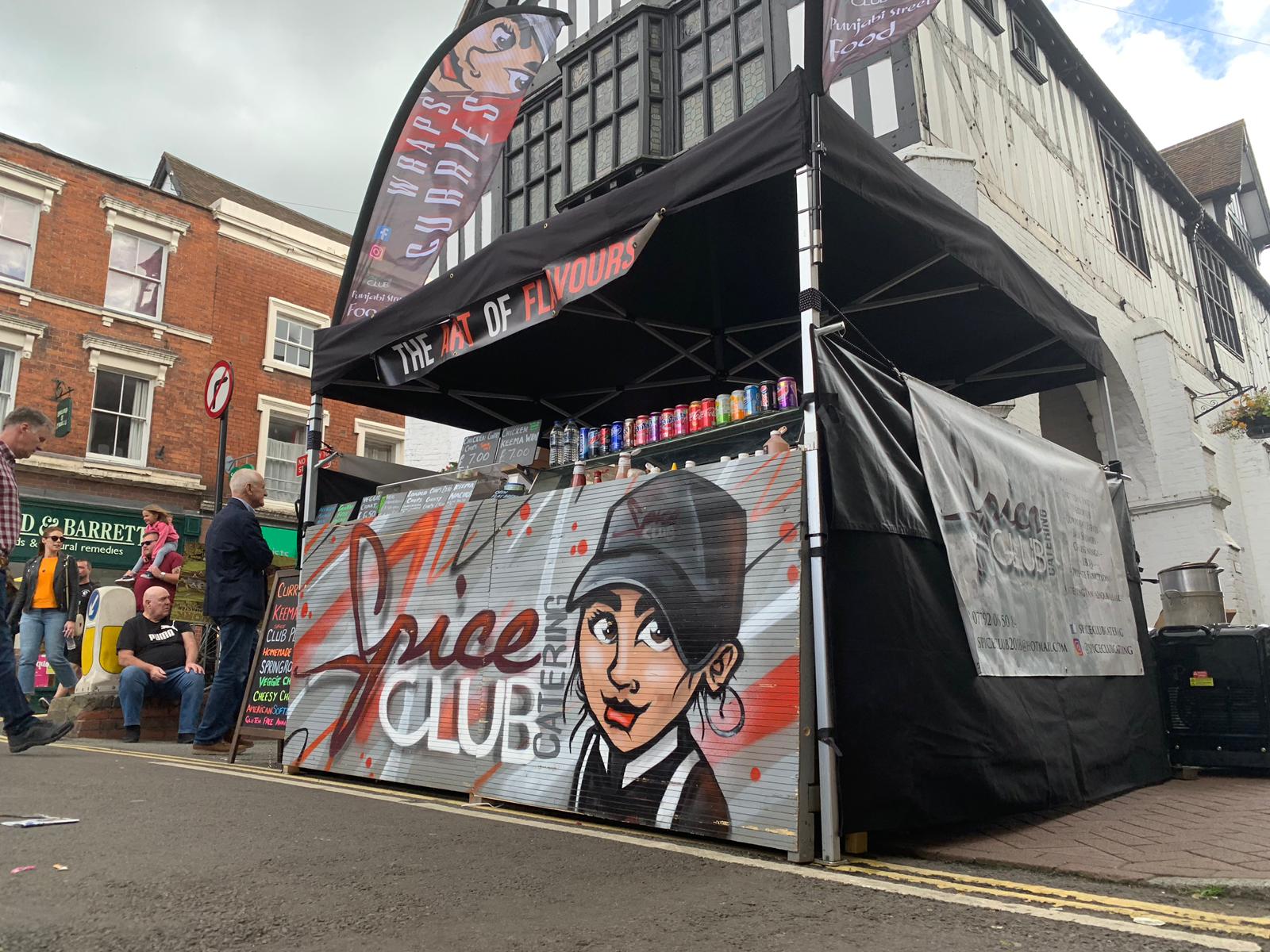 Spice Club Catering
We've taken our homely recipes to the street to show you what proper punjabi food is all about! Amazing naan wraps, freshly made samosas bursting with fillings and flavoursome curries and we also provide vegan and vegetarian dishes. We have an amazing 5* recommendation and hygiene rating.