Acerbis, a motorcycle accessory manufacturer from Italy, has launched a new handguard with built in LEDs.
The LED Vision Handguard, which will retail at £99.99, makes use of two adjustable lights which will help make riders more visible to other road users.
The lights connect straight to the bike's battery and, as they're LEDs, they're efficient and will use minimum battery power, so there's no need to worry about draining the juice.
They're also designed to fit most motorcycles, more specifically, those with handlebars between 13.5 and 19 mm in diameter and they come in a choice of three colours, white, black and (KTM owners rejoice) orange.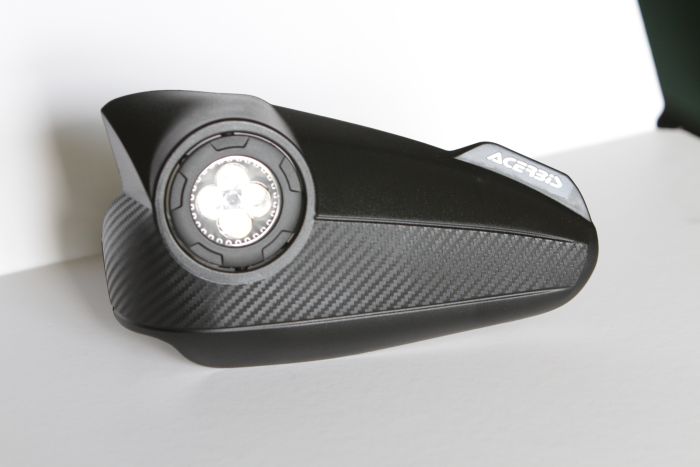 Keep your eye out on www.adventurebikerider.com as we'll be posting up a full review of the Acerbis Vision Handguard in the very near future. Until then, check out the handguards in action in the video below, they're surprisingly bright!
{youtube}HEQEmB5yl10{/youtube}