It may not be situated in the Scottish Highlands or in the Welsh wilderness but this this 11-mile stretch of the A339 links Basingstoke with Alton and it is a great road for a weekend ride which is why it's so popular with motorcyclists.
There are fun, open and fast sections that are mostly signposted at the national speed limit, though there are also areas with 30mph limits. Several long, sweeping corners are bound to leave you with a grin on your face and you'll also find sudden changes in elevation and tight bends to offer variety.
Perhaps as a result of the road's popularity, it has seen its fair share of motorcycle accidents and fatalities so make sure you pay attention and take care. It's also worth noting that there are a series of crossroads and hidden entrances so be aware that there may be cars pulling out at these points.
Don't be fooled into thinking that you can go hell for leather from the off as it can take a couple of runs to get to grips with the technical sections. If there's one piece of advice that is worth taking on board, it's that you should remain focused at all times, even if you are flanked by glorious countryside around you.
How to do it
As opposed to some of the other rides that we have featured on ABR, this one isn't quite in the wilds of Scotland or Wales and is within easy reach of London and the South East.
For many, the easiest way to start this route will be to begin in Basingstoke which is serviced by the M3. Alternatively, you can start at Alton which is along the route of the A31. No matter which way you decide to complete the route you can be sure that you are in for a great ride.
Be warned: Duo to the high reputation of the road and the fatalities that have happened along the route, it can often be frequented by police. So don't go too mad!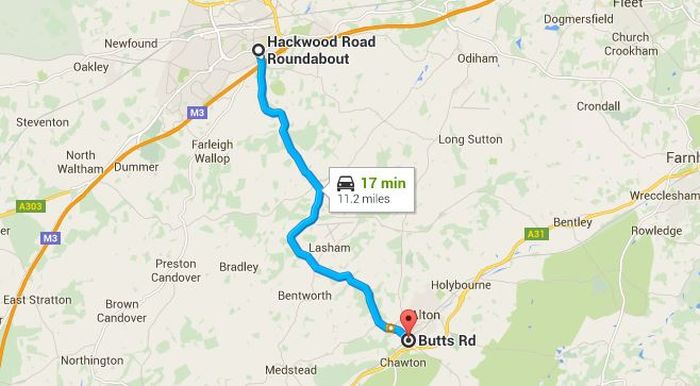 Want to make sure you are kept up to date with all the latest adventure bike features and reviews? Click here to find out how you can get your hands on all new issues and the complete back catalogue of Adventure Bike Rider magazine.