Temperatures are set to drop a little from what we've been experiencing recently, but it's still going to remain warm as they stay in the mid-low twenties across the UK for both Saturday and Sunday. It looks as though there's going to be some clouds moving in across the UK and for those of you looking to chase the sun the best places to go will be Western Scotland, the Lake District, South Wales and Devon where cloud cover should be minimal.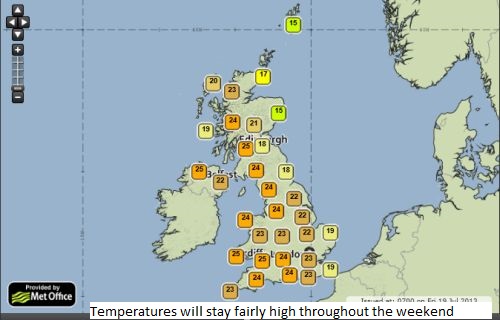 That said, if you do end up taking a trip down to the South West, be prepared for a little rain shower on Sunday morning. It shouldn't last too long and when it moves on the sunshine will reappear. That's the only rain currently forecast for the weekend, though Monday and Tuesday are looking a little grim with thundery showers making their way across the country.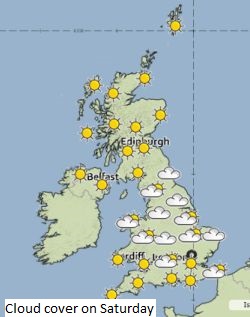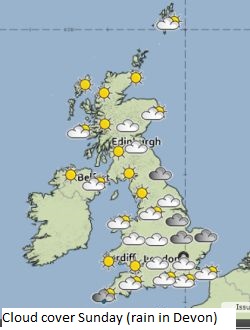 Scotland is likely to be covered in mist and fog on Saturday morning, but by 10am the sun will have burnt through making the rest of the weekend up there very pleasant with minimal cloud coverage.
Wind – likely to stay calm, highest gusts to be found on the South Coast of the UK where speeds will reach around 17mph. Elsewhere it's looking nice with gusts rarely breaking 10mph.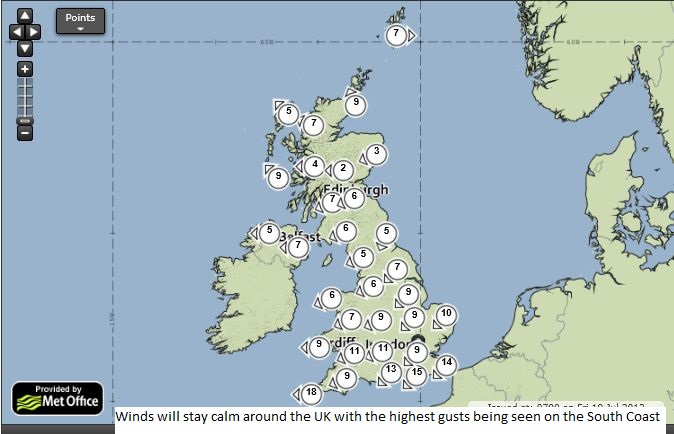 All in all it's looking like a great weekend to get out riding wherever you are! Apart from a little bit of rain on Sunday morning in Devon it'll remain dry and temperatures throughout the UK will stay high. The wind wont be a problem and though clouds will cover a majority of the UK there are still some nice sunny areas to be found.
If you do get out this weekend, don't forget to take some pictures! We're running our 'pic of the week' competition again. Send your snaps with 'pic of the week' in the subject line to bryn@adventurepublishing.co.uk for your chance to win an ABR beanie and two ABR stickers.
*Weather taken from the Met Office