This weekend marks the third anniversary of the ABR Midlands Rally and will see nearly 100 Adventure Bike Riders descend on a field in the middle of rural Warwickshire to ride the best roads and green lanes the Midlands has to offer, drink beer, have a laugh and in general have a great bank holiday weekend.
So, is it going to be a pleasant for the rally goers and if you're not able to make it will there be good weather for riding?
As things stand it's looking like there's going to be some pleasant weather all over the UK, though there will be a few showers here and there. On Saturday morning most of England could see some heavy rain, but as the day draws on it'll move on and by about one in the afternoon we'll start seeing some sun.
South East England and Northern England, however, are likely to be in the rain all day. Scotland and Wales will be mostly clear from rain on Saturday but it looks like the best day for everyone will be Sunday.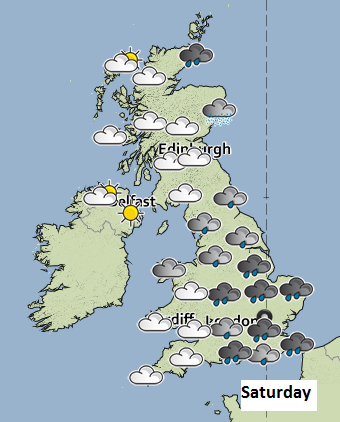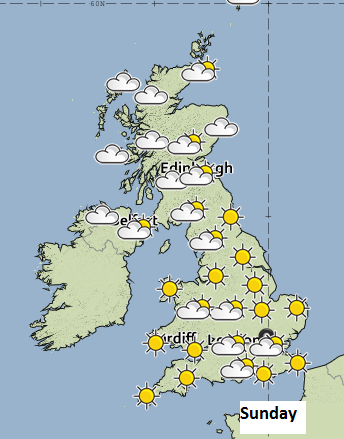 By Sunday morning the rain showers of the day before will have gone and we'll hopefully see a fair amount of sunshine!
Temperature wise it's going to be very much the same as last weekend, Saturday will see temperatures in the high teens for most areas (though Northern Scotland will be hovering around 13C) and as we move into Sunday we'll see temperatures hanging pleasantly in the low twenties.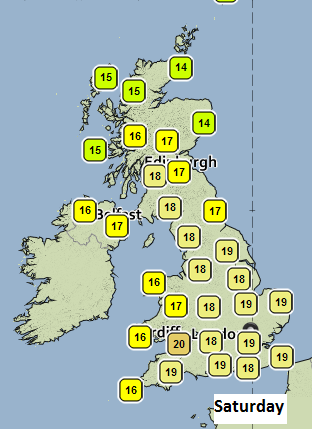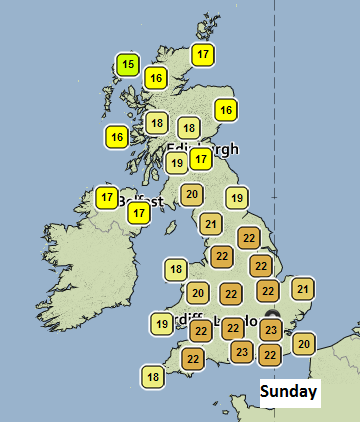 So, all in all, out of the weekend Sunday's going to be your best day for riding with higher temperatures and less of the wet stuff. Saturday is going to start off rainy for most of us, clearing up later, though South East and Northern England are likely to see the most of the rain.