Friday morning's weather set the tone for what we can expect over the weekend, heavy rain followed by some pretty pleasant temperatures and sunshine. In brief Saturday will be the worst day with heavy rain but by Sunday things will clear up a bit and there's a good chance you'll see some sun.
Saturday will see a band of heavy showers moving across the UK and by mid-afternoon there'll be chances of heavy rain just about everywhere and even the possibility of some thunderstorms in Southern Scotland.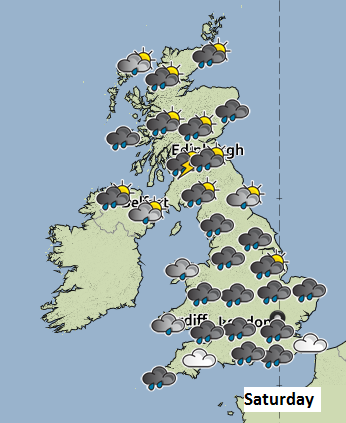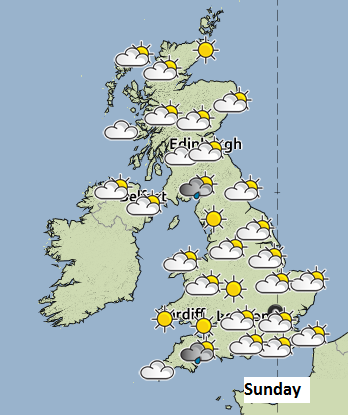 As we move in to Sunday the rain will ease off and the sun will start to poke its way through the clouds, so if you're planning a ride out Sunday's probably your safest bet. Either way, I'd pack waterproofs on both days.
Temperature wise you'll definitely be able to tell that the end of summer is getting closer and closer. The mercury will barely reach past the mid-high teens and only South East England will see temperatures over 20C. Scotland will start to feel distinctly chilly with temperatures staying in the low teens.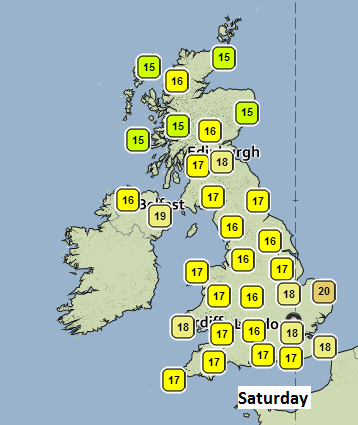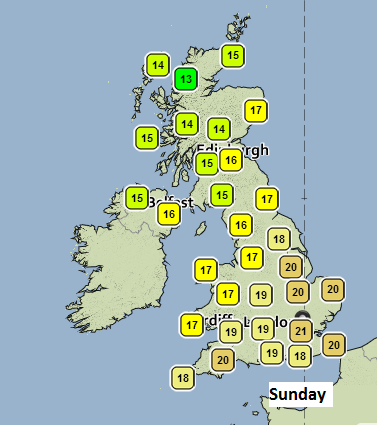 All in all it's looking like a pretty grim weekend for ABRs and if you're heading out on Saturday make sure you're wearing your waterproof gear. If you don't fancy being caught out in the rain it's best to leave your ride out until Sunday where there'll be fewer showers.
Don't forget to take some snaps on your adventures this weekend! The ABR Pic of the Week competition is back, show us your pictures for a chance to win an ABR beanie and two ABR stickers. Send all entries to bryn@adventurepublishing.co.uk