With the exception of the crazy warm day we had yesterday, this weekend has seen a return to what we would consider a typical British summer, we've had rain, we've had a lot of cloud cover and if its been warm, its been the muggy, suffocating heat that's crying out for a thunderstorm to clear the air.
Will things get more favourable over the weekend though?
Temperature wise we're going to be looking at mid-high teens for most parts of the UK, with Scotland and Northern Ireland getting the coolest of the weather. Highest temperature's will be found in Norfolk where there's a chance you'll be riding in heats of 25C.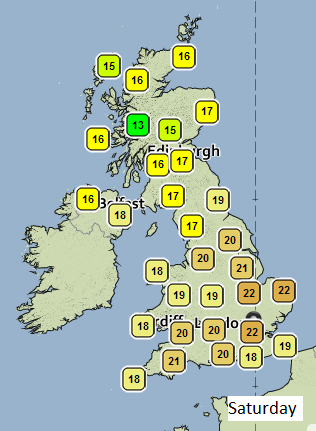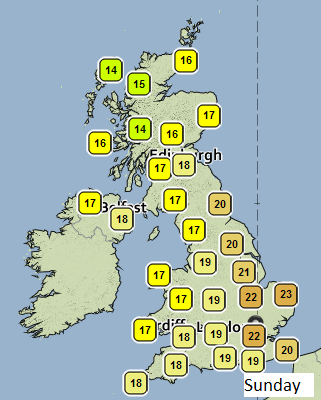 Again, most of the UK will be covered in cloud and rainy showers will be a part of most people's weekend's from Saturday afternoon onwards (pack those waterproofs!), particularly if you're going to Northern Scotland where Saturday is likely to bring in some heavy rain. There could be some thunderstorms rolling their way across the Midlands and central Wales so look out for those.
The best of the sunshine can be had on the south east coast of England, so if you're planning on heading out for a ride over the weekend, and you don't like rain, that's the place to head for.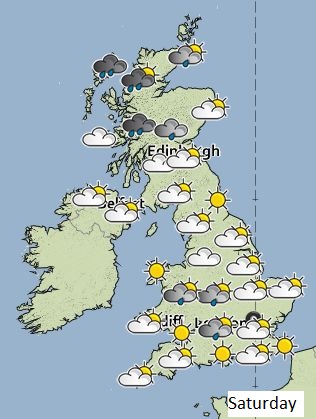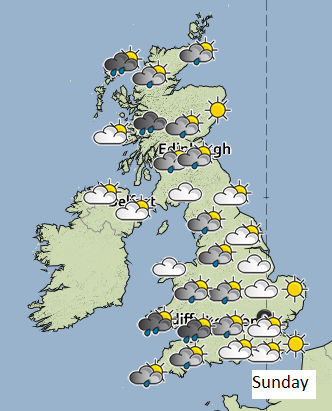 Winds will be stronger than they have been over the past few weeks with gusts of up to 40mph across Northern Ireland. Scotland is likely to see some strong winds as well (mid thirties mph). While the rest of the UK will be fairly breezy with gusts in the mid-teens mph.
And the ABR international weather:
If you find yourself adventuring in Kyrgystan this weekend you'll have a cloudy Saturday but Sunday's looking like a dream day with blue skies and temperatures of 34C.