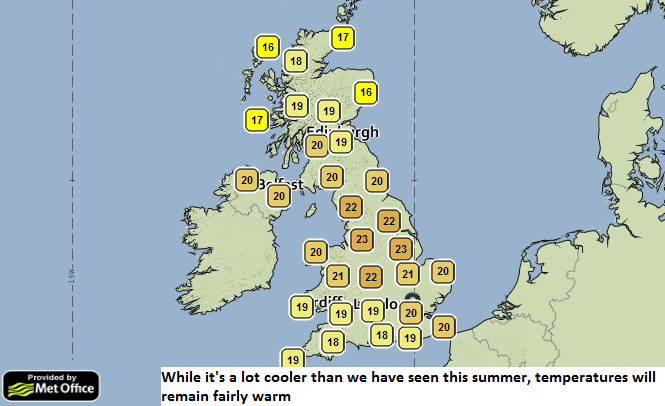 Despite the favourable temperatures, most of the UK will be covered in cloud for the duration of the weekend but if you're chasing the sun you might catch a few rays in Southern Scotland on Saturday morning and East Sussex and Kent on Sunday afternoon.
Elsewhere throughout the UK prepare for rain from Saturday afternoon onwards, and there's looking to be quite a bit of it. Thunderstorms could make their way across the country as well.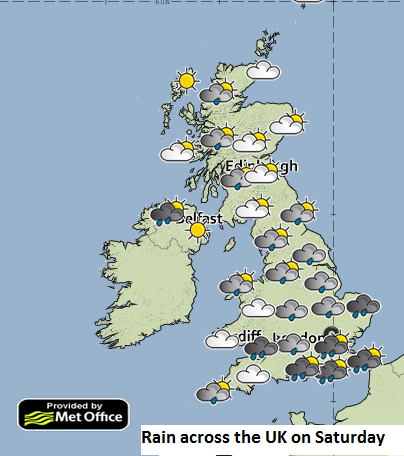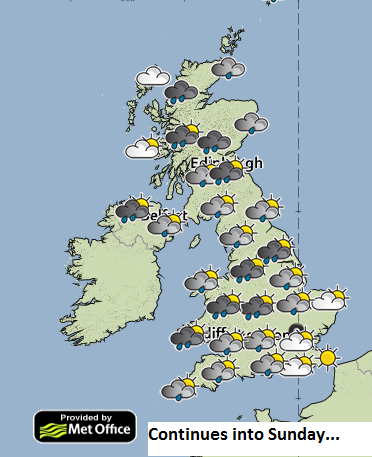 All in all, if you don't like rain, it's looking like a pretty nasty weekend for most of us. Given the heavy rain forecast, make sure you're wearing appropriate wet weather riding gear and, as visibility will be compromised, make sure you're visible. ABRs in Kent will be the closest to a pleasant weekend, so lets all head there en masse!
And the ABR international weather:
If you find yourself riding through Botswana this weekend, you're in for clear skies and temperatures in the mid twenties…lucky sods.