Posh toilets, delicious food, first-class facilities, plus non-stop action and entertainment, all in in a five-star location: Alun Davies explains why ABR 2023 will be the bike festival you've always dreamed of.
I still physically shudder and feel nauseous at the memory. And not even the superb performances of the Doobie Brothers, Thin Lizzy, The Sensational Alex Harvey Band, and John Miles can help erase the trauma when I think back to the malodorous toilets at the 1977 Reading Festival.
I was big into festivals as a teenager in the '70s and considered myself made of tough stuff.  But as I stood looking over the putrid, stenchful Amazonian-style swamp that doubled as the toilet, I made a commitment to myself (and, as it happens, a commitment that all who attend the ABR Festival will benefit from).
I've always said that I'd only ever host an event that I would want to attend and so with the memory of Reading '77 still reeking away, I can confirm that we spend more per head on toilet and shower facilities than any other festival in the UK. And that's a fact, confirmed by our suppliers who are number one in the industry. Plus, they are cleaned around the clock.
We do things differently from other festivals and give you the respect you deserve. I promise you, not only will we have plenty of posh, regularly cleaned toilets and showers, but also quality hand-picked food vendors and a variety of hotel, glamping, and first-class camping options in magnificent surroundings.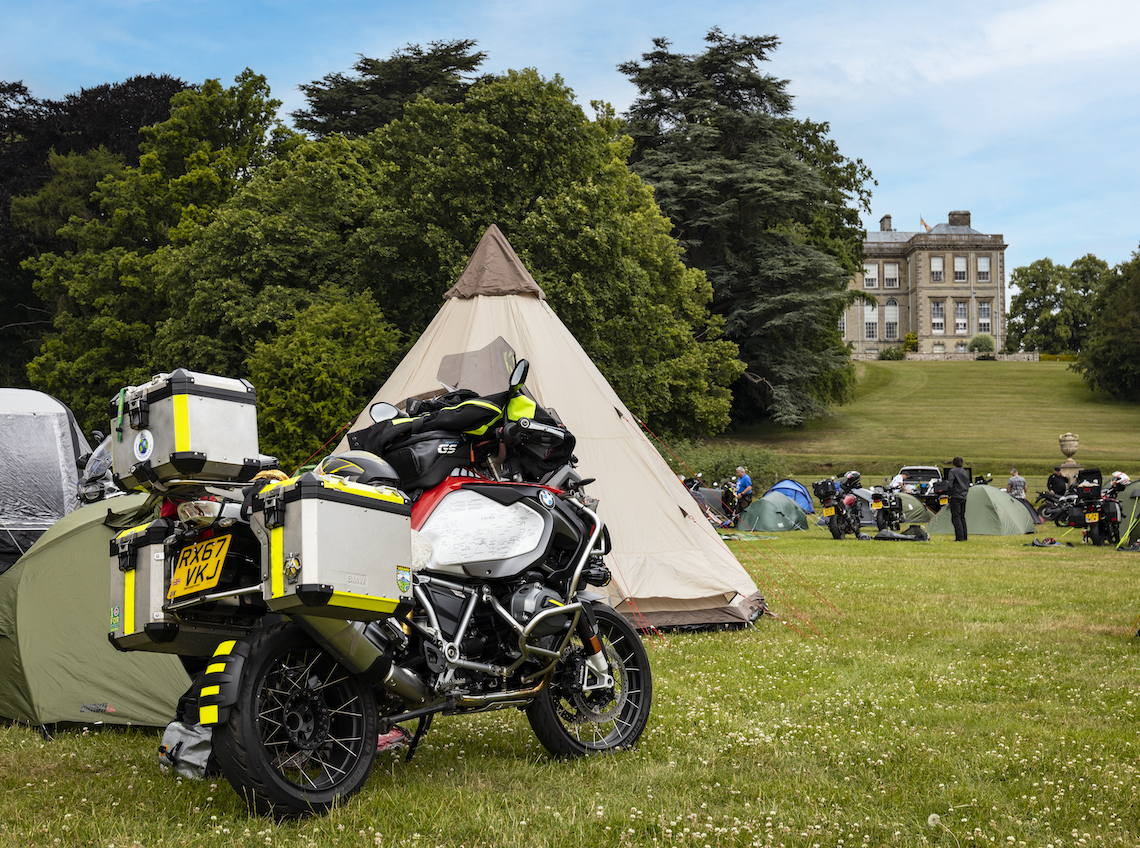 I want you to be as comfortable as possible on your weekend with ABR so you can enjoy all the action and entertainment we're laying on for you. And we're raising the bar this year to make sure you have an unforgettable time with us at the magnificent Ragley Hall Estate.
But first-class facilities are just one piece of the ABR Festival jigsaw. So, to whet the appetites of those of you who have bought tickets, and to make sure the rest of you don't miss out, here are eight powerful reasons why you should join us at Adventure Bike Rider Festival in 2023.
And, as always, if you have any questions about the festival, please feel free to drop Abeer an email at [email protected], or give one of the ABR team a call during office hours on 01789 450 000.
1 Enjoy a fantastic atmosphere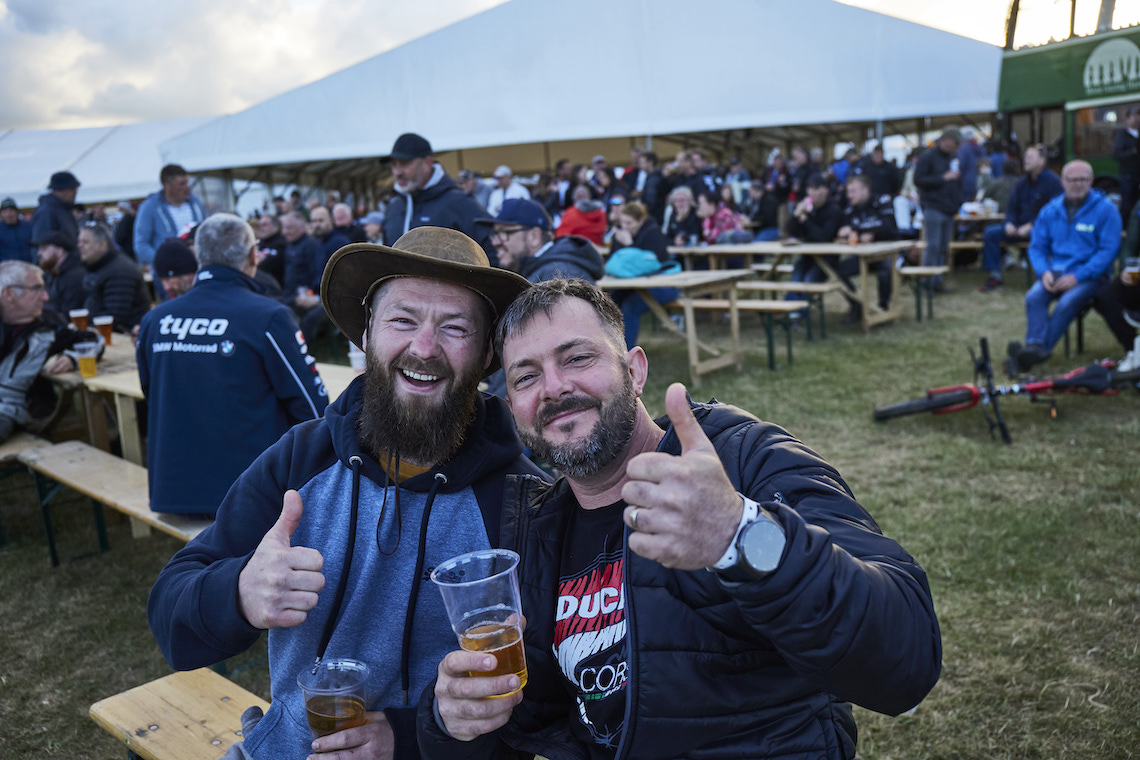 Having a great time with your mates and like-minded riders is what the ABR Festival is all about. The friendly vibe is what makes it so special, and we're all there to have fun and celebrate what we like most, bikes.
If you're coming alone, you won't stay that way for long because you'll be among the friendliest festival crowd you can imagine. In fact, 20% of people who attended last year's festival arrived on their own and soon made friends. After all, the one thing we all like almost as much as riding bikes is talking about them.
2 Call an incredible location home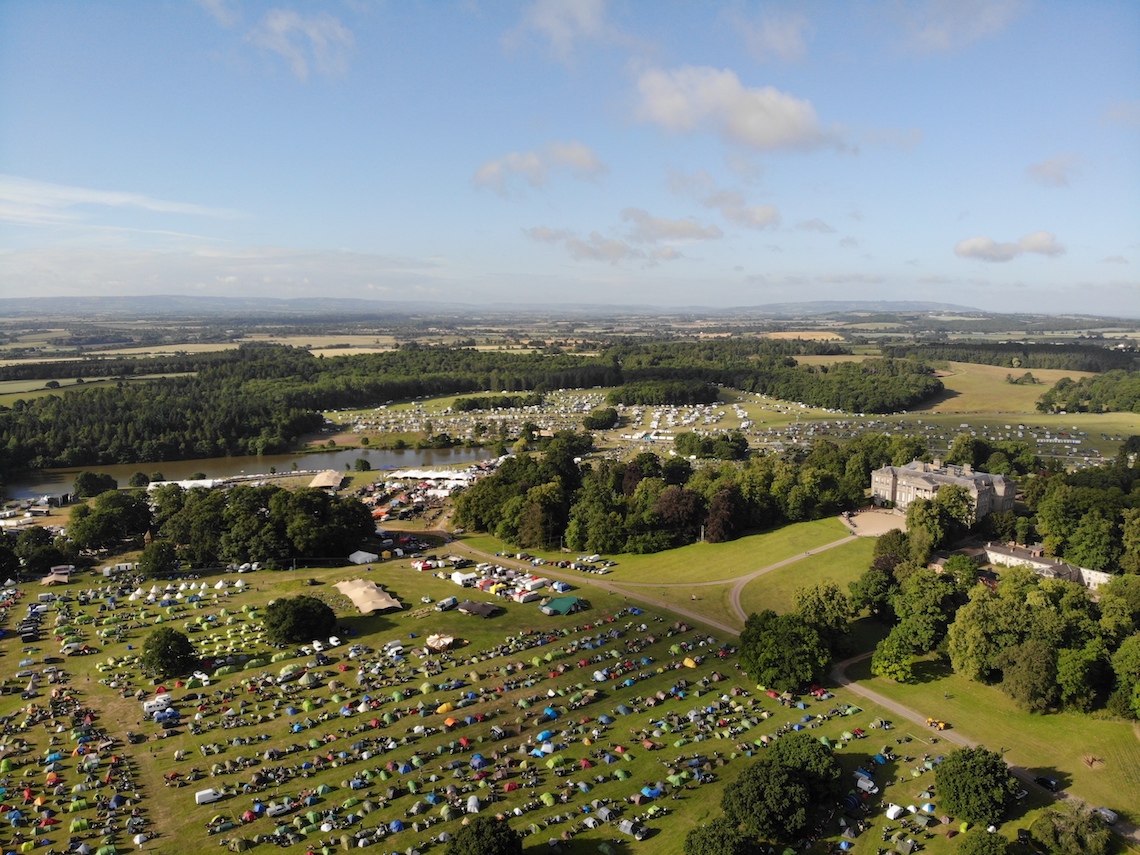 You'll be able to call the manicured grounds of the magnificent Ragley Hall Estate home for the weekend. You can't help but feel like you're in a world of your own in this five-star location, whether you're lazing by the lake, exploring the grounds by bike, or relaxing with a beer on a balmy summer evening as live music floats on the night air.
And because this is no ordinary festival, there will be first-class facilities to match the magnificent venue for you to use, like plenty of posh toilets and hot showers that are cleaned around the clock so they're always in tip-top condition. We don't want to rough it so we don't expect you to either.
3 Bikes, bikes, bikes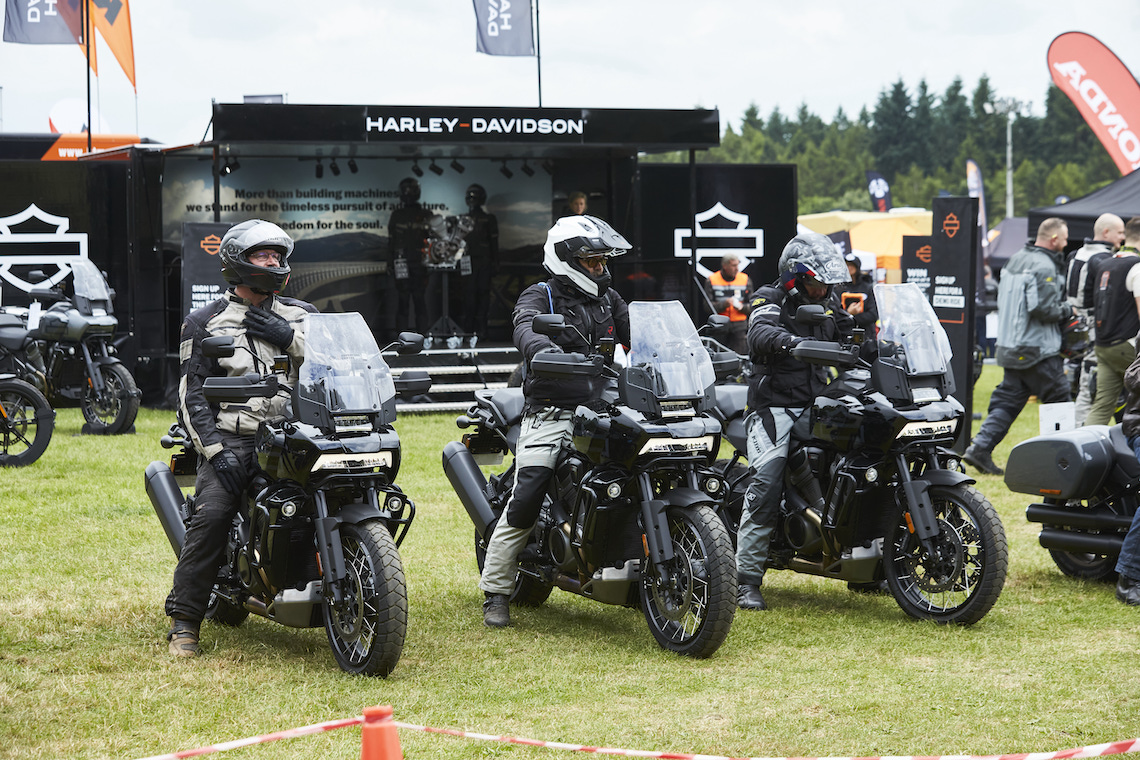 If you're in the market for a new adventure or touring motorcycle, then you're in luck. In fact, there's no better place to be on the planet than the ABR Festival. This is because we'll have everyone of the world's major motorcycle manufacturers in attendance with their test and display bike fleets, so you'll be able to see and ride the latest models in one location.
And, while it's called the Adventure Bike Ride Festival, that doesn't mean we only have adventure bikes. Sure, there'll be plenty of those for you to ride, but you'll also be able to enjoy sports tourers, cruisers, electric bikes, tourers, trail bikes and more.
4 Non-stop entertainment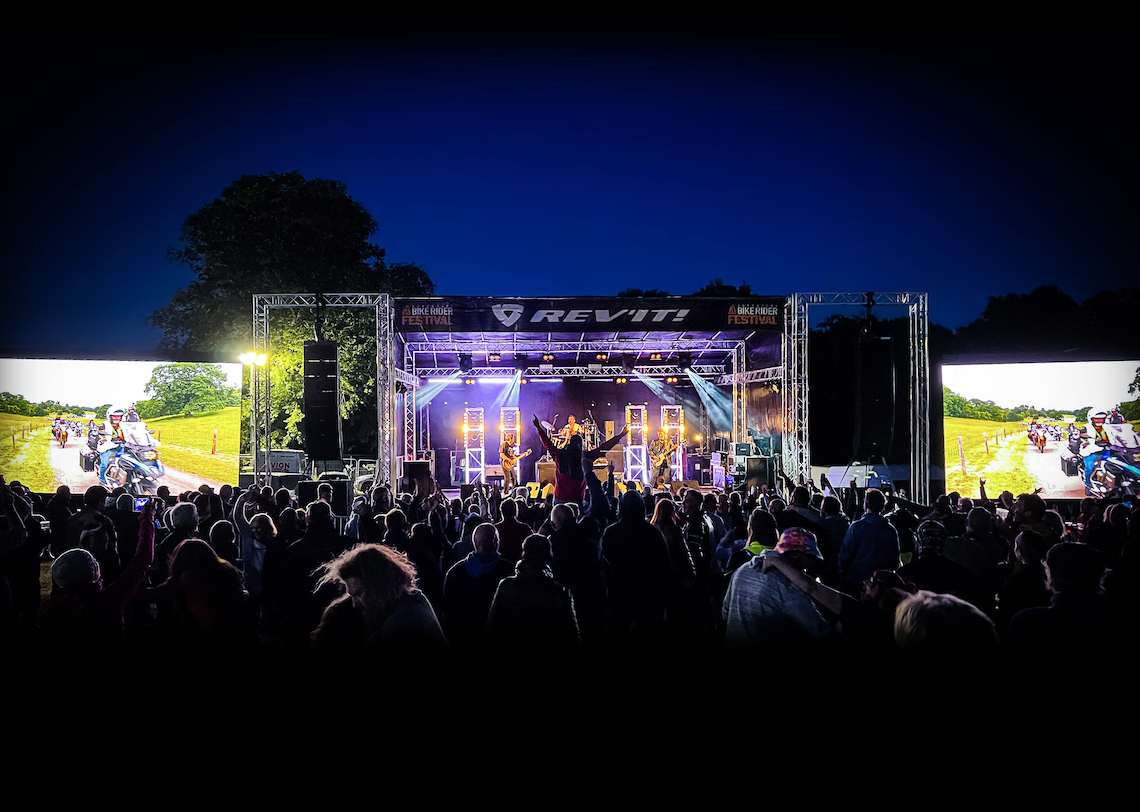 We're all bonded by our love of bikes, and while there'll be plenty of two-wheeled action to enjoy, it wouldn't be an ABR Festival without live music. And we have got a sensational line-up of the UK's best tribute and party bands for you to enjoy throughout the day and into the night to keep the party going.
Ragley Hall will be pumping to the sounds of Queen, Eric Clapton, Oasis, Status Quo, Fleetwood Mac and more. And while we can't promise you Brian May on guitar or Francis Rossi on vocals, these tribute acts are so good, you'll think they are there. And if you want to kick back and relax, we'll have acoustics sets going on throughout the festival to provide a more chilled out vibe, or head over to the Magic Teapot for a proper knees up.
5 Ride the 20km Adventure Trail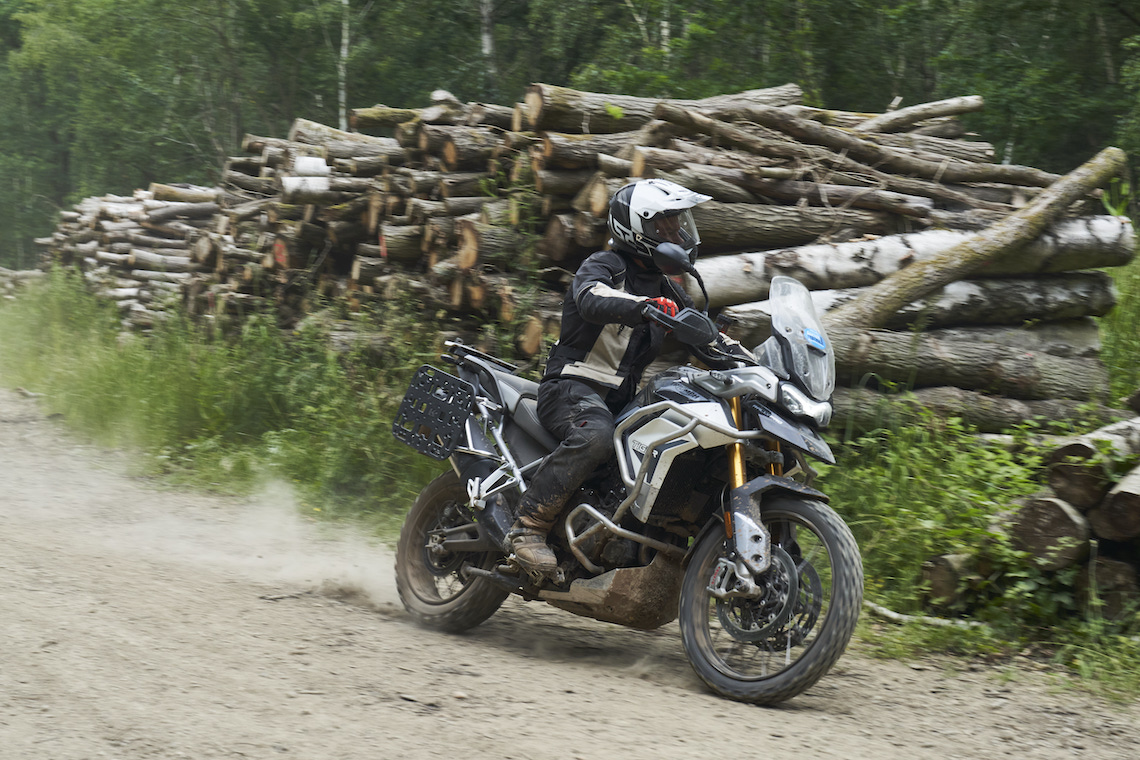 The 20km-long Adventure Trail is the jewel in the crown of the ABR Festival. This purpose-built, big-bike friendly trail weaves its way through the spectacular grounds of the Ragley Hall Estate.
You can't help but feel you're on an adventure as you explore vast open grasslands, plunge into wooded areas, and even try your hand at playing in some craters, although you can bypass them if you like.
The emphasis is on leisure riding and having fun, so there's a strict no racing policy. And a 30mph speed limit will be enforced by a team of marshals who'll be ready and willing to give you a helping hand if you drop your bike or need some help.
There'll also be a dedicated Beginner's Loop to help you build confidence before hitting the main trail, while more experienced riders can enjoy more technical (and muddy) riding challenges in the Adventure Park.
6 Food, glorious food (and drink)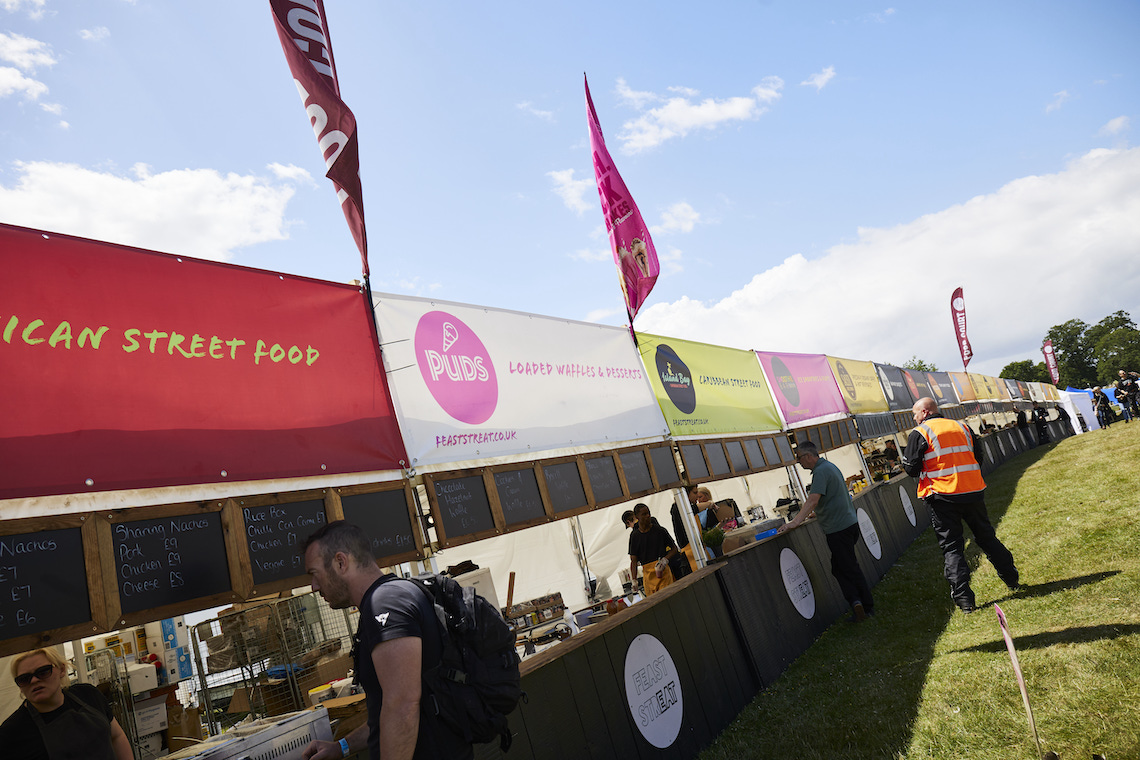 A weekend of biking action is sure to work up an appetite, so we've created the Street Food Market and bar area packed with hand-picked vendors, all serving the very best freshly prepared food and beverages.
We'll have plenty of staff on hand too, ensuring you're not waiting too long for your favourite tipple or dish. Whether you prefer paella, fish and chips, a Greek salad, Chinese-style noodles or a home-made curry, you're guaranteed to find something to satisfy even the biggest biker's appetite.
7 The biggest motorcycle brands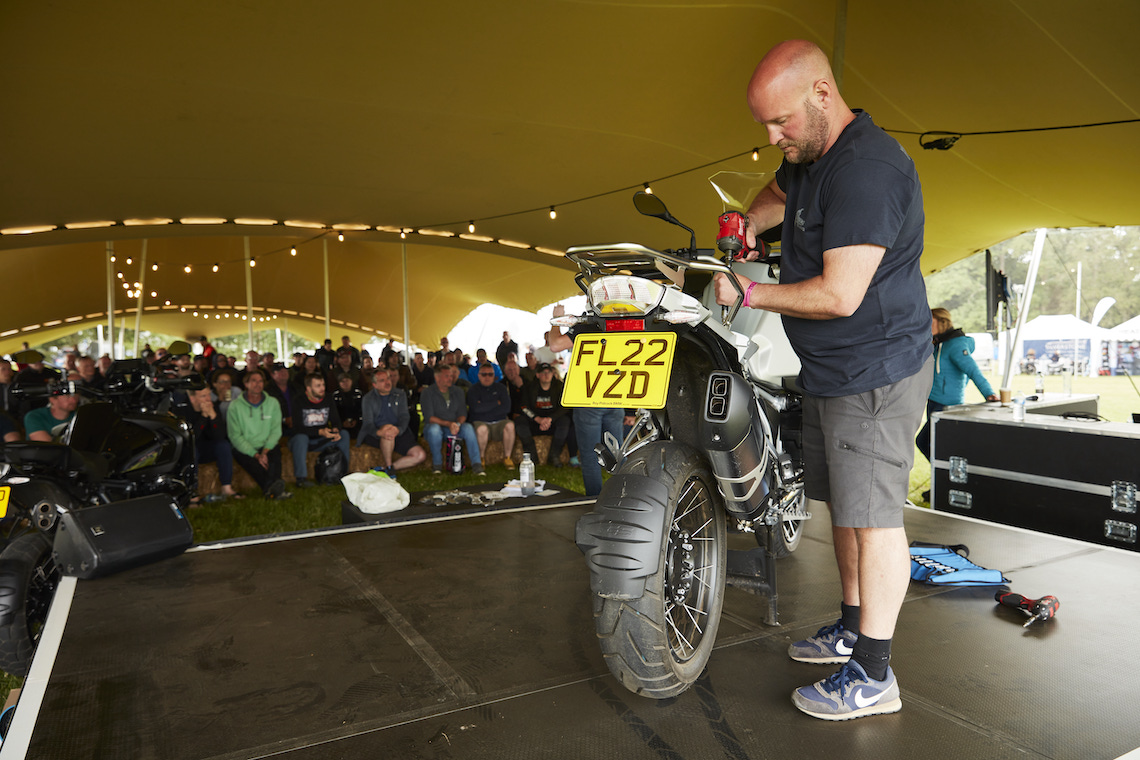 The gear you choose can make or break your next two-wheeled adventure, that's why getting it right is essential. We'll have over 100 of the best motorcycle brands exhibiting and you'll be able to speak to experts, grab a bargain and ogle over the latest designs.
So, whether you're looking to get the lowdown on the latest laminated jackets, adventure helmets, or touring boots, you want expert advice on what tyres to buy, or you're keen to speak to touring companies about your next adventure, you'll find all this and more in the Adventure Arena.
8 Meet adventure biking legends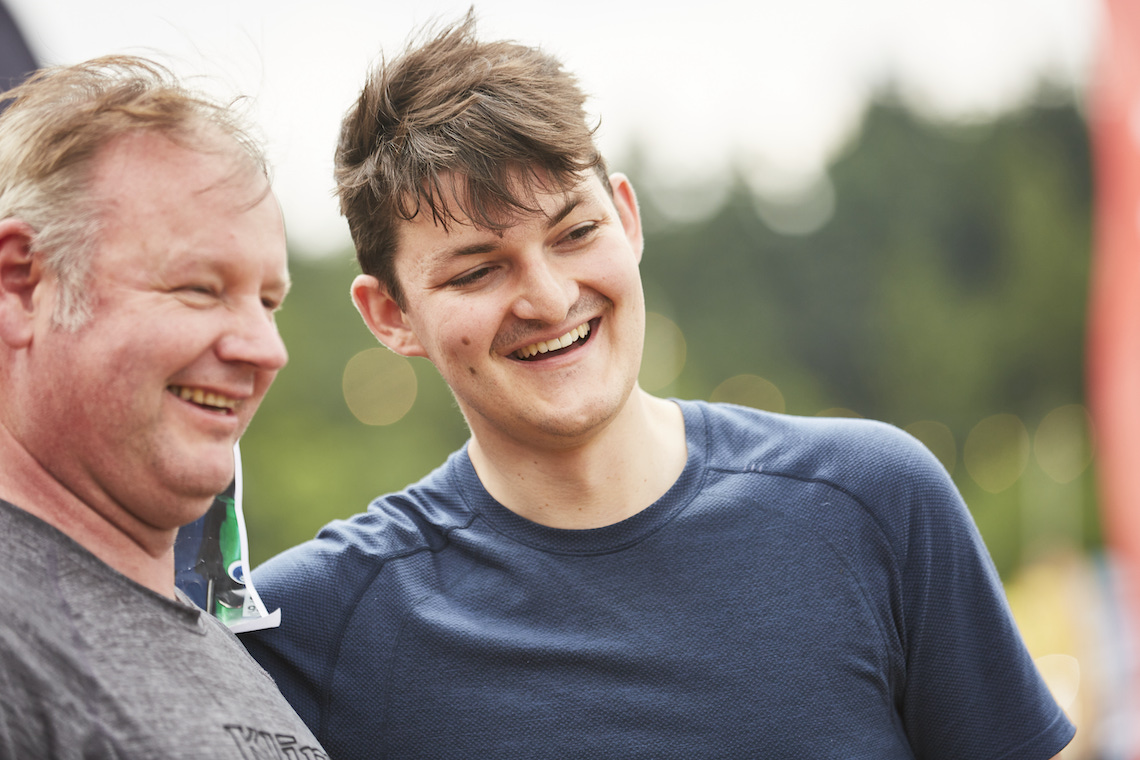 Rub shoulders with some of the biggest stars of adventure biking. That's right, the world's most inspirational travellers, authors, and stars of YouTube and social media will be gathered in one place for one weekend only, to give you exclusive insights and inspiration for your next big adventure.
We're talking about the likes of Ryan F9, Elspeth Beard, The Missenden Flyer, Nick Sanders, The Girl On A Bike, Chris Scott, MotoBob and many more. They'll be giving more than 60 talks across three days during a series of interviews, masterclass sessions, and campfire talks.
Get your 2023 ABR Festival tickets
Every ABR Festival to date has sold out, and 2023 is on course to do the same. So, to avoid disappointment, get your tickets today from www.abrfestival.com.