SHARE ON:
Been doing the Irish Photographic Rally this year and decided to do the ones in Counties Longford, Roscommon, Mayo and Galway in a day. Up with the sun and a hearty breakfast throw a few things like stove and tea bags into the top box. Camera in tank bag and head out the door.  Trip over the cat trying to get in has I try and get out , the wife will find the note on the kitchen table, "See you later dear" It was a lot later. Headed across by Banbridge town and down into Armagh, A good road for the bike, some nice bends if it wasn't for all the poor sods heading to work as the sun gets warmer even this early. Getting through Armagh was slow but what's new. Take the turn for Monaghan and what use to be a fantastic road on a bike has been murdered on the ROI side with double white lines. A stop in the town for a coffee and its on to Clones the town were ex-boxer Barry McGuigan comes from. Turn south and the next place is Cavan. I always like to go into towns rather that round them, you never know what you find interesting in them. In this case not a lot but got got a wave from a young lass opening a shop. Next county is Longford the first photo stop.
Right I follow the GPS to the Village of Ardagh, down some single track roads (must remember to photograph some of these roads/lanes) and on to a main road into the village.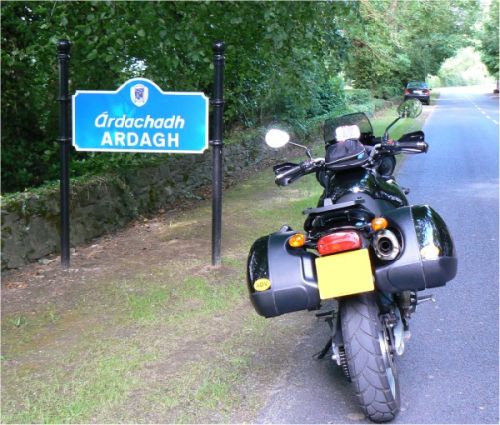 This is the target where I'm to photograph, the bike at. So park up and take a wander around the small village. Locals heading out wave and toot their horns has they get used seeing strange bikers in the village. A few stop and pass a few minutes chatting to find out what you doing ,were you come from, while others look at the mad biker sitting on the green and plod on. One young  lady was passing by and I don't think she was awake until she walked into me.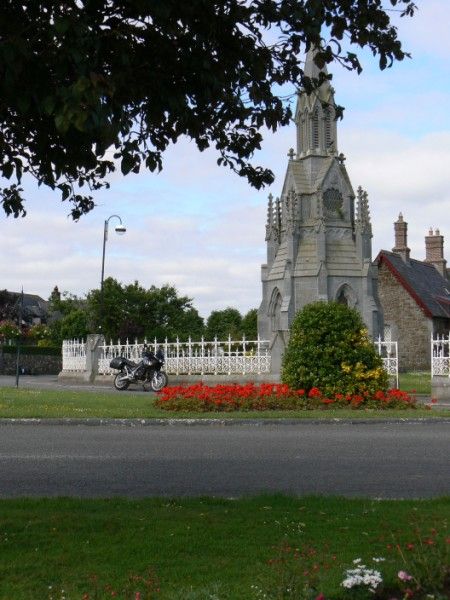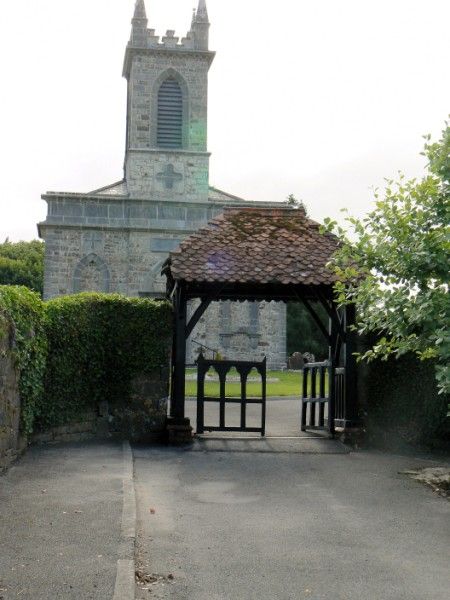 Saint Patricks Church. Ardagh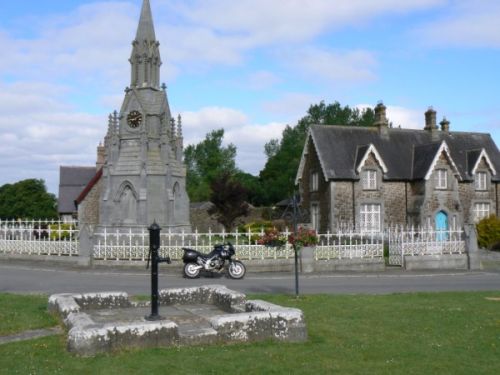 The Village green.
A drink of water and I set the GPS for the next point which is in County Roscommon.
SHARE ON: