Spain is an awesome place for motorcyclists to visit. It's easy to get to, you're almost guaranteed gorgeous weather and the mountain scenery is nothing short of spectacular. As if that wasn't enough, the culture, people and cuisine are fantastic too. So, when it comes to choosing your next motorcycle tour destination, Spain is definitely up there in the 'places you need to go' bucket list.
Now, Spain is a big place. So, we've teamed up with Spanish motorcycling touring operator, Sierra Alma, to pinpoint a region that is worthy of your next motorcycle trip destination. Enter Salamanca.
Salamanca is a province situated in northwestern Spain which is nestled within the mountainous region of Castile. It's about half-way between Madrid and the Portuguese border. Salamanca dons dramatic scenery, luscious forests, and vast sweeping roads that twist and bend through staggering peaks. To top it all off, hidden amongst all of that beauty, there are picturesque villages and cities, just begging to be explored by two wheels.
So without further ado, let's look at the seven reasons why your next motorcycle destination needs to be Salamanca…
1. Awesome mountain roads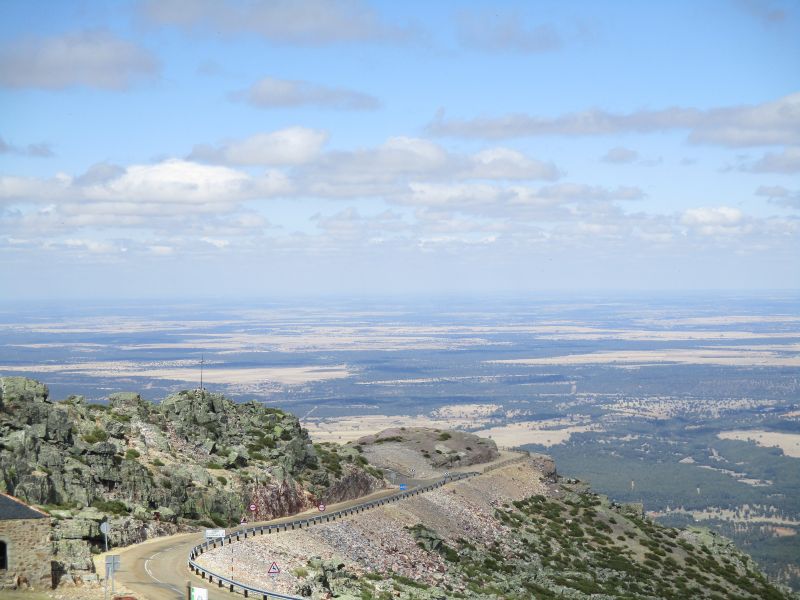 When you're riding in Salamanca, you're riding in real Spain. The curvaceous roads that weave you through the landscape are breathtaking, and the scenery that surrounds you is simply stunning. In between the glorious twisties, the roads open up into vast expanses, giving you the opportunity to open your bike up and give it some seriously good riding.
2. Proper tasty cuisine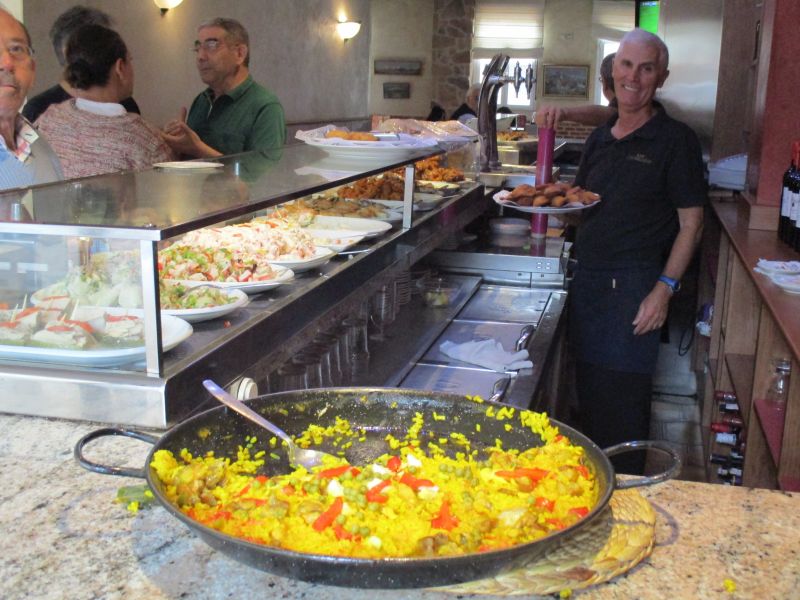 Traditions vary from region to region, but we all know that, as a whole, the Spanish cuisine is delicious. Salamanca is no exception to this and if you head over to the province, you're seriously in for a treat. From baked pies and puddings to rich cheeses and meat, you won't be short of choice when it comes to super tasty grub. Not only is the cooking delightful, but the region's locally grown fruits and vegetables, such as cherries, strawberries, figs, chickpeas and beans are beautiful to taste too.
>>> Get your free guide to motorcycling touring in Spain here (you can also receive a different free guide to motorcycle touring in Spain with each new issue of ABR Magazine).
3. Arribes del Duero Natural Park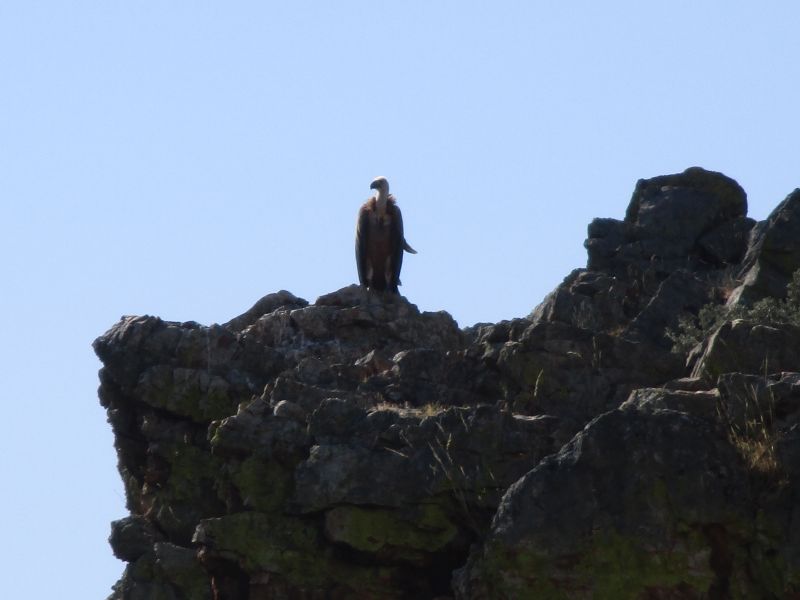 An area of outstanding natural beauty, Arribes del Duero Natural Park is one that should not be missed on your Salamanca trip. The park has a dramatic rocky landscape which boasts stunning rivers that meander and sparkle through the mountains. There are also many diverse species of wildlife to admire, so keep your eyes peeled for animals such as otters, reptiles, wild boar, eagles, vultures and bats. If you fancy stretching your legs after the area's sensational riding, the park offers gorgeous walking trails and viewpoints.
4. Fascinating history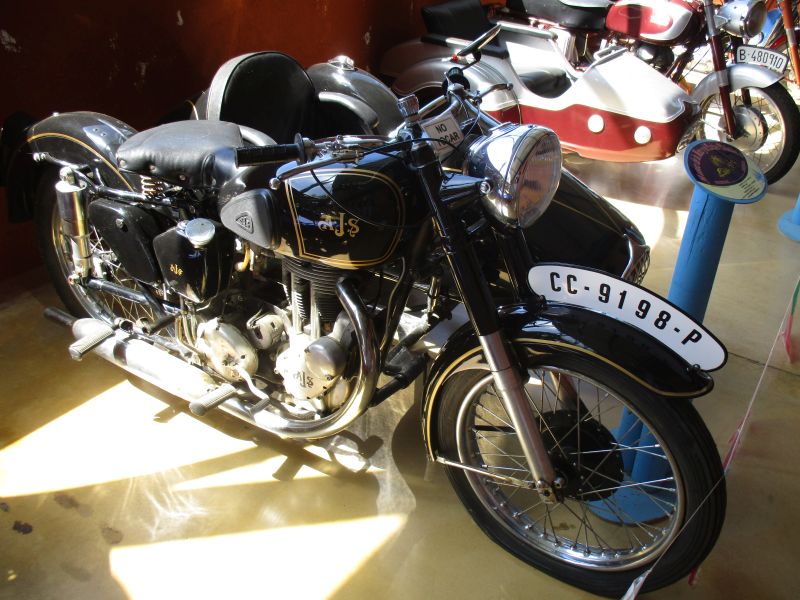 There is much history to be discovered in the capital city of Salamanca. Founded in the fourth century, the city played an important part in the Roman, Sevilla to Gijon, "Silver Route", which was a road built as a trade route to transport metals and other goods. The city is also home to a fascinating automobile history museum, which holds many classic cars and motorcycles, and one of the oldest university campuses in the entire world.
5. Friendly locals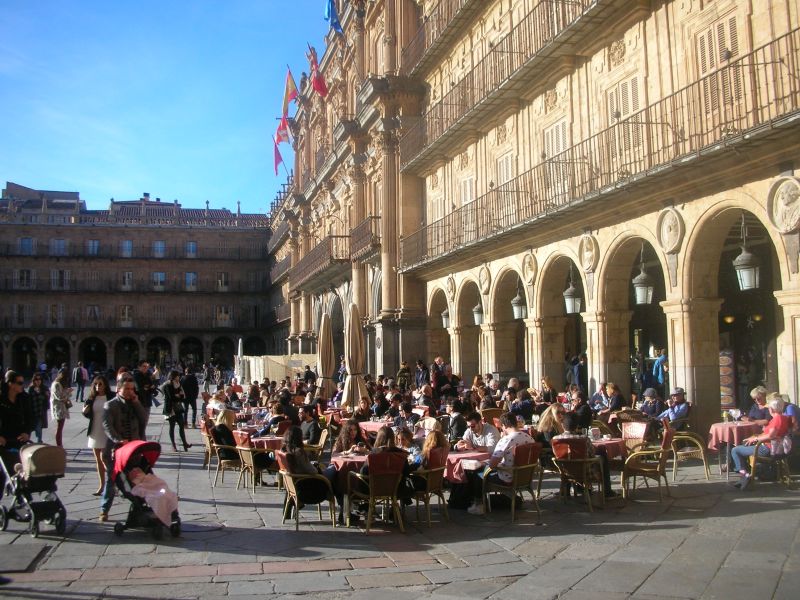 Prepared to be welcomed by lots of warm smiles and friendly faces in Salamanca, as the locals are super friendly and welcoming to the tourists and travellers who stop by. Not only are they lovely people, but you'll find their culture and way of life is vibrant and interesting. So, brush up on your rusty Spanish and have a chin-wag with the locals.
>>> Get your free guide to motorcycling touring in Spain here (you can also receive a different free guide to motorcycle touring in Spain with each new issue of ABR Magazine).
6. Colourful festivals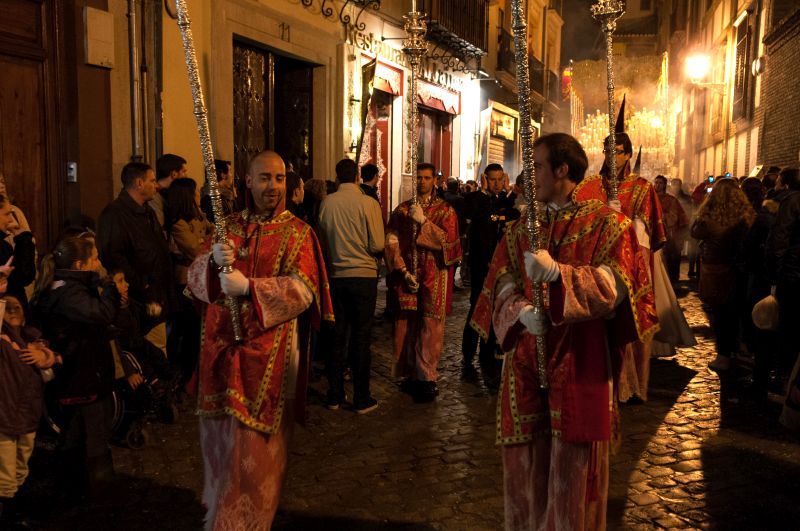 Photo: Anna & Michal
If you're lucky enough to visit at the time of one Salamanca's festivals, which happen throughout the year, then make sure you go along. If you don't, you'll definitely be missing out. In January, the Reyes Magos festival is a biblical celebration that consists of parades, costumes and music. In June, the Corpus Christi festival is a spectacular religious procession that journeys through the capital city's streets. In August, the La Mariesca festival sees locals placing a bull-shaped weather vane on top of the highest building in the capital city.
>>> Get your free guide to motorcycling touring in Spain here (you can also receive a different free guide to motorcycle touring in Spain with each new issue of ABR Magazine).
7. Fantastic activities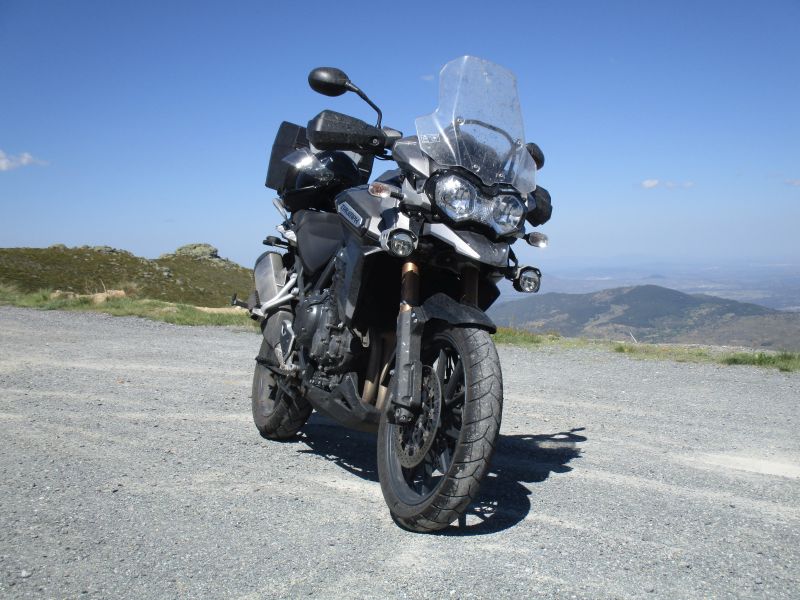 As well as sublime riding, amazing culture and stunning nature, the province Salamanca also has heaps to offer when it comes to fun and exciting activities, which are easy to squeeze in between touring on your two-wheels. There are vineyards, farms and olive oil mills to visit, wildlife tours offering spectacular sights and views, and pleasant walking and hiking routes. You won't be short on entertainment that's for sure.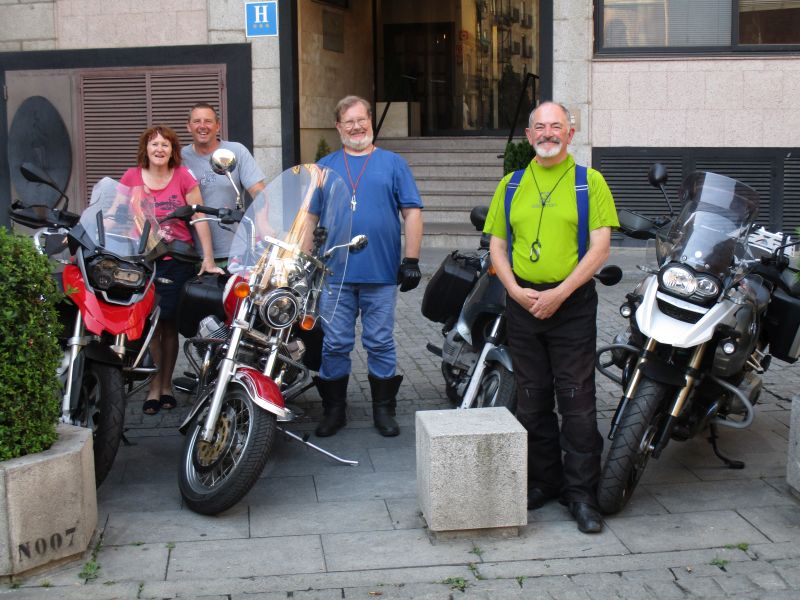 Sierra Alma motorcycle tours offer a whole new approach when it comes to motorcycle touring in Spain. They offer many tours all varying in fascinating and thrilling itineraries to suit the different tastes and needs of their customers. Touring with the company is easy, fun and relaxing – you set the pace, distance and time in the saddle, and if there are particular things you'd like to see and do en-route they'll do their best to make it happen for you.
Sierra Alma motorcycle tours are the closest you'll get to touring on your own but without the hassle of having to do all the route planning yourself! So, head over to their website to check out their full range of tours.