We've covered amazing alpine passes, spectacular coastal roads and the most isolated roads in the world, but for some reason we just didn't feel complete. There was something missing… And that was a list of the most dangerous roads in the world. But there's no need to worry! We've got that covered. We are afterall an adventure bike publication so it would be silly not to have a list like this.
So what's in store? Well, these roads are certainly not for the faint-hearted. The list includes roads that take you through Taliban territory, across thousand-mile stretches of inhospitable isolation and includes passes that are falling apart and don't even deserve the accolade of being called a road.
They hail from all corners of the Earth including Europe, Australia and South America and if there's one thing for sure, you'll need a strong sense of adventure and balls of steel to take these on. But, being who we are, we like to encourage a challenge, so without further ado, here are seven of the most dangerous roads in the world.
1. The Pasubio Road, Italy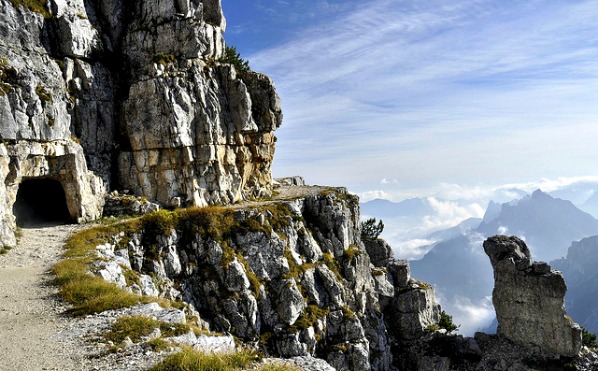 Also known as the 'Road of 52 Tunnels', the Pasubio Road can be found on the massif Pasubio in Veneto, Italy. The road was built in 1917 for military reasons and it is so perilous that the government have even tried to shut it down.
The stretch has amazing views and, as the name suggests, 52 incredible hand carved tunnels. It is also the scene of crazy driving conditions, steep drops and many tight, challenging turns. Incredibly narrow and uneven, this is not a road that you would wish to meet oncoming traffic on.
2. Kabul to Jalalabad, Afghanistan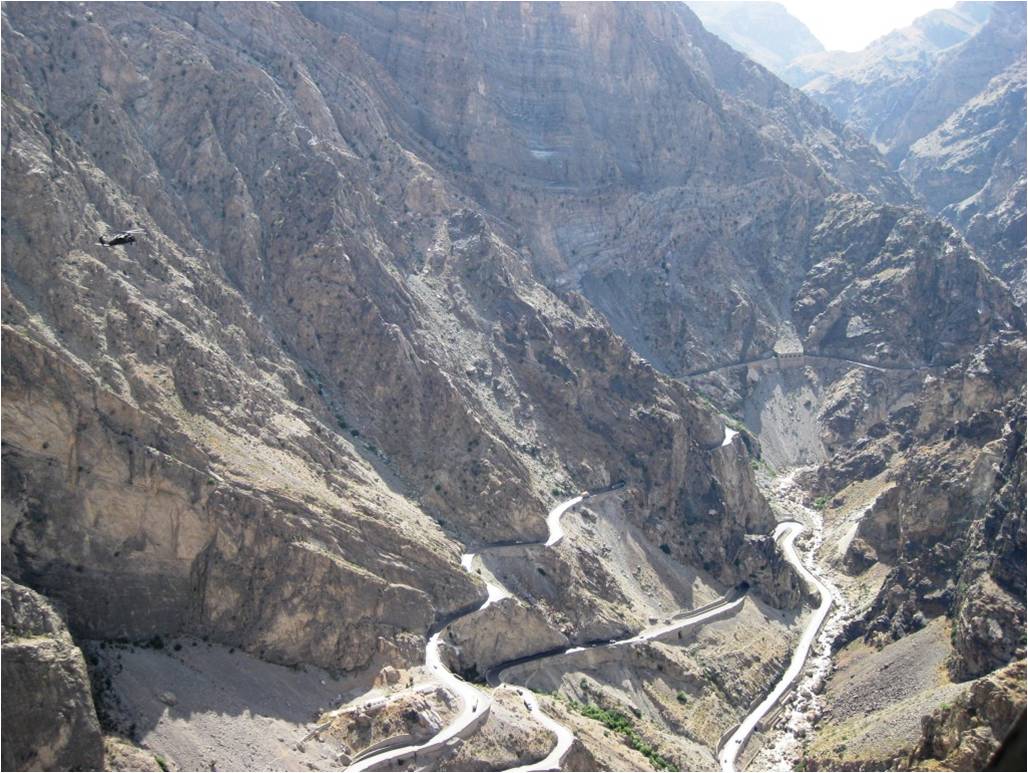 The Kabul-Jalalabad Highway is a part of the A01 national highway that links Kabul and Kalalabad in Afghanistan. Before even getting onto the road conditions and other drivers, it's worth noting that a large section of the road follows the Kabul River Gorge through Taliban territory…
As if that's not enough to put you off (or encourage you if you're an adrenaline junkie), the road runs along 600m high cliffs, can be incredibly narrow, has many twists and turns and is frequented by reckless drivers.
3. Trans-Sahara Highway, Algeria, Niger and Nigeria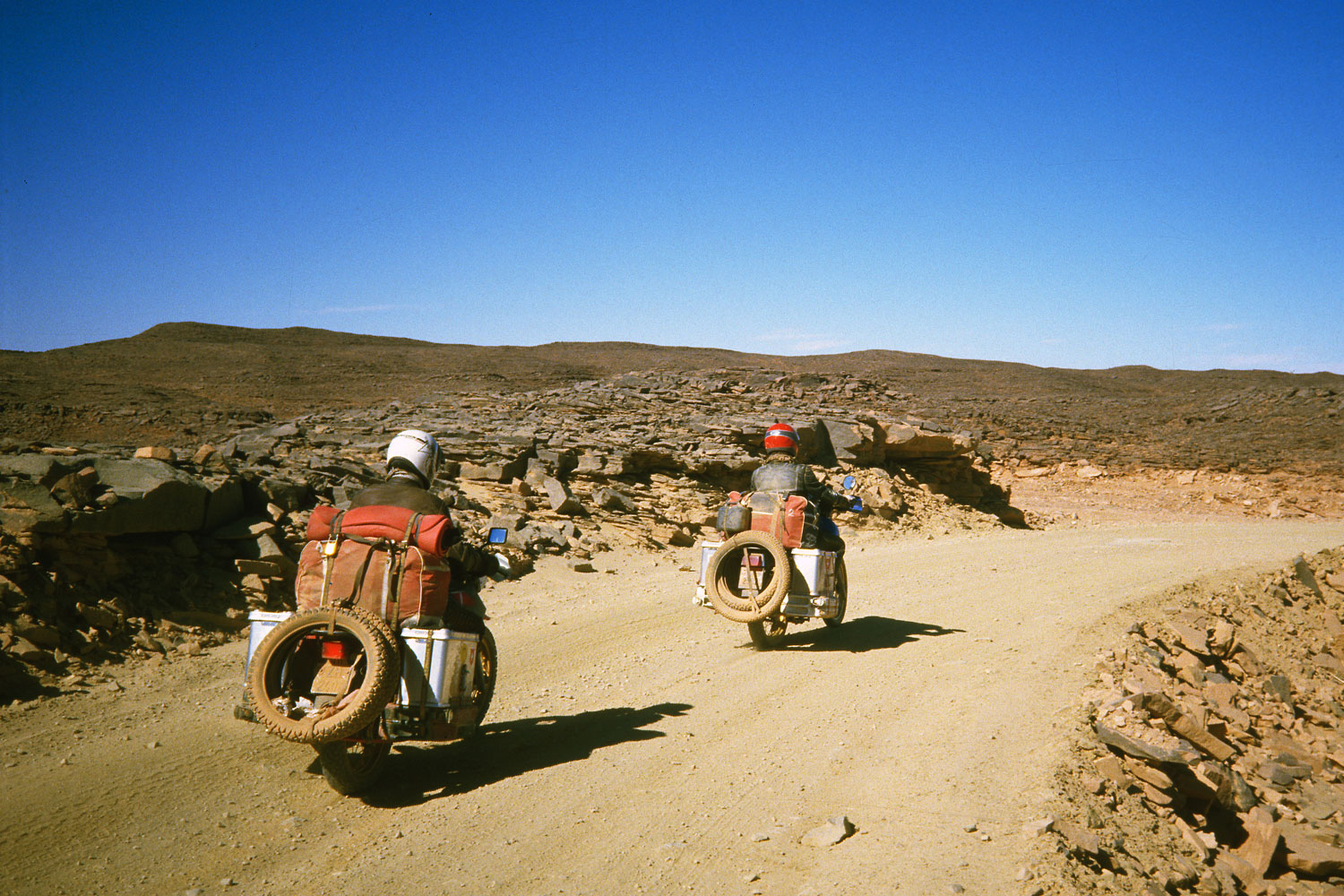 Running for a length of 2,800 miles, this is one desert adventure you don't want to underestimate. While the road itself has undergone improvements over the years, it's the environment which makes this highway so foreboding.
Travelling across the Sahara is no mean feat, especially when fuel and supplies are far and few between. Astounding daytime temperatures will leave you melting, sandy sections will put your off-road skills to the test while any mechanical issues are down to you and you alone. Throw in the unstable, risky areas along the route and you've got yourself a treacherous road indeed.
4. Canning Stock Route, Australia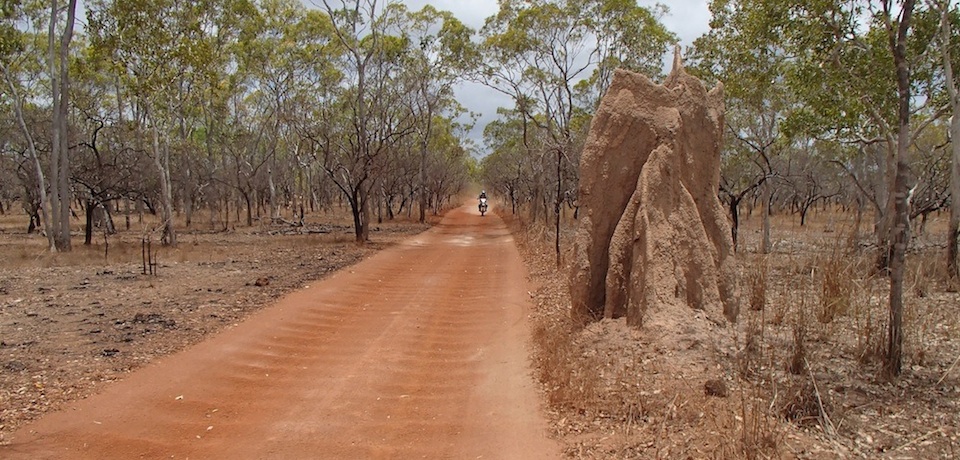 Stretching for 1,150 miles between Wiluna and its northern end at Billiluna Community on the Tanami Track, the Canning Stock Route is remote, challenging and dangerous in equal measure. There are no towns along the way, no major services and a general lack of emergency support.
The route traverses deserts, sand dunes and extremely boggy areas (more so in the wet season) and if you don't carry all supplies and mechanical knowledge you are pretty much stuffed. Desert riding experience and decent navigation is a must. The outback has claimed many lives and it shows no sign of letting up.
5. North Yungas Road, Bolivia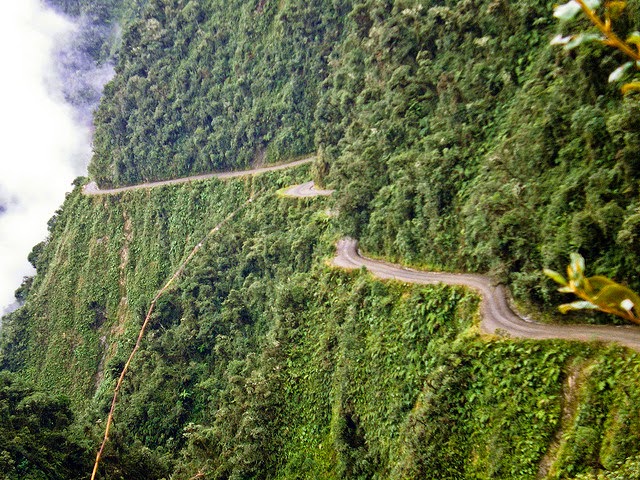 With 'Death Road' as a nickname, you know it's got to be bad. While it's not used as much by locals due to a new bypass, the road is still considered as one of the most dangerous in the world. It is thought that 200 people died on the road annually and the countless crosses lining the side of the road certainly backs up that fact.
The narrow 40-mile track is literally chiselled into the mountainside with sheer cliffs on one side and steep drops on the other. There are terrifyingly tight bends and has an altitude difference of 1,100m from start to finish. It is completely off-road and there is often water flowing across the track to make it even more challenging.
6. Zoji La Pass, India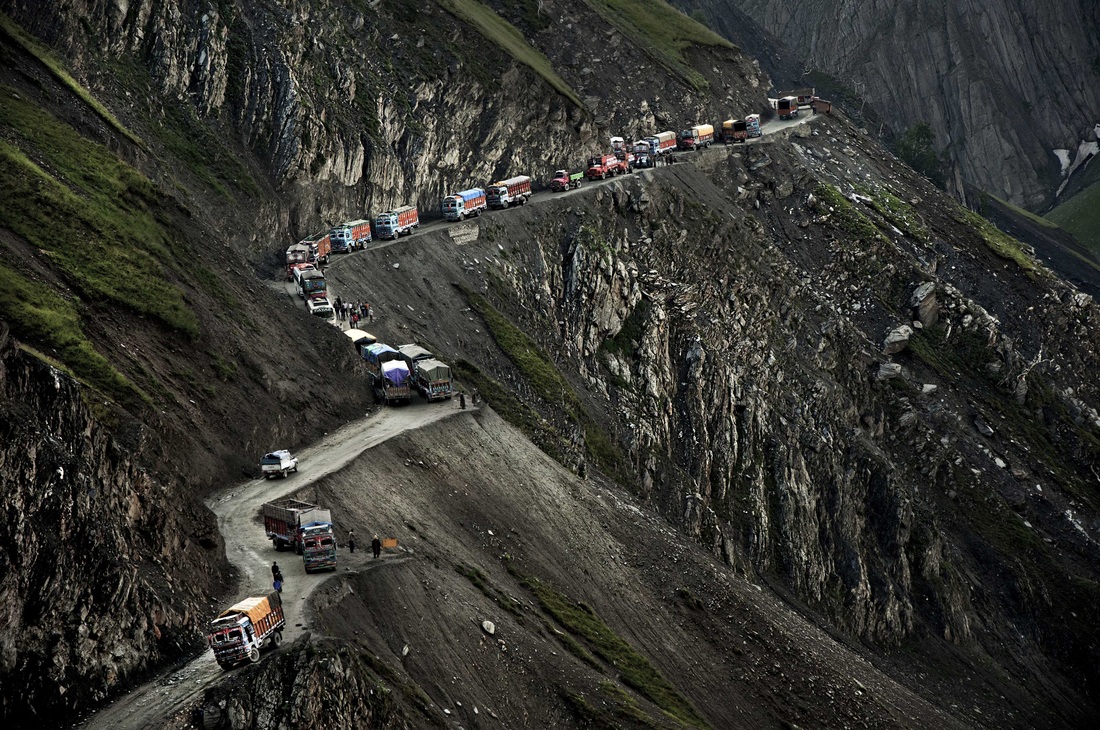 Located on the Indian National Highway in the Himalayas, this high mountain pass resides at 3,258m above sea level and has precariously narrow, muddy and icy sections. The road is roughly 5.6 miles long and is an important link between Ladakh and Kashmir.
It is not unusual to see car, bus and truck wrecks along the route with certain legs featuring a formidable drop on one side with no barriers. The road can become particularly troublesome when you come up against one of the many big trucks which travel in each direction.
7. Fairy Meadows Road, Pakistan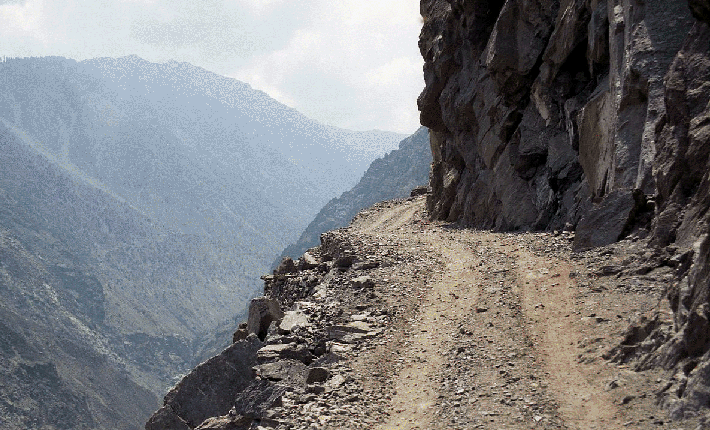 Perhaps one of the most precarious roads of this list, Fair Meadows Road is an exceptionally narrow mountain pass that runs for 10 miles from the Karakoram Highway to the village of Tato, near Fairy Meadows. The latter is the launching point for trekkers who want to climb Nanga Parbat, the ninth highest mountain in the world.
To call it a road is rather generous. It is unstable, unpaved in its entirety and was built by locals. It is a spectacular place (if you dare to take your eyes off the road) but it is completely unmaintained with no barriers between you and the vast drop beside you. The last part of the pass becomes so narrow that even cars struggle to pass.