We were recently at the launch of the Yamaha Tracer 700 in the Italian Dolomites where we were able to put the Japanese manufacturer's new steed through its paces. Below, you'll find our initial thoughts on the middleweight motorcycle.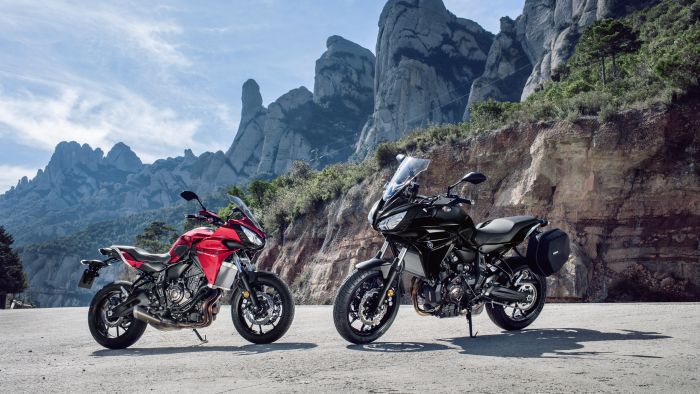 1. At £6,299 it's one hell of a bargain, and in our opinion the best middleweight sports/adventure tourer out there right now.
2. The only exception to point one (above) is if a pillion is going to be a regular feature, where you'd probably find the Suzuki V-Strom 650 will mean the dog gets your dinner less often.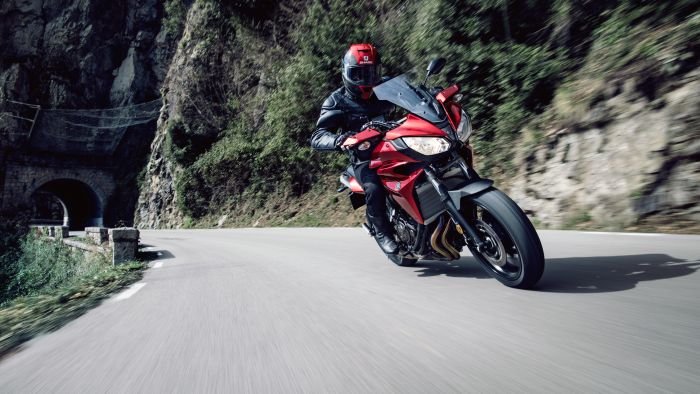 3. Yamaha launched the Tracer 700 in the Italian Dolomites where, should you ever find you're not climbing or descending swooping hairpin passes, the most likely explanation is that you've stopped for a coffee.
4. The 689cc CP2 engine in the Tracer is one of the finest middleweight power plants we've checked out. More than capable of blowing away far bigger capacity machines on Alpine passes or, more importantly, taking pole position on the Starbucks run.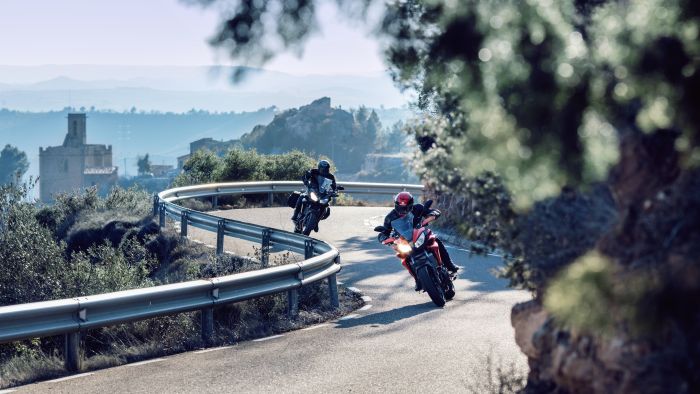 5. If you're the sort of adventure rider who dreams of Congo mud fests then the Tracer is unlikely to appeal. However, if you're a tarmac jockey with long distance comfort and economy in mind, this has the potential to be your new best friend.
6. If swinging a middle-aged leg over an adventure bike is starting to feel like climbing Everest, or top heavy tiptoe parking manoeuvres are becoming a metal crunching disaster appearing on the horizon, think low seat, low weight Tracer.