If you are looking for a true, hardcore adventure bike that will cover any terrain that comes your way, the Yamaha MT-09 Tracer isn't for you. But if you are looking for a tourer which makes your weekend trips and continental excursions a lot of fun, this might be worth considering.
The Tracer shares the same base platform as the naked MT-09 but has been tourified with a windscreen, higher wider and thicker seat, larger fuel tank, hand guards, wider and higher handlebars, built in pannier mounts and longer suspension travel.
It lacks heated grips, has stiffer suspension than adventure bike riders would be used to and would benefit from a wider screen, but it's still worth a look, especially for touring on tarmac. With that in mind, here are five reasons you should consider buying the Yamaha MT-09 Tracer.
A tempting price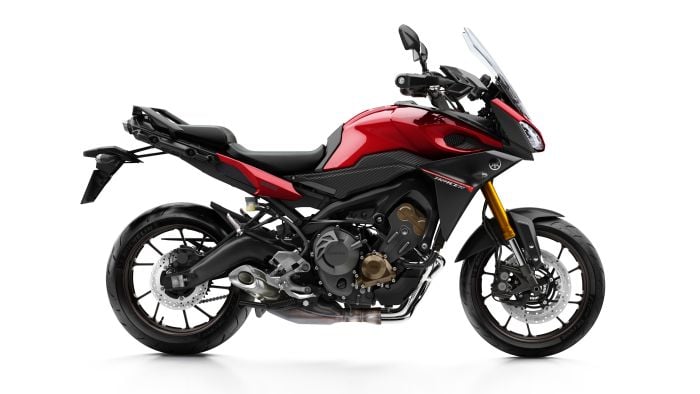 At £8,149, the Tracer offers excellent value for money, especially compared to other new models hitting the market from different manufacturers. For that price you get a top quality Yamaha motorcycle that is fun to ride (on tarmac) and has plenty of power to keep you happy. Just remember, this is more of a sports tourer as opposed to an adventure bike.
Zippy performance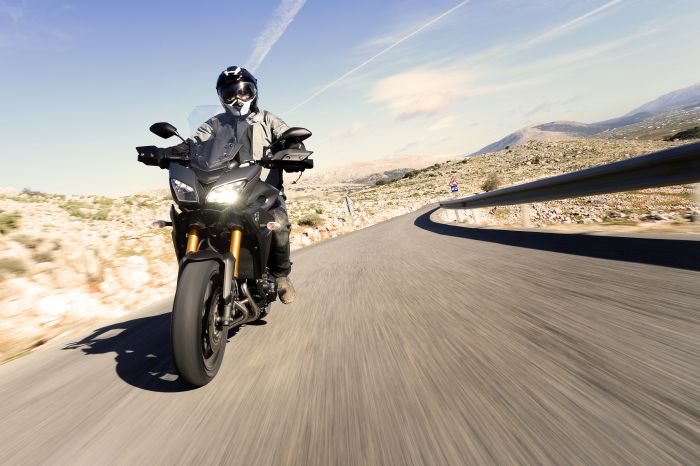 The 847cc triple cylinder engine punches out 115bhp which, combined with a weight of 190kg (dry), is said to offer a better power to weight ratio than many of its competitors. Riding Mode A delivers a fuel injected sporty experience that provides the rider with a very brisk forward momentum. In fact, the bike comes across fast, torquey and powerful in all three riding modes and as long as you keep it on the tarmac you will have a smile on your face.
Great stopping power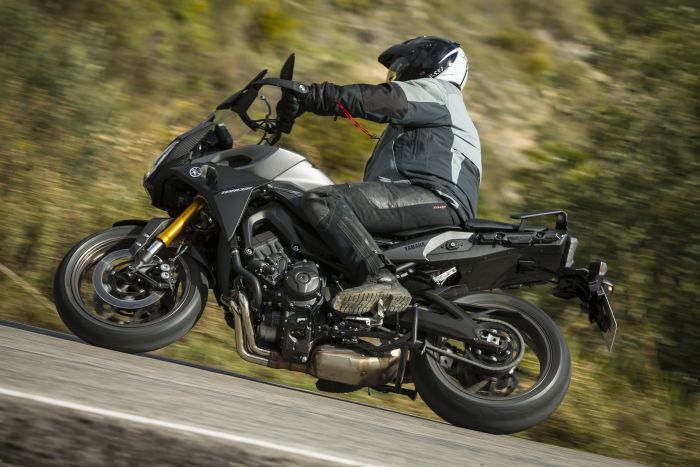 Both the ABS and Traction Control appear to be less responsive than more expensive machines. This meant that on the polished and slippery Alpine roads in test, there were a couple of big back end slides when accelerating on the exit of a corner before the traction kicked in. It made for good fun though and the brakes are very effective with powerful twin front disks offering good responsiveness as well as a back brake that was never found wanting.
An impressive dash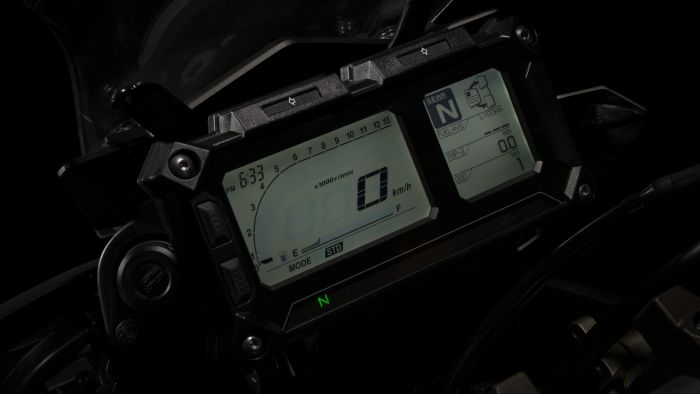 A lot of new bikes coming to market are full of the latest technology and as much as that's great to see, they can often make for a complicated dash. That's not the case here though. The Tracer's dash and controls are well laid out and a breeze to navigate. The information display is split into two, clear dot matrix screens. The left hand side contains all of the essential ride data, while the right displays the nice to know but not essential info.
A comfortable saddle
The seat is two-stage adjustable with a high setting of 860mm and a lower setting at 845mm, but there is also an optional lowering kit which would take the rider perch down to 815mm. We found that the ergonomics felt spot on at 860mm for a 6ft 2in frame with both feet able to plant solidly on the ground. It's a firm saddle and while that might not suit everyone, we found it to be exceptionally comfortably on a full day ride out.
If the Tracer does suit your needs and you're after something which may be more suited to adventure, check out the best bits of the KTM 1290 Super Adventure by clicking here.