Figures detailing motorcycle sales throughout 2017 have been released, and they don't make pretty reading. Year-end registrations were down 18% on the previous year, while December 2017 proved to be the worst month of the year for new motorcycles sales, being 18.5% down on the same period in 2016.
While December's figures marked the most substantial decline in new bike registrations, the rest of the months in 2017 also saw huge decreased when comparted to the same months in 2016.
Speaking on the matter, Stephen Latham, Head of the National Motorcycle Dealers Association said, 'Demand for motorcycles in 2017 continued their downward trend with the year-end registrations down -18% (23,177 fewer bikes) on the previous year.'
But what's to blame for this decline in motorcycle sales?
Latham suggests that the introduction of Euro 4, which came in to force at the end of December 2016, might have something to do with it, with dealers taking pre-orders for bikes that they would have otherwise sold in 2017, at the end of 2016.
"Phasing out Euro 3 for new bikes definitely caused a distortion in the market," he said. "We estimate between 12,000 and 15,000 extra new machines were registered in 2016 to meet the December 31 deadline and that in a normal market, these would have been registered during 2017. This was particularly evident in December. Uncertainty around Brexit may also have affected consumer confidence, but the long-term indicators for motorcycle and scooter use are good."
Going into further detail on the impact of the introduction of Euro 4 regulations, he said, "Without the Euro 3 run out in 2016, it is possible that sales would have remained stable and in line with the previous years. For example, if the market had stayed in line with 2015's registrations of 115,121 units, which would have indicated that 13,523 additional machines would have been pre-registered. All these additional licenced motorcycles will have suppressed demand in the 2017 for new product.
"If we estimate the true demand for motorcycle sales in 2017, taking into account the stable market from 2015 and reduce it by the oversupply of pre-registered Euro 3 machines, estimated at 13,523 units, then the projected results for the total 2017 sales would have been worse at just 101,598 new registrations – not so far off the actual total of 105,467 machines registered in the year
"We could analyse the true market demand by removing all registrations up to 125cc for both 2016 and 1017 – these being the most common pre-registered Euro 3 machines. This would then show the following result of new motorcycle registrations above 125cc:
2016 – 68,977 sales
2017 – 65,962 sales
Shortfall – 3,014 sales (-4.37%)
A loss of 4.37% is a truer reflection of the market and similar to car registrations, which showed a decline of 5.7%, and van registrations up to 3.5t showing a similar market decline of -3.6% for 2017.
"The reality is, if you force a market by a huge amount in one year, you will get an equivalent decline in the following year while the units wash through an oversupplied market. Looking ahead into 2018, we expect that demand should soon become more stable, however there is still and underlying uncertainty in the economy over Brexit and further reduction of Sterling's value that could push up retail prices still further."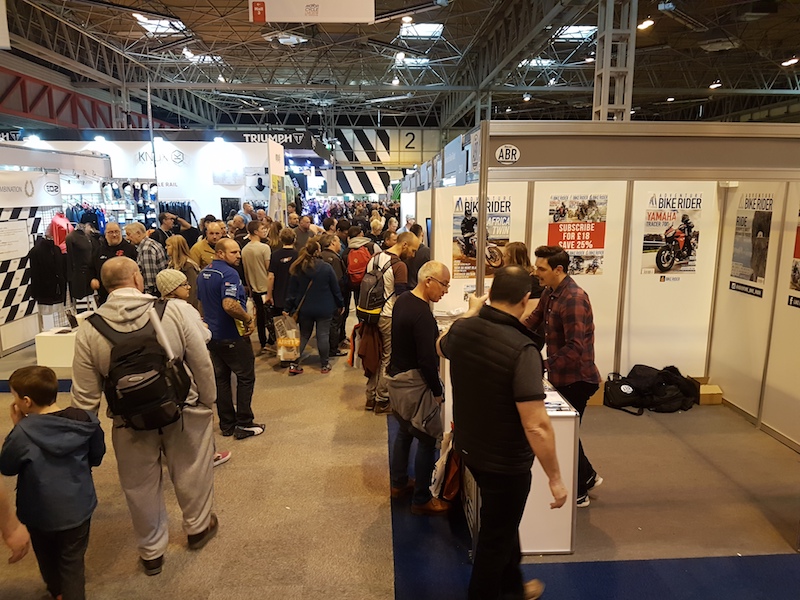 Despite Latham's suggestions that pre-sales in 2016 must have impacted 2017 sales, and I'm sure they did, it's interesting to compare the declining motorcycle sales to declining attendances at Motorcycle Live, the UK's largest motorcycle show. 2017's event saw a reduction in visitors of 5% against 2016's figures, meaning there were 6,100 fewer bikers roaming the halls of Birmingham's NEC ogling over new metal and kit. Could this be a sign of things to come for 2018?
The resilience of adventure bikes
While figures were drastically down for most all types of motorcycle, there is one sector that's weathering the storm admirably – the adventure motorcycle. No doubt buoyed by the consistent success of the BMW R1200GS and GSA, along with strong performances from Honda's CRF1000L Africa Twin and Yamaha's MT-09 and MT-07 Tracers, adventure motorcycle sales have been on the rise for most of 2017.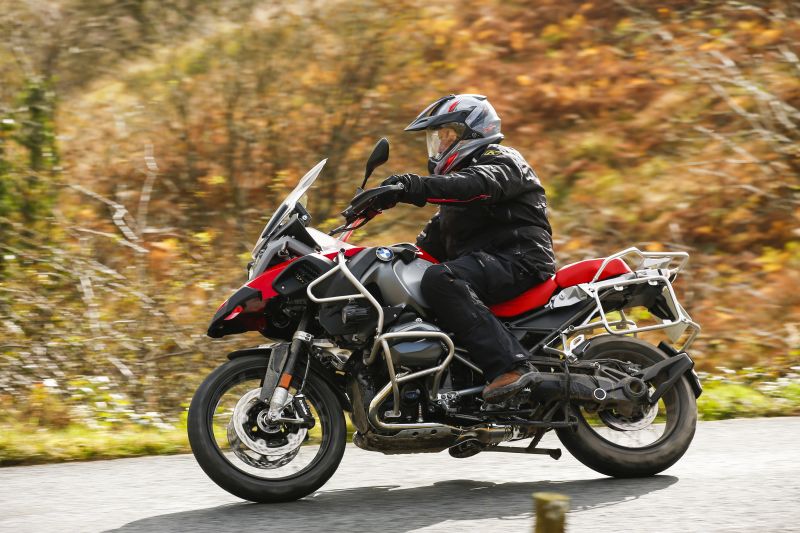 November saw a 1.7% increase in adventure bike registrations, while sports bikes were down 26% and nakeds dropped 10.2%. December saw adventure bike sales drop, but the 0.6% decrease will be seen as insignificant when compared to the miserable 30.1% drop in sports bike sales and 12.4% drop for nakeds.
But its's not doom and gloom for everyone
In stark contrast to the rest of the motorcycling industry, by November 2017, Triumph's pre-tax profits had grown from £16.6 million to £24.7 million, an increase of 48%. It's interesting to note as well, that 86% of Triumph's sales were to overseas customers.